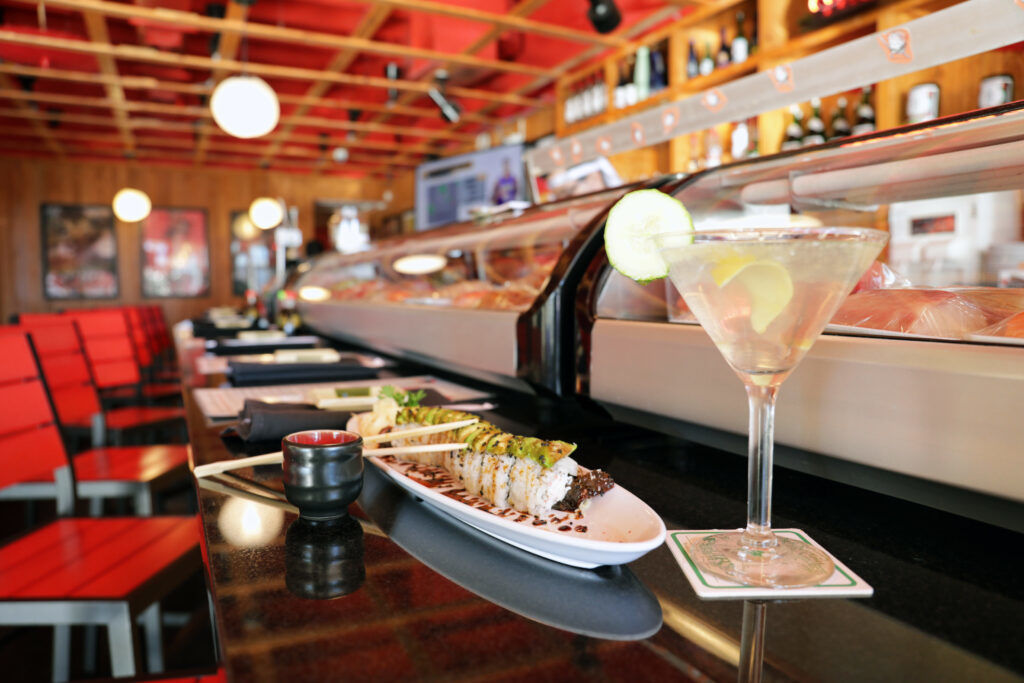 How to Plan a Menu for Events?
In Pakistani households, hosting regular Dawats and family dinners is a very common tradition. It is a popular belief that regular meetings and get-togethers help strengthen family ties. However, often preparation for food and deciding an appropriate menu on these occasions is the most difficult. Well, if you too are in a similar condition and cannot decide how to plan a menu, then read ahead.
In today's blog, I have articulated some of the essential aspects of planning a menu, such as the guests, nutrients, and budget. If you want to have a detailed insight about Dawats, then read A Beginner's Guide to Dawat.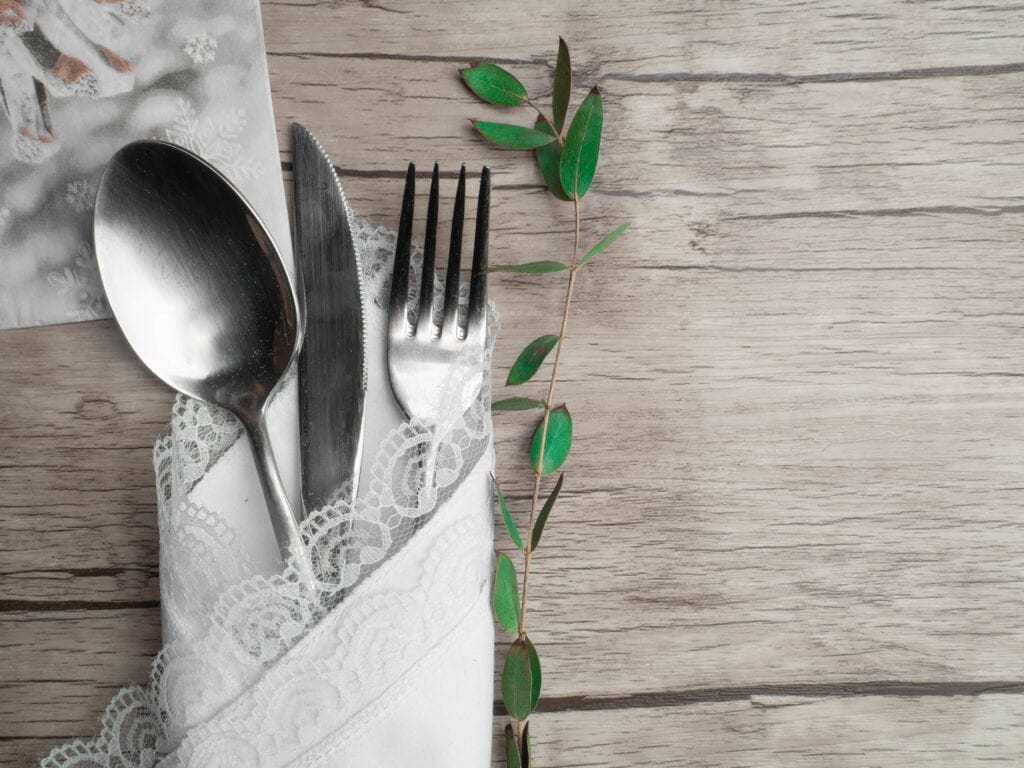 Occasion-Oriented Menu
Let's say you're hosting an Iftar party. You certainly cannot offer a loaded, three-layered greasy burger with a chilled glass of Coca-Cola. Considering the occasion and the timing of the meal, you need to be selective about the menu.
For iftar and suhoor, you may keep approximately 2-3 dishes in every course. It's best to keep the menu precise but light and nutritious. It helps to maintain the spirit and purpose of the fast and also takes care of every individual on the table. You never know if a certain guest has a very low sugar level at the time. Eating a sugar-rich food can become deadly for that person. Similarly, the dishes should be easy to dish out, plenty in quantity, and less watery.
In birthday celebrations, bridal/baby showers, graduation dinner, friend's farewell dinner, Independence Celebration dinner, and other such events, you need to plan the menu according to the theme. It will not make sense if you present a plate of dates, Dahi Baray, and Fruit Chaat to your friend who's leaving the country. If you've arranged a dinner/lunch in his or her honor, then try to make dishes that you're friend prefers. These days themed-cupcakes, cakes, and other food items are also becoming common. These use a particular color, picture, or character to highlight the significance of the event. So make sure these are a part of your menu too!
For regular, occasional lunches and dinner, you have the liberty to select whatever you like (Tip: Try incorporating seasonal fresh fruits, seafood, and other ingredients). As long as the set of dishes is in harmony with the below-mentioned etiquettes of menu-planning, there's no issue.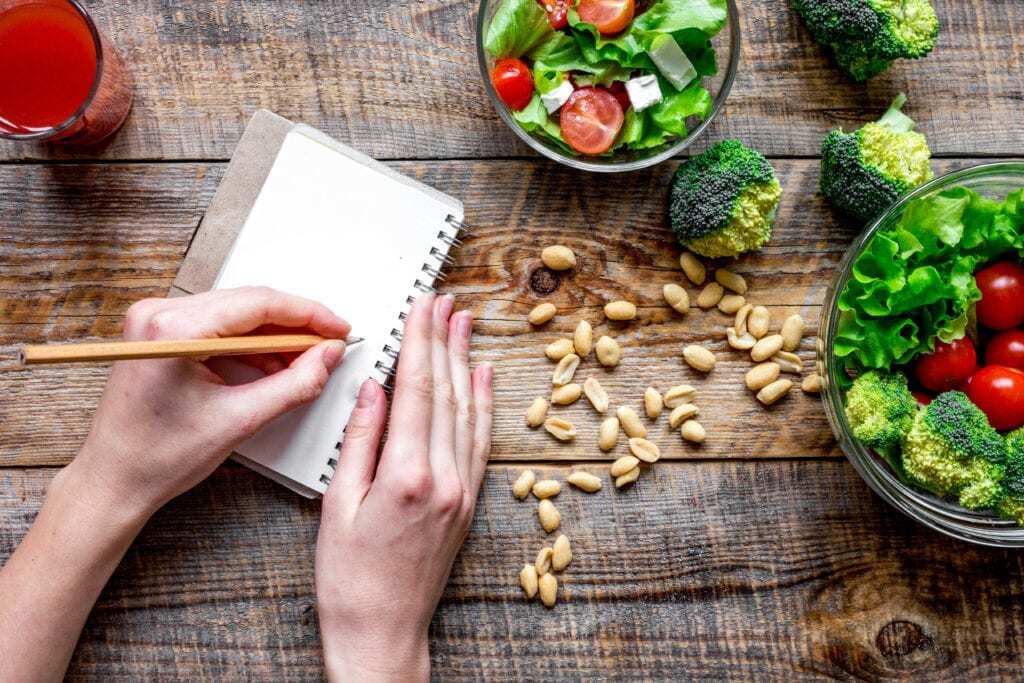 Taking Care of Tastes & Quantity
For planning any menu, it is of immense significance that you consider your guests. Firstly, keep the number of guests in your mind and evaluate their profiles. Certainly, if you expect a large number of guests who have a traditional desi background, then you should plan a menu with eastern dishes instead of western. If you are hosting a business party or event, then consider evaluating your guest's profiles by their professionalism level, residence, ethnic background, and the frequency of attending similar food events.
Apart from that, consider the age group and preferences of your guest list. Generally, an older age-group would prefer milder and lighter dishes. Whereas, kids and teenagers would prefer spicier, heavier, and adventurous dishes. You must also consider the special needs of your guests, such as people with food allergies and veganism. Try to keep a menu that fits all guest's needs. For instance, if you have some diabetics guests in your list, then you can offer sugar-free Kheer, lemon cake, or even a pumpkin pie.
Balance & Highlight
While planning your menu, try to think of various flavor combinations and avoid numerous dishes of a similar flavor. For example, keeping a simple Qurma and Badami Qurma in your main course will leave no choice for the eaters. Also, bring impressive variations in texture and colors.
Moreover, distribute your menu evenly into appetizers, main course, and dessert. Add some snacks to serve early-birds or the ones who stay back late. Canapés are a good way to prepare your guests for the main course ahead. Or, you can prepare easy yet scrumptious snacks, such as homemade tater tots and fried wontons. Next, divide your menu into a cold and hot buffet. In the cold buffet, select one or two centerpieces and surround it with salads, sides, and desserts. For example, you can make roasted chicken or Chicken pot pie with White sauce pasta, Parmesan chicken cutlets, and Red Velvet cake.
Similarly, for a hot buffet, choose one or two one-pot dishes, a few sides, and a dessert. For example, you can make a pot of Butter chicken, some Galouti Kebab, chutneys, naans, and Gulab Jamun. As for the drinks, keep it simple and enjoyable for all, such as soft drinks or Electric Lemonade. Remember to keep a highlight in either the main course or dessert.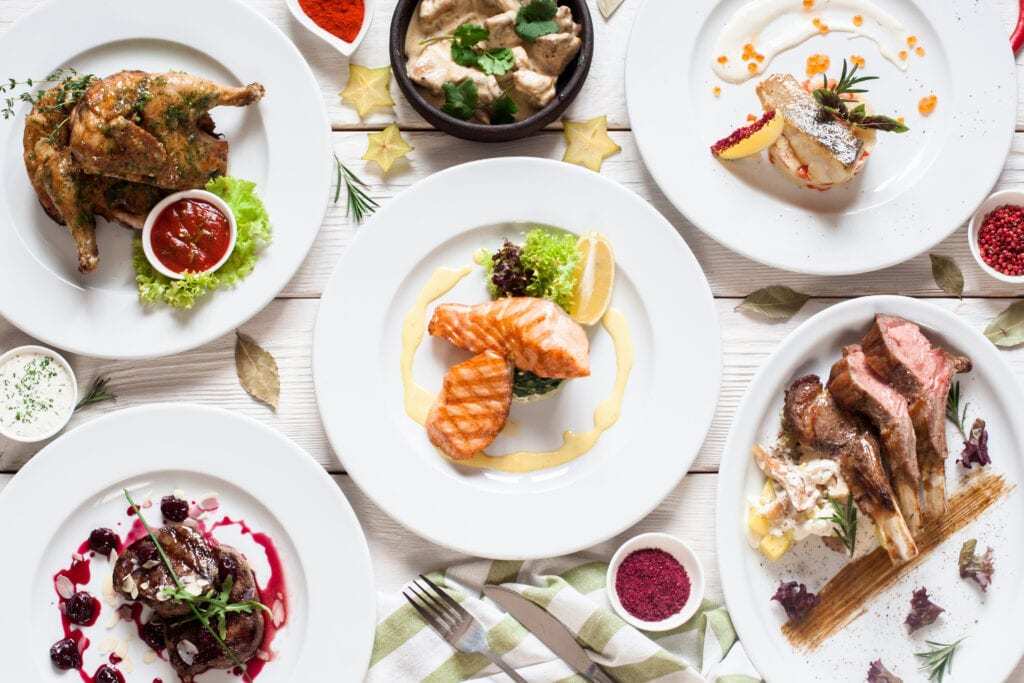 Budget
Although most menu-planning sessions begin with this very factor, my advice to you would be to keep it at last. Why? Well, because you cannot plan a grand and appropriate menu under the money-pressure. You'll be discarding every other idea, thinking we can do without it. And eventually, a compromised, mismatched, and senseless menu awaits the guests on the table. For that reason, first, list down what's important and what's not. Then, search for ways of making your ingredient-shopping more economical. For example, you can avail of online discounts or take advantage of ongoing sales. If mutton is expensive, you can opt for a chicken dish. If chopped Mewa is expensive, you can buy dry fruits separately from wholesale markets in your town and chop them by yourself.
There are several such hacks, but for today, this is where we wrap it up. I'll keep the hacks for the next blog!