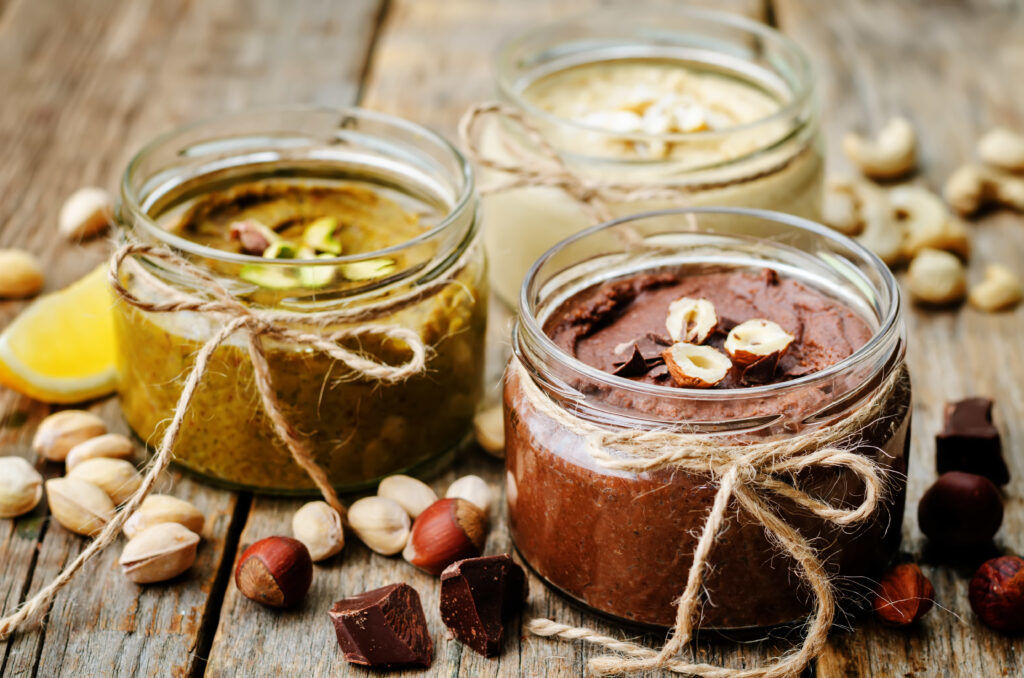 Types of Nut Butters
For as long as we remember, the Pakistani breakfast is incomplete without the butter. Early in the morning, frying the crispy Parathas in desi butter and kids coating their toasted bread slices with thick butter layers. Well, who would not love the creamy and milky taste of butter coupled with a steaming hot cup of tea? The combo is simply irresistible! But, do you know that you can make these buttery delights even more interesting with nut butter? From cashew to hazelnut butter, there are numerous nut butter variations to try and munch. Read further to learn about the most common nut butter!
1. Cashew Butter
Evident from the name this butter made from the cashew nut. These days cashew or Kajoo is an expensive dry fruit. So, the very name of might stimulate that very expensive-skip this para instinct in you but stay here. I've got it all covered.
For most cashew butter recipes like cashew butter brownies, require about half to one cup of cashew butter, not more than that. And the cost of that is quite reasonable if you're making the butter at home. Company-made cashew butters undoubtedly cost a bit too much. But, considering the rich, creamy taste and its usefulness in multiple recipes, I think it's worth it. You can use it in place of dairy products like cream. And at times, it even brings a better consistency to dishes. For example, the cashew butter efficiently replaces the creamy dips that often get served with chicken skewers.
Apart from that, it gets used as a spread. If consumed in breakfast, it provides ample amounts of proteins, carbohydrates, fats, fiber, calcium, iron, and magnesium.
2. Peanut Butter
One of the healthiest nut butter, the Peanut butter is perhaps the tastiest as well. I mean, I can't imagine my breakfast without that blue and brown jar. For me, the breakfast remains incomplete without the thick, nutty, golden-brown spread on a toasted slice.
And well, it's not only me. According to statistics, peanut butter is one of the most loved and most consumed nut butter. It is so popular that it gets used in almost any other thing, including chocolates, crepes, cupcakes, dips, cookies, and even skincare products. In fact, it possesses such incredible capabilities that if someday you run out of shaving cream, you can use this instead! A thin layer of peanut butter will keep you from getting cuts and will even moisturize your skin. With a small amount of peanut butter on a cloth, you can even remove stubborn stains from your leather furniture.
In terms of nutrition, peanut butter comes packed with proteins. It is enriched with magnesium, Vitamin B-6, and fats. The chunky (with bits of peanuts) version provides more nutrition than the smooth one.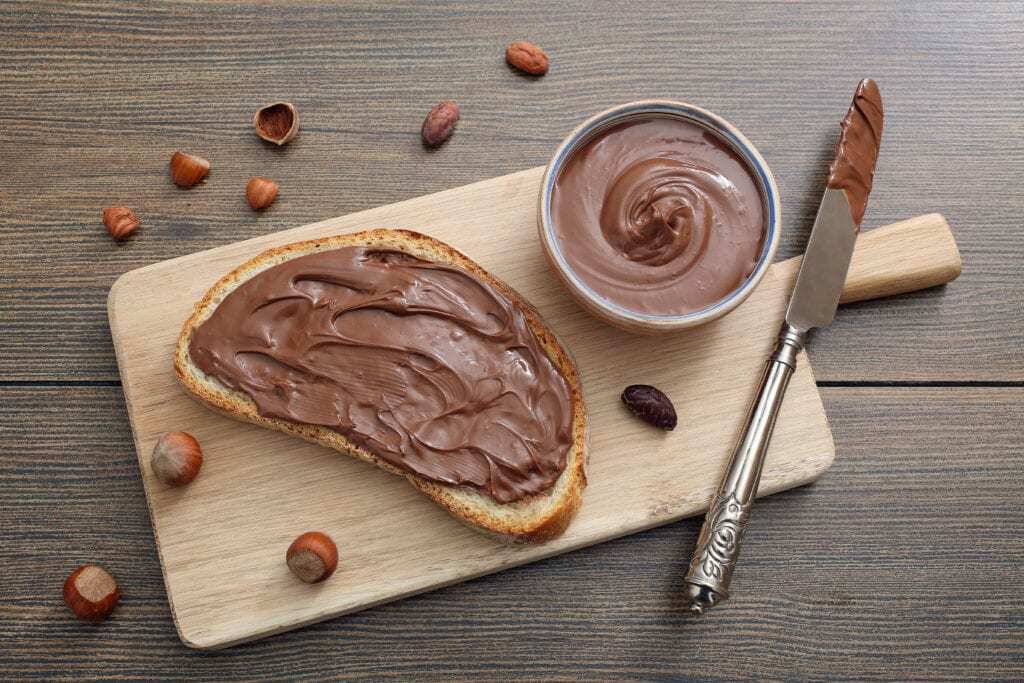 3. Almond Butter
Almonds are, perhaps, the most famous dry fruits in Pakistan. In many households, as part of the tradition and due to nutritional value, people eat at least 7-8 almonds in the morning regularly. Well, one can turn this practice into an interesting one by substituting raw almonds with almond butter! Crunchy or smooth, salted or unsalted, roasted or unroasted, the almond butter is available in so many varieties. With a prominent almond taste, the butter is generally creamy and aromatic.
4. Walnut Butter
You may find the walnut butter to be the tastiest amongst the types of nut butter. Unlike the bland walnuts, the butter version tastes more flavorful and nutty. The walnuts get either directly made into butter, soaked overnight, or roasted beforehand. The raw walnuts give the butter a creamier and milkier taste, whereas the soaking method adds in texture. Perhaps, the most scrumptious version comprises of roasted walnuts, which gives it a nuttier and richer in taste. Often, people swap it for almond butter when baking goods or enhancing their bagel breakfast.
5. Hazelnut Butter
Most commonly known for its use in Nutella, the hazelnut butter is the best nut butter for quick, midnight snacks. You can grab a few leftover bread pieces, spread a thick layer of hazelnut butter, and munch on, full of satisfaction. The taste largely resembles cocoa or chocolate, whereas the texture is relatively smooth. You can even make spread the hazelnut butter on cakes, brownies, and baked goods. Even more, they have high nutrition value with minerals like zinc and magnesium.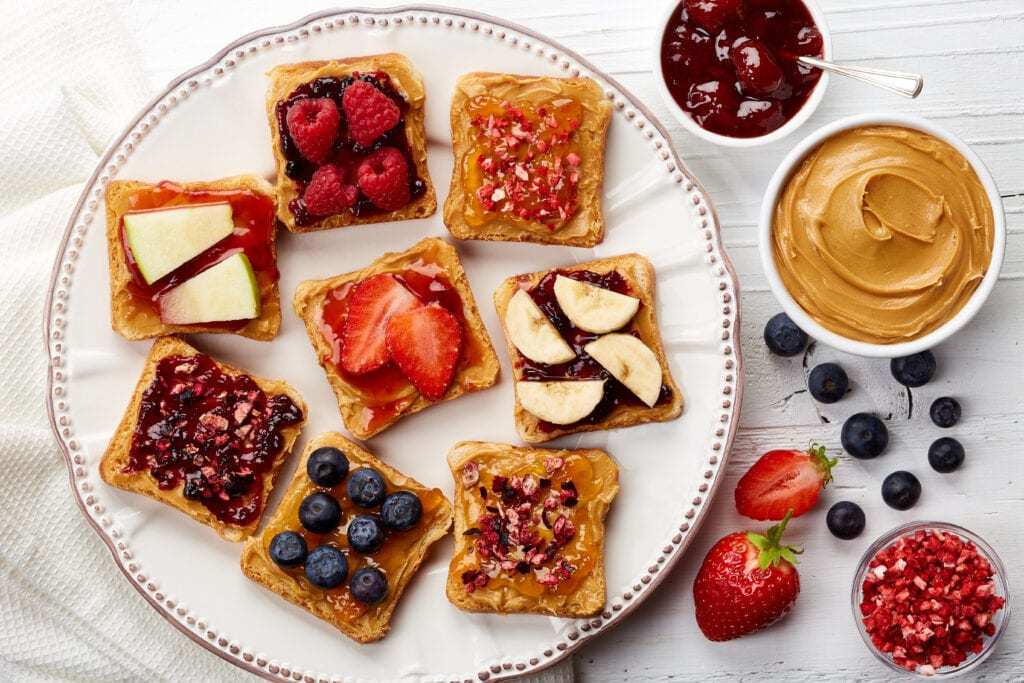 Buttery Fun!
Honestly, I feel that nut butter tastes a lot better than the plain ones, especially the peanut butter, and they hold more nutrition value too. Even more, you can use the yummy nut butter in a lot of different ways! It depends on your personal preference, whether you like to spread it on a bread slice, make sandwiches with sliced bananas, or eat it with pancakes. Well, the ways to use nut butter opens up a new dimension and calls for another blog. Until then, stay tuned and keep on reading!