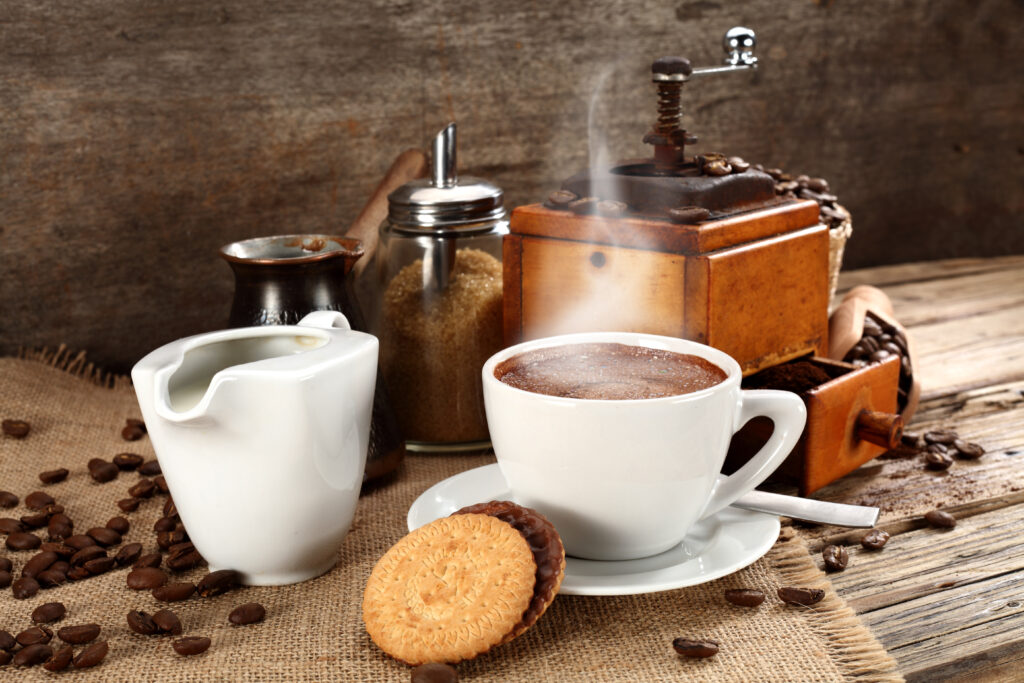 5 Best Types of Tea Every Pakistani Must Try
A puff of steam rises from the Degchi of Chai, as an alarm for you to attend to it. It's time for you to pour in your Khandani secret of Chai. Or perhaps, flavor the boiling water with Chef Rukhsana's tip, which remains preserved in your mother's golden cookbook compiled in the 70s.
Either way, your struggle aims to serve the guests sitting in the dining with the best tea of all times. But the question arises, are you putting in enough effort? Will the traditional, olden tips still produce a taste that startles the mind? Perhaps, not. Maybe it's time for a change, a Renaissance, or to jump to the point;
A unique type of Chai. Only a new flavor now, can make your tea stand-out amongst others. Indeed, we do not want your Chai-Skills to get doubted in any way. Hence, here's a compilation of the most cherished types of tea that you must try!
1. Doodh Patti Chai
Tea, milk, and water-All ingredients mixed thoroughly to produce the perfect Doodh Patti Chai blend. Whether it be a child or an adult, every Pakistani cherishes a cup of hot Dhoodh Patti. When the sun gradually makes it's way up and peaks out from the corners of skyscrapers, the heart-warming taste of Dhoodh Patti Chai indeed washes away all the lethargy. The Dhoodh Patti Chai, packed with energy, is the ultimate solution for Pakistanis to cope up with the rapidly modernizing urban life.
2. Kashmiri Chai
Have you ever been to the sky-rising peaks in northern Pakistan where the torrents rush between mountains and the land covers itself in a blanket of snow? Have you heard of the name of Kashmiri Chai? Perhaps you would have seen a pink colored tea getting served at a local Pakistani wedding?
The Kashmiri Chai forms a significant part of the northern Pakistani culture, and people know it for the vibrant pink color. People relish the salty taste of the Kashmiri Chai, especially the ones residing in Kashmir Valley and Tibet. The majority also refers to Kashmiri Chai as Noon Chai, Gulabi chai, and Sheer Chai. For this tea, you will need a specific type of green tea leaves (gunpowder tea), baking soda, salt, and milk. You will add a pinch of baking soda at the end of tea making to bring that pink color.
3. Masala Chai
We belong to a land that once held the attention of the world owing to the spices and herbs it produced. Naturally, fellow natives couldn't resist experimenting in hopes of adding a new name to the ever-growing list of types of tea. And surprisingly, their efforts did not go in vain. No matter how drifted apart the term Spices seems to be from tea, the fusion of the two has somehow produced the very aromatic and flavorsome Masala Chai.
Translating to Spiced Tea, Masala Chai is an exquisite blend of spices including black pepper, ginger powder, green cardamom, cinnamon, green tea leaves, sugar, tea, milk, and water. Just grind all the spices and add the freshly ground masala and tea leaves to the boiling water. Add ginger powder separately to the milk before pouring everything together in your cup. Although this is a popular recipe of the Masala Chai, there are several other recipes as well. The reason, this beverage has gained massive popularity are the numerous health benefits, it offers. It provides energy, boosts your immunity, and has some anti-inflammatory properties. This delicious tea improves blood circulation, eases pain, and brings about a calming effect.
4. Chocolate Chai
Resembling the Masala Chai in taste, Chocolate Chai is a sweet delicacy, enjoyed by many, particularly in Winters. The recipe for the basic Chocolate Chai is simple. Just add in cocoa powder or a small piece of milk/dark chocolate bar, chocolate chips and whipped cream to the regular Chai ingredients and savor your Chocolaty Chai. However, for a fancier and tastier Chocolate Chai, you can add peppercorns, cinnamon sticks, ginger powder, maple syrup, and any other spice to suit your taste. The Chocolate Chai is undoubtedly a treat for all the chocoholic cum tea addicts out there!
5. Cinnamon Chai
Whenever, a Pakistani household gets attacked by flu, cold, or other diseases, the first item that the elders make is the Daar Cheeni Chai or Cinnamon tea. The bittersweet taste of hot Cinnamon tea floods us with a wave of energy and stamina. The Cinnamon Chai possesses several health benefits and plays a significant role in improving heart issues, fighting harmful microbes, and supplying loads of antioxidants. The healing properties of Cinnamon tea indeed prove the miraculous overnight improvement in sore throats and burning foreheads! Well, if you are a health enthusiast, then here is a fun fact; Cinnamon Chai can help you reduce weight! Admittedly, these benefits are sufficient to encourage anyone to a healthier routine. Hence, Pakistani households remain filled with Cinnamon barks. A small piece of Cinnamon bark into the boiling water, and voila! Here is the perfect herbal treatment.
Conclusion:
Chai is a dominant part of Pakistani culture upon which the food experts keep on experimenting to derive something much better and unique. Of course, no other types of tea can beat the traditional taste of Dhoodh Patti, nor can any Chai replace the heartwarming sweetness of chocolate chai. It appears that all the types of tea have secured a firm position in the Pakistani culture, each distinctive and irreplaceable in its way. So, if you also find a similar kind of pleasure in Chai, then do try out these 5-best types of tea!