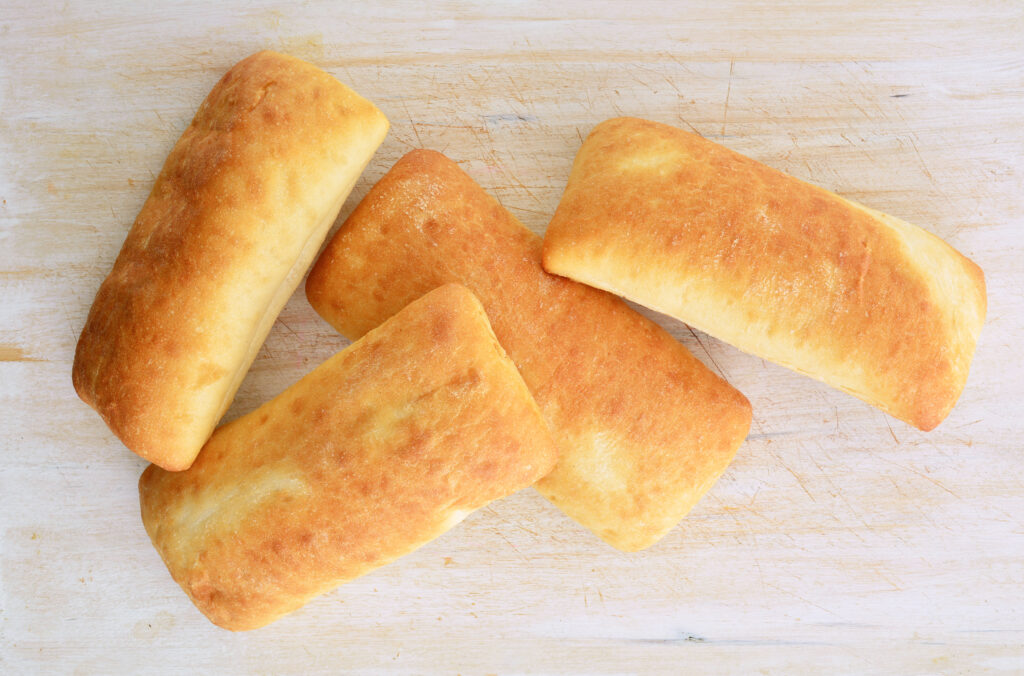 Ways to Utilize Leftover Bread
Cleaning the refrigerator at the end of the week, we often find heaps of stale and leftover bread piled high in the kitchen. Trashing it in the bin and the resolution of preventing the situation seems so firm and achievable, but voila! The next weekend there is even a higher pile because the uninvited Phuppo and kids suddenly decided to stay? Well, leftover bread is something that every household comes across unless someone's way too much proactive. But, does that mean a continuous cycle of wastage? In this ever-growing world, precious food resources wasted while several people starve. Certainly, nobody wants to do that, do we?
Well, believe it or not, but you can make scrumptious recipes with leftover bread. These leftover bread recipes are quick and easy-to-make. Do try them out and share your views in the comment section below!
Breadcrumbs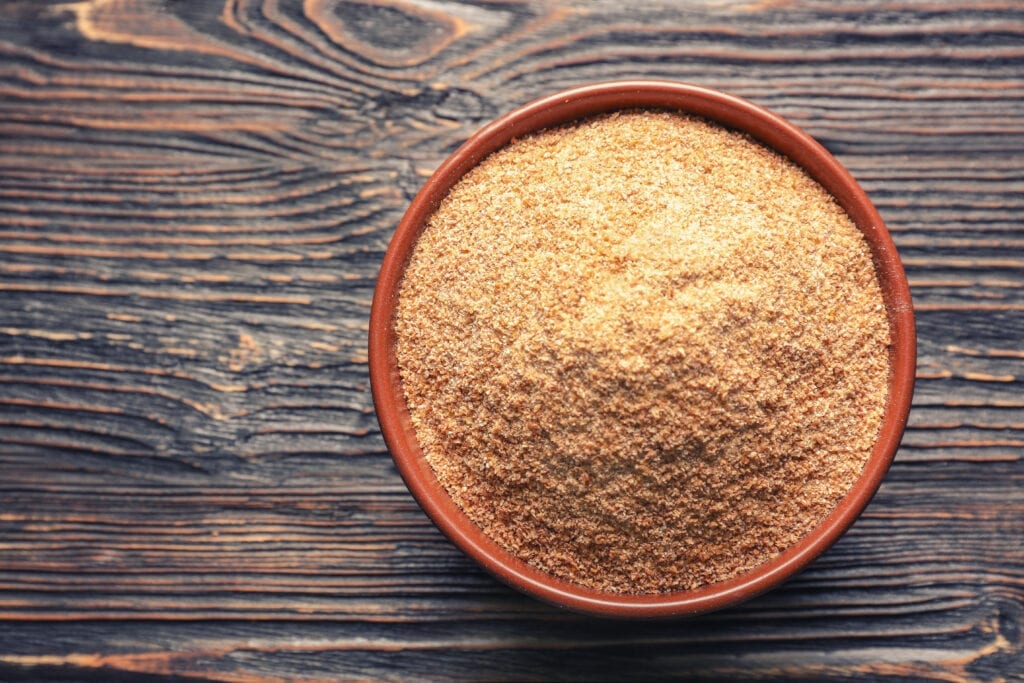 Perhaps, the most multi-purpose derivation of stale or leftover bread is breadcrumbs. Mostly, breadcrumbs get used as a binding agent and to thicken soups or saucy dishes. A popular use of breadcrumbs is in Mac n Cheese, which helps create a stretchy consistency.
Before you search breadcrumbs how to make on Google, allow me to update you with a quicker method. You can make breadcrumbs easily by preheating the oven at 250F and, placing the bread slices directly on the racks. It is okay to use some oven-safe utensils, but I usually prefer to place them directly. Then, remove them after 30 minutes, and the bread will crumble conveniently. If you want a refined version, then use a food processor or blender. Store the breadcrumbs in an airtight jar so that it retains the crispiness.
Bread Halwa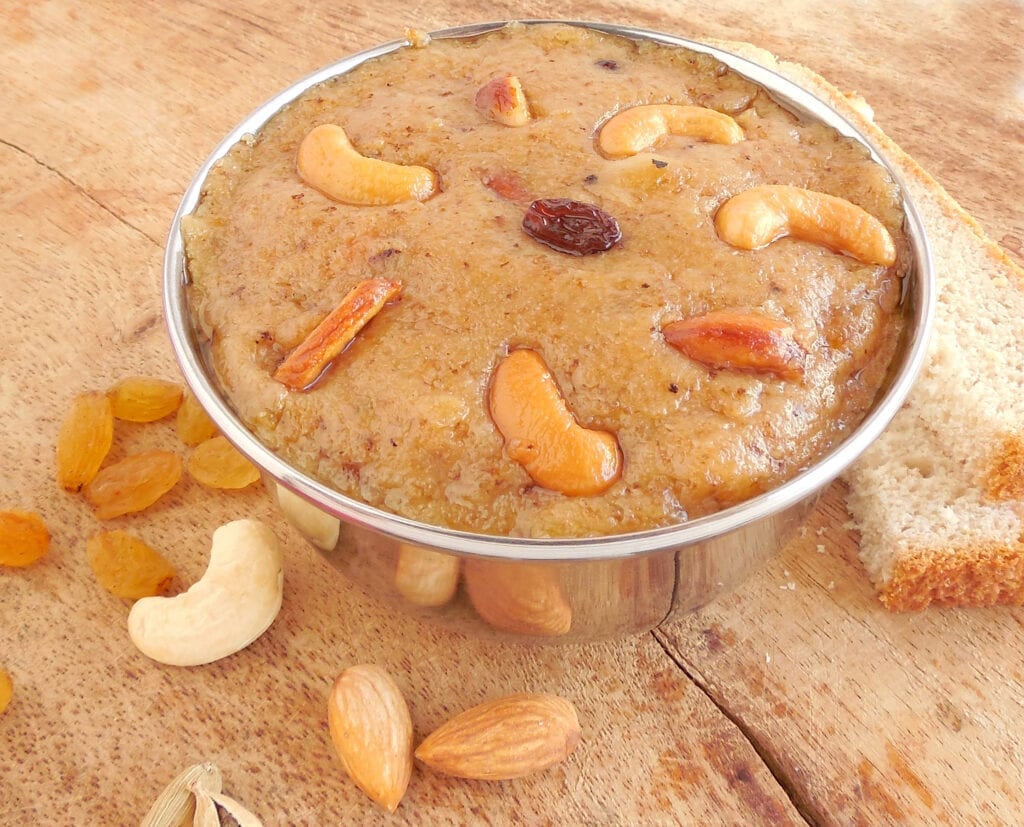 Earlier, in my blog, Halwa; the Confectionery Love of Pakistan, we've learned quite a bit about various, mouth-watering fancy Halwas. But what to do when Halwa cravings peak at 10 pm and you haven't got the energy to get the ingredients from the shop?
Well, here's your answer! If you've got plenty of slices of week-old bread, then making Bread Halwa is a great idea to shush the Halwa cravings at odd times. To make this scrumptious, innovative halwa, you need at least six slices of white bread, sugar, milk, cardamom powder, and nuts (if you like). With these basic ingredients, you can prepare an ample amount of this delicious bread halwa for 4-6 people in only 30 minutes. It is also known as bread pudding.
Just make sure the bread slices you use, have been kept well-refrigerated for the past week and are of white bread only. Using bran bread slices, cornbread, sweet buns, or even other variants of yeast bread, such as bagels, may not bring about the same taste and texture. This low-budget halwa is perfect for utilizing leftover bread and satisfying your craving for something sweet after the main course.
French Toast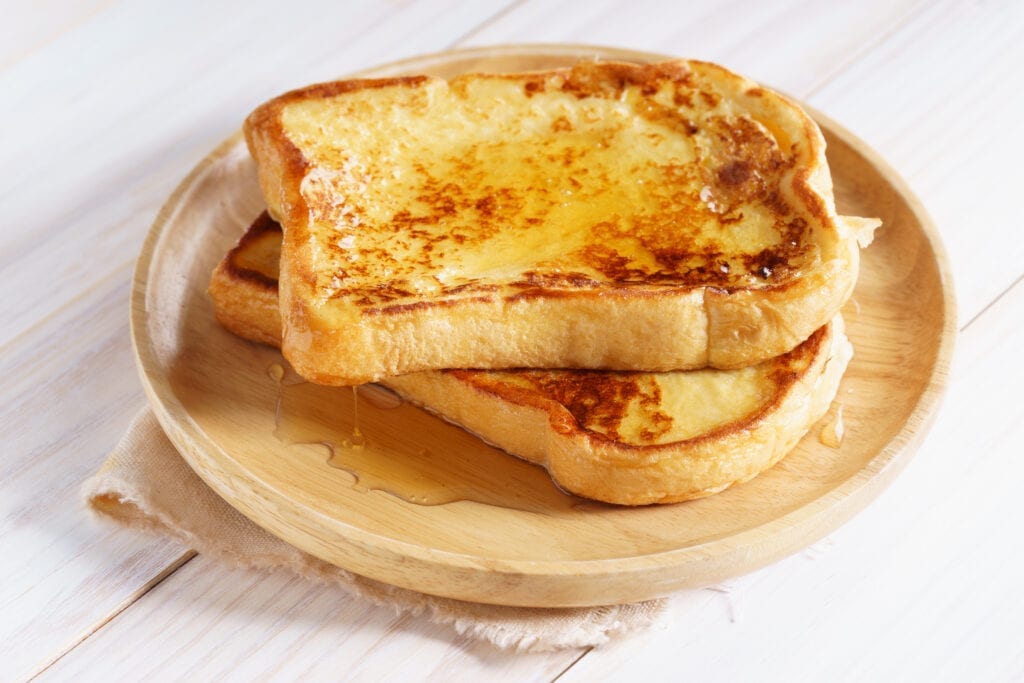 While cooking French toasts, have you ever faced trouble trying to thoroughly soak the bread into the egg mixture? Well, I certainly have! The fresh homemade or bakery bread takes much time in soaking, and if you leave it a bit longer, it will turn into a mushy substance!
Use the leftover bread to make a perfect and tender French toast. The dried and flaky nature of the bread slices absorbs the mixture well. Beat an egg, add a teaspoon of vanilla essence, and a quarter cup of milk. Also, add some cinnamon powder to augment the flavor.
Shahi Tukray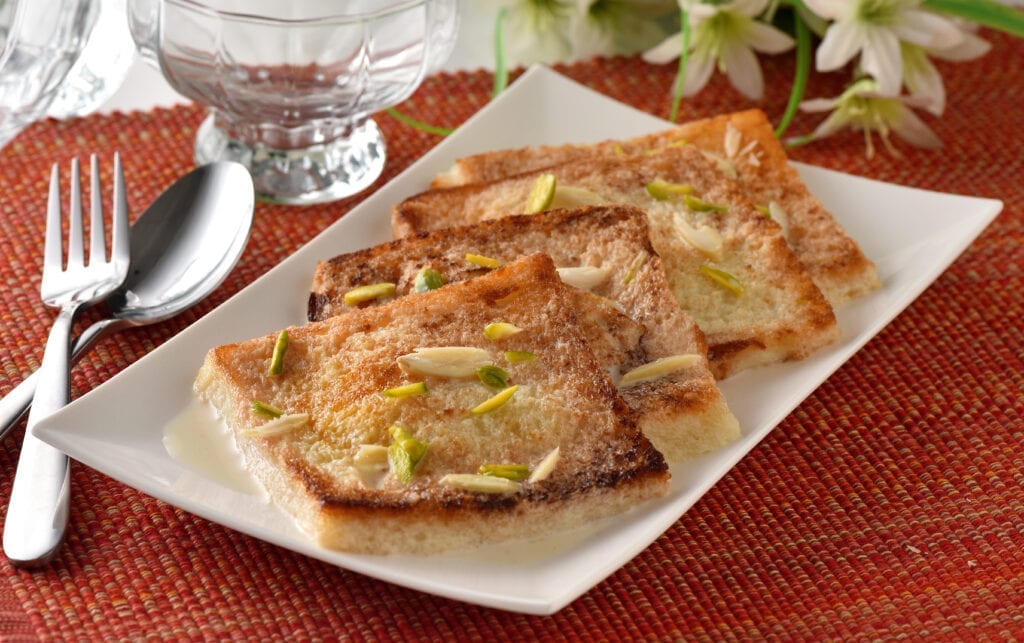 Preparing an elite, royal dish from the stack of stale bread in your fridge, sounds quite impossible. Doesn't it? Well, believe it or not, you can!
The term Shahi Tukra translates to a piece of royalty. And trust me, anyone who gets to taste this delicacy appreciates the accurate naming of the dish. It traces its origins back to the Badshahi kitchens of Mughals.
To bring the Mughlai sweet to your table, you need 5-6 bread slices, sugar, water, ghee, cardamom powder, saffron, and nuts. In only 75 minutes, you can prepare this indulgent sweet yet healthy dish.
Bread Pakoray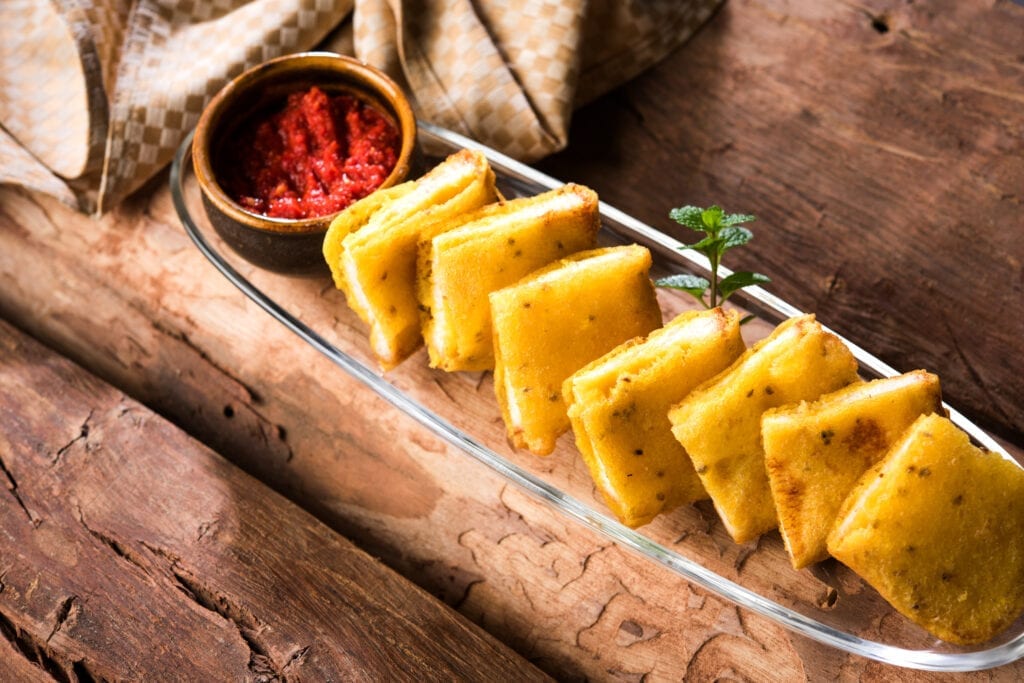 Another interesting way of utilizing leftover bread is to make yummy bread pakoras from them. Whether it's rainy or any other day, you can coat neatly cut cubes of bread in gram flour batter, deep-fry them, and serve them with tea.
A single piece of bread pakora weighing 36 grams provides 98 calories, which will energize you quite a bit. Also, to spice up this deep-fried snack, you can add chopped vegetables and your favorite spices to the batter.