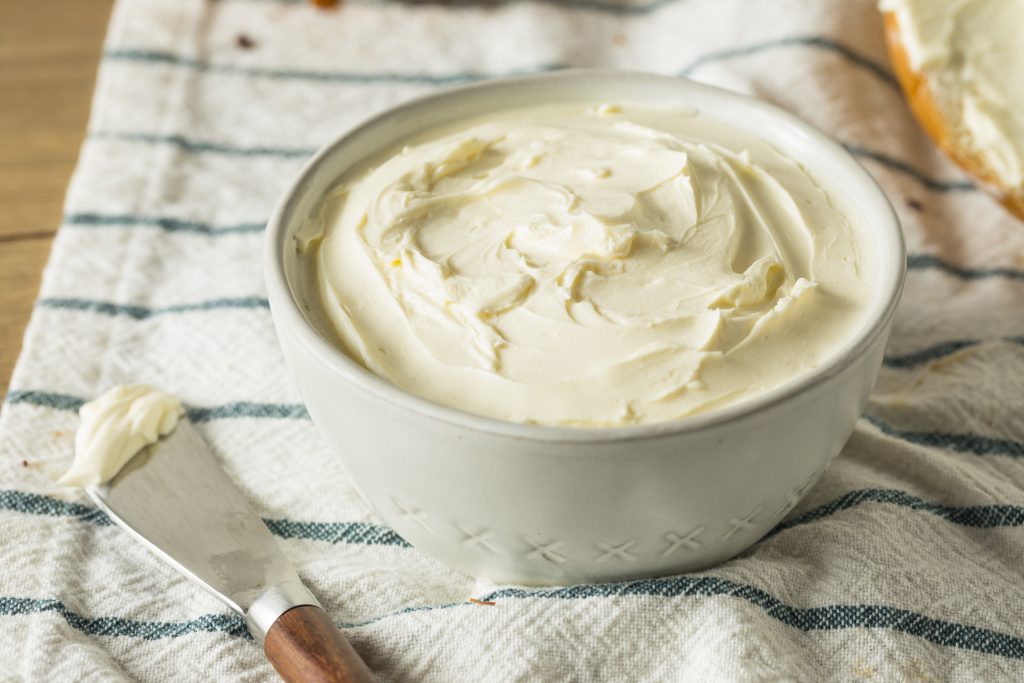 Ultimate Guide to Best Cream Cheese in Pakistan
Whether eaten plain with bagels or added into cheesecakes, Cream Cheese in one of the staple ingredients for a baker or cooking fanatic. It is not only delicious but also versatile in usage.
Unfortunately, a lot of misconceptions surround Cream Cheese in Pakistan. But worry no more because I have compiled all the essentials in one place. So, without further ado, let's dive into this guide to the best Cream Cheese in Pakistan!
What is Cream Cheese?
Tracing its origins in England, the Cream Cheese is a type of cheese made from cream and milk. It has a typical soft and smooth texture. The store-bought Cream Cheese also offers a spreadable consistency.
Usually, plain Cream Cheese tastes a little bland and creamy. But you can find it in a number of flavorings, including strawberry and vanilla, in the market.
As mentioned above, Cream Cheese has versatile usage. One can use it to simply spread on bagels, sandwiches, or eat it directly by spoon. It is also a major component of cheesecakes, some types of cakes, and frostings.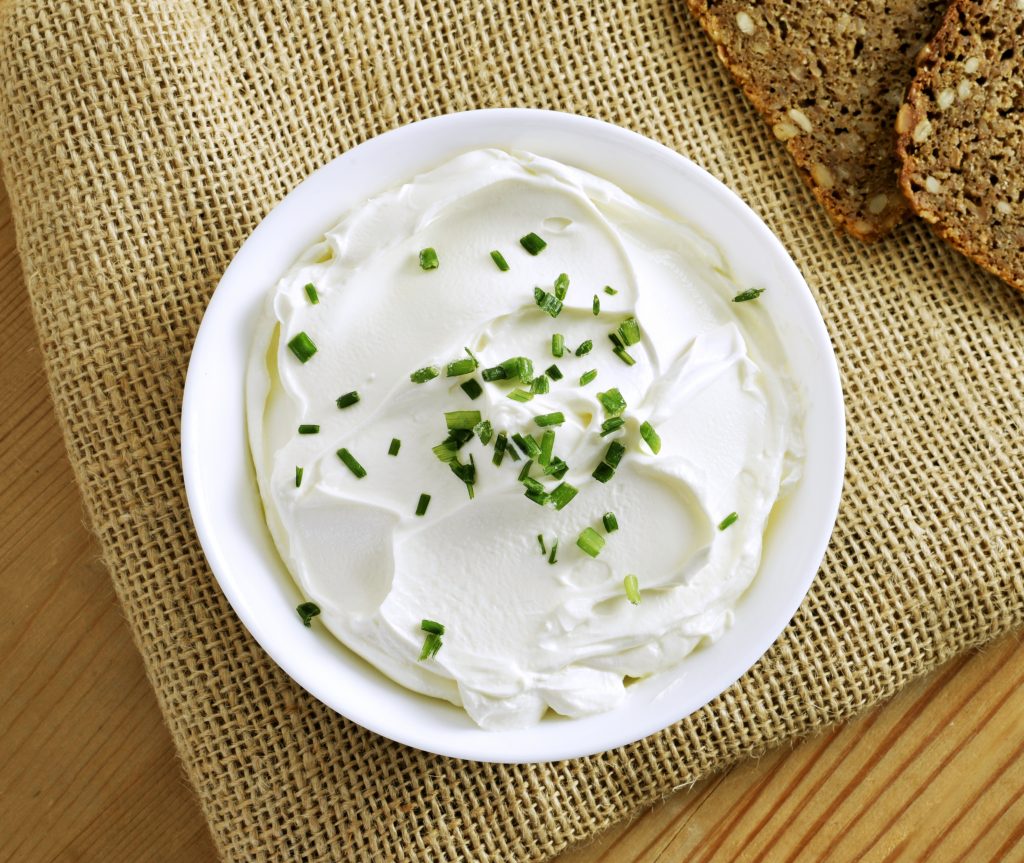 How healthy is Cream Cheese?
Like most other types of cheese, the cream cheese brings great benefits to the body. It happens to be rich in Vitamin A and good fats. Also, it provides good amounts of protein, carbs, and Vitamin B2.
Moreover, it supports the immune system as well as strengthens some tissues like the lungs, skin, and intestines. It also enhances vision.
Moreover, it has anti-inflammatory properties, and also happens to be a good source of antioxidants that protect the body against unstable molecules. Also, having low lactose content, cream cheese is fit for lactose-intolerant people.
Perhaps, the low amount of protein in cream cheese is its only downside. Other than that, it's one of the highly nutritious foodstuffs!
Best Cream Cheese in Pakistan
In Pakistan, there are two types of Cream Cheese found in the market; the one sold by local dairy farms/shops, and the one sold by international brands. Also, Cream Cheese is available in only plain flavor.
While the one sold by local dairy shops is available in bulk quantities and at lower rates, the branded Cream Cheese is available in lower quantities and at higher costs. However, according to consumer preferences, branded Cream Cheese offers much better quality and longevity than locally-produced ones.
Here are the top international Cream Cheese sellers in Pakistan:
Philadelphia Cream Cheese
Puck Cream Cheese
Emborg Cream Cheese
Happy Cow Cream Cheese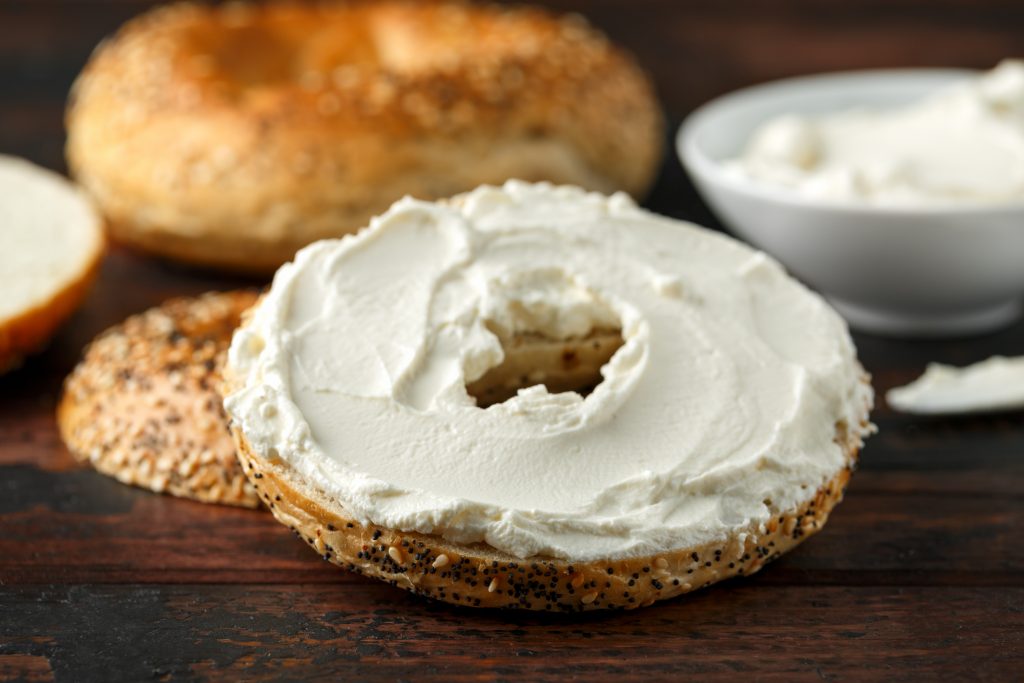 How to make Cream Cheese at Home?
If you want bulk quantities of high-quality Cream Cheese for instant use at lower costs, then making it at home is the solution. Unlike industries, you don't have to use preservatives and stabilizers.
Instead, all you require is some fresh milk and an acid (lemon juice or vinegar). The recipe below will yield you 1-cup of creamy, tangy, and rich Cream Cheese. Try it out yourself!
Ingredients
4-oz of full-fat milk
2-tbsp of lemon juice or white vinegar
¼ – ½ tsp salt for taste
Method
Pour all the milk in a saucepan, heat it up, and keep stirring to avoid it getting burnt. As soon as bubbles form, add lemon juice/vinegar and keep stirring. The curdled fats will separate, leaving the whey behind.
In a bowl, place a strainer and cheesecloth. Pour all the fats and whey into the cheesecloth. The whey will drain into the bowl below, and the fats will stay on the cheesecloth. Wait for 5-minutes so that the whey drains from the fats. Then, tie up the cheesecloth and hang for around 10-minutes to completely dry up.
After this, put the fats in a food processor, add the salt, and process it until creamy. To make it spreadable, you can add a teaspoon or two of the whey and process it further.
Storage Tips for Cream Cheese
The recipe for homemade Cream Cheese stated above involves fresh milk and no preservatives. Hence, it is strictly recommendable to store it in an airtight container. Ensure that the container has no water droplets. Also, store it in the fridge or freezer for up to 3-4 days. As for the market-bought Cream Cheese, it can last in your fridge for up to 2-weeks. However, it is suggestable to use within 10 days due to Pakistan's humid climate.