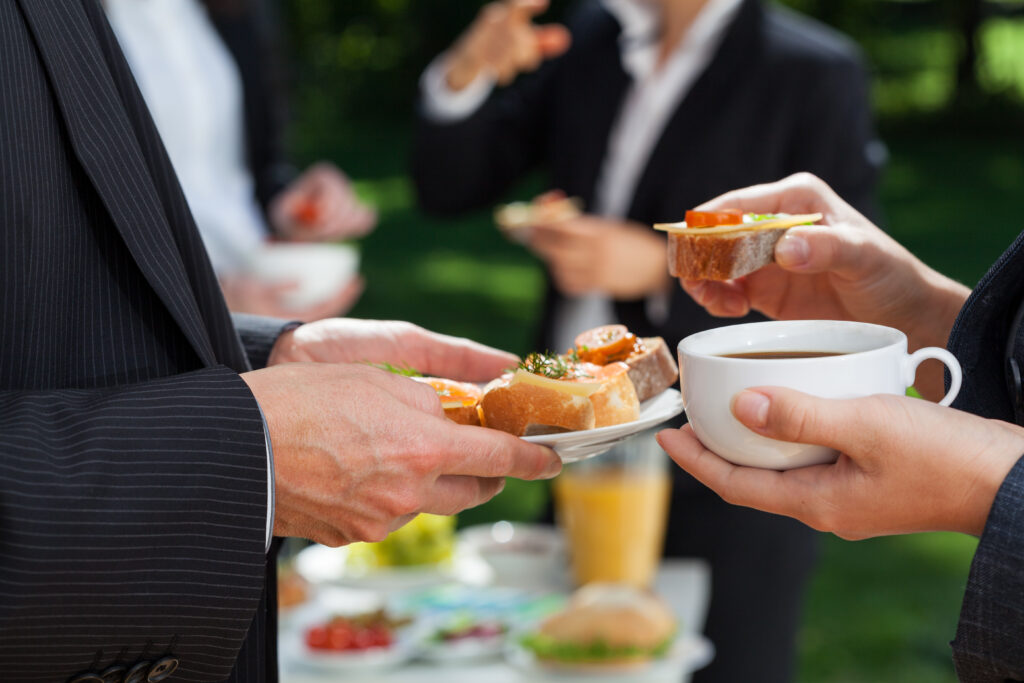 6-Easy Steps to Throw a Successful Lunch Party
When it comes to celebrations, most people opt for hosting luxurious dinners or evening parties. At the end of the day, the time seems to be best suited for the purpose. However, sometimes one wishes to gather a few loved ones for the sake of fun. In such cases, it's always better to opt for lunch parties because they have a relatively easy-going and lighter feel.
Held in mid-day, they allow room for more conscious conversations and active participation from your guests. Thus, helping the host achieve the goal. But note that, for the goal to exist in the first place, you should arrange a proper lunch party.
Since many remain unaware of what the term proper even means here, we have explained the concept in detail below. Here are some measures you may take to host a proper and successful lunch party.
Step 1: Decide the Theme
Before hosting any event, it is of immense importance to decide the theme. Once you have planned a theme, you can make decisions regarding the event more quickly. For example, if you are hosting a beach-themed lunch party, it will be easier for you to select the cutlery type and the decorations.
Technically, the theme serves as the skeleton or layout of your event. All the other elements, such as menu and entertainment activities, revolve around this theme, and create a uniform environment. Moreover, theme-based lunch parties seem to generate a buzz in the atmosphere.
With this buzz, the guests feel excited and enthusiastic about the event. It makes keeping the guests entertained and involved in the event easier.
So, the fundamental step in throwing the perfect lunch party is to decide a theme. You can choose practically any theme, including the beach, superheroes, vintage (the 1980s), funky, and many more.
Step 2: Send out Invitations
One of the most important preparations to make is arranging invitations. If you are only calling a handful of people (your close friends and family), then we'd recommend preparing handwritten invitations. It might sound a bit old-fashioned, but trust us, the effort pays off. In the busy lifestyle of today, it certainly shines and reminds your dearest ones of how much they mean to you.
However, if you have more than 5-people coming over to your place, then it's better to opt for prepared invitations to save time. In either case, make sure you send out the invitation a week before the event. If you send invitations a day before, the chances are that most people will be unable to attend the gathering as most people already have their week planned.
Step 3: Make a Budget
Without doing your math, you are likely to have a big hole in your pockets once the lunch party is over, and then you will be cursing yourself for deciding to host one in the first place. Well, the situation can get reversed if you do the calculations correctly.
First, sit down, check how much capital you have, and calculate the costs of the entire event. Include the charges of your invitations, food preparation, decorations, entertainment, and other arrangements. Then, make adjustments accordingly. Try to substitute expensive items with cheaper but quality ones. You can make decorations at home by recycling old cardboards and materials instead of purchasing new decorations from the store.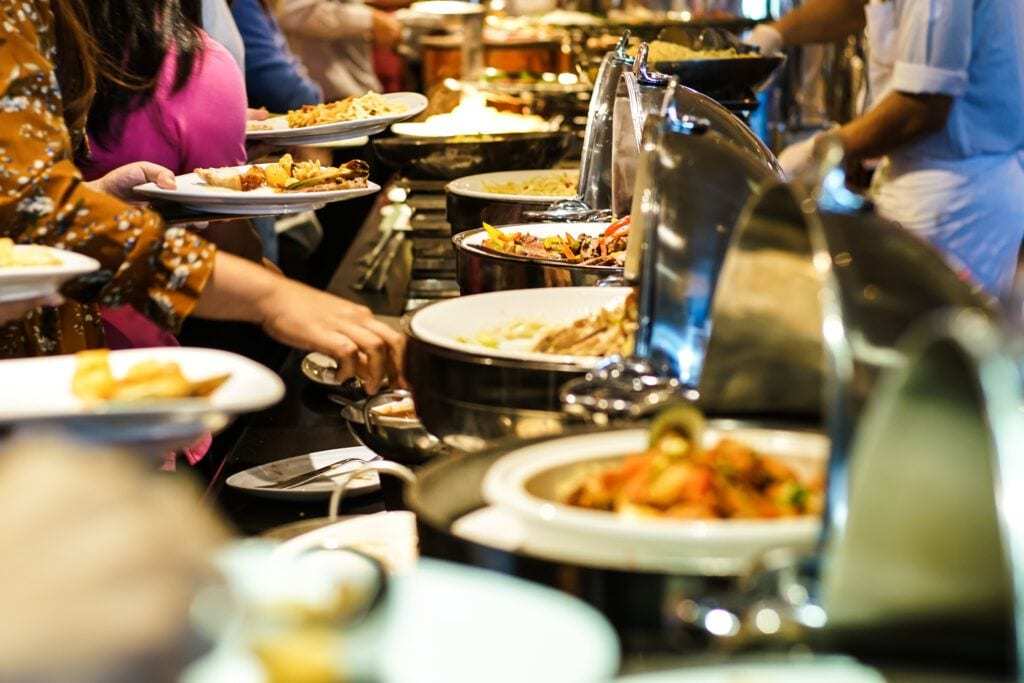 Step 4: Menu Preparation
Lunch parties have a lighter fare. Unlike the dinner parties, these usually comprise of few light meals that do not demand the complete focus of the diner to consume and cherish the meal. Instead, one should opt for easy-to-eat meals like sandwiches to allow more room for interaction.
Also, it's best to prepare the food a day before the actual event. Or if you can't do so, then at least try getting up early to have the food prepared on time. If that seems complicated too, then you should ask a catering service in your local area to assist you.
Step 5: Decorate the Venue
After these steps, decorate your venue creatively. Remember, it is a lunch party, and people will expect an eye-pleasing ambiance. Think of your theme and add a few attractive decorations accordingly.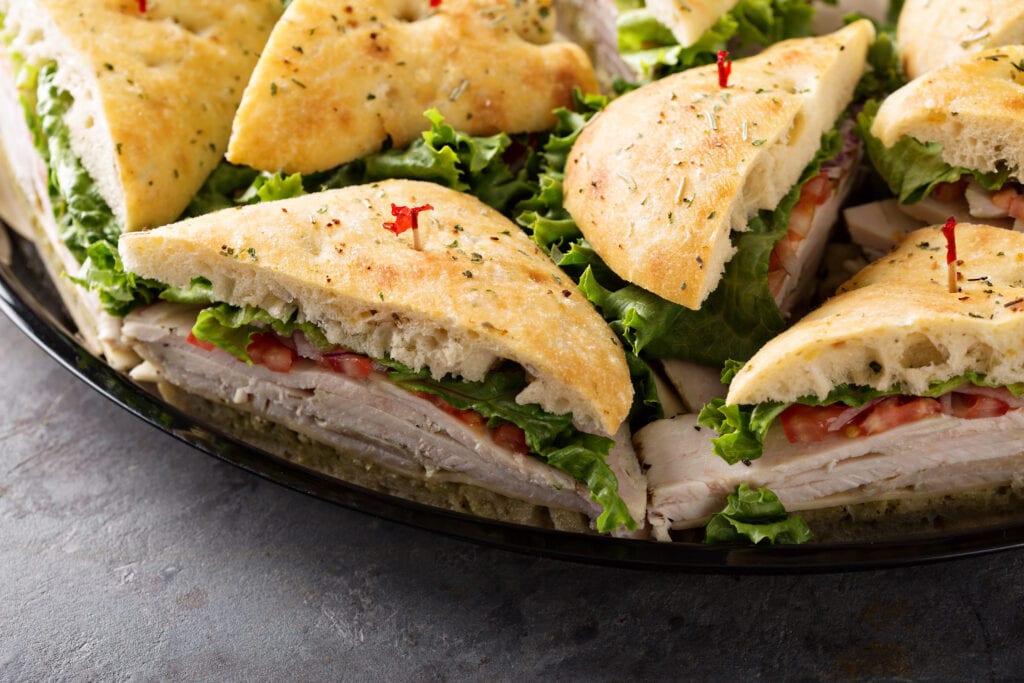 Step 6: Arrange Entertainment
At times, keeping your guests entertained can be a daunting task, especially when you have not taken any prior measures. To arrange entertainment activities, first, determine the age level of your guests. The older age group might prefer a board game or a constructive discussion. Middle-aged adults may like music and playful games. Whereas children will love a TV show or a movie.