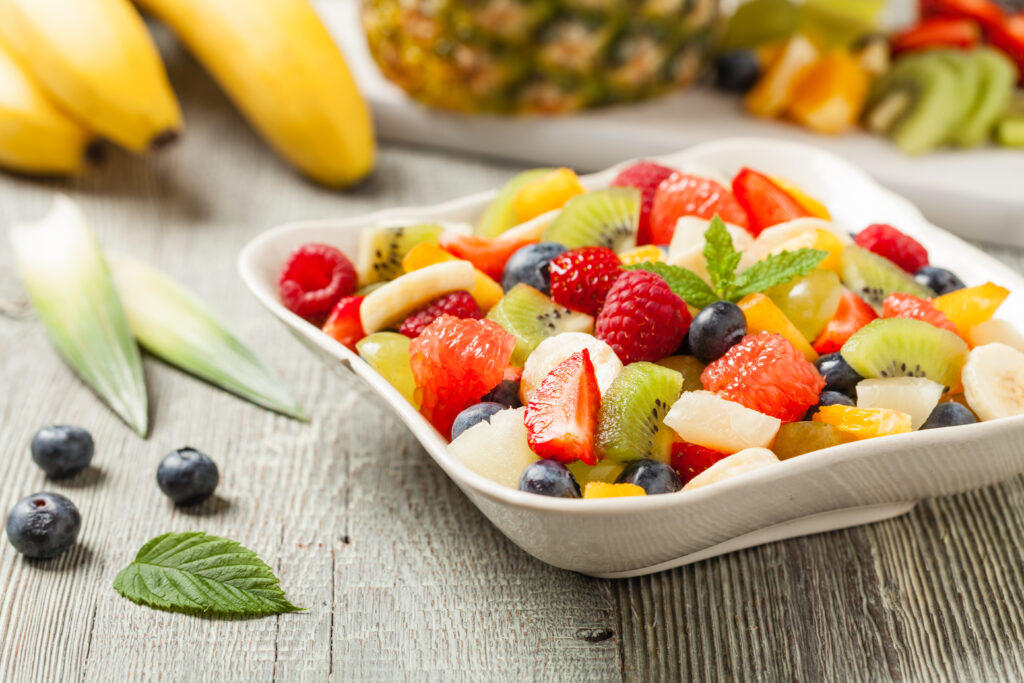 Types of Salads
So you're on a secret-hunt to find out ways of making your diet plan interesting and fun? Or maybe, just a little flavorsome? Well, no worries pal, we're on the same page. Dry platters of plain green lettuce leaves, sliced tomatoes, and cucumbers can bore out, anyone and everyone. Particularly, when that's your only option. Perhaps, it's time to hop into your Dora-mode and explore the types of Salads that the Salad-jungle has to offer!
Salads – A Nutrition-filled Meal
Composed in a lot of different ways, the salads are abundant in minerals and vitamins that our bodies need to survive healthily. Although the nutritional value of salads varies according to ingredients, there are some common health benefits. For example, salads mainly contain raw vegetables and fruits that provide our bodies with essential vitamins, like C and E. The vitamins enhance our skin and bring efficiency into various internal chemical reactions so that we function perfectly and healthily.
The presence of pasta, chicken, or other dairy products adds the nutrient protein into our meal. Protein is a vital source of energy and forms the muscular mass in humans. The salad dressing consists of fats that promote a better nervous and cranial system, considering it is unsaturated fats. Concisely, the salads are packed with necessary nutrients that can transform our bodies into its healthier and smarter version easily. It's a shame that we consume salads as a side dish!
Pasta Salad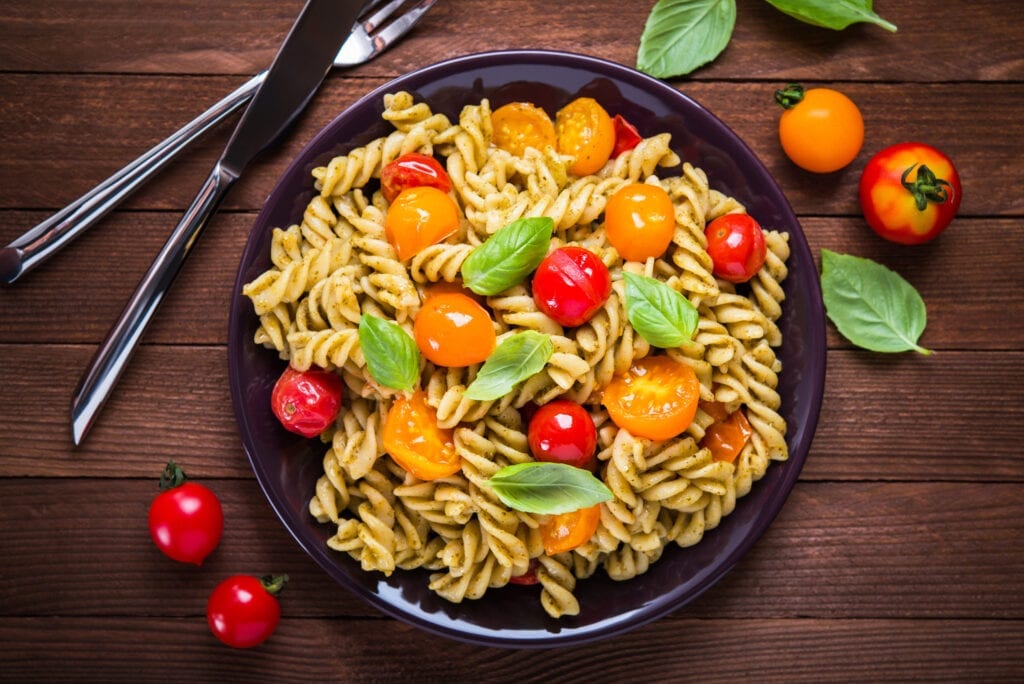 Also known as farinaceous salad, these salads comprise of various ingredients tossed together, including pasta, potato, or grains. The salad is not bound, and each ingredient is visible clearly. One can use a different variety of pasta to create a salad, like an elbow macaroni and rigatoni. However, it should be moderately-sized, so that difficulty in consuming does not affect the overall quality.
The combination of the pasta with flavorful dressings greatly enhances the taste. Thus, the pasta salads comprise of at least one to two dressings, for example, Italian or mayonnaise-based dressings. Often, cooking experts combine pasta salad with different types to bring creativity and dynamic flavors into their dishes.
Coleslaw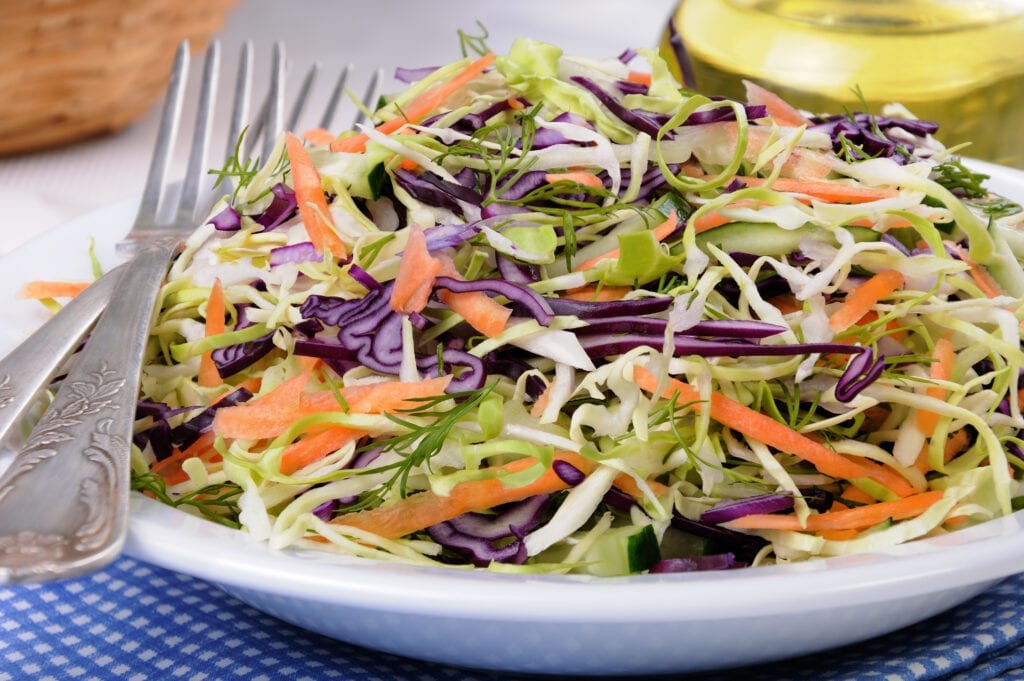 Coleslaw is one of the easiest-to-prepare salad of all times. This creamy and refreshing salad comprises of finely-shredded cabbage and mayonnaise or cream. At times, people prefer using vinaigrette instead of mayo. That's because it gives a longer lifespan to this cabbage salad.
Fancier versions of basic coleslaw may use chopped or grated carrots, onions, red cabbage, apple, pineapple, and grated cheese. This Dutch-salad can be served as a side dish in combination with potato salad or as a side-dish with barbeques, fries, burgers, and other fast-food items.
Bound Salad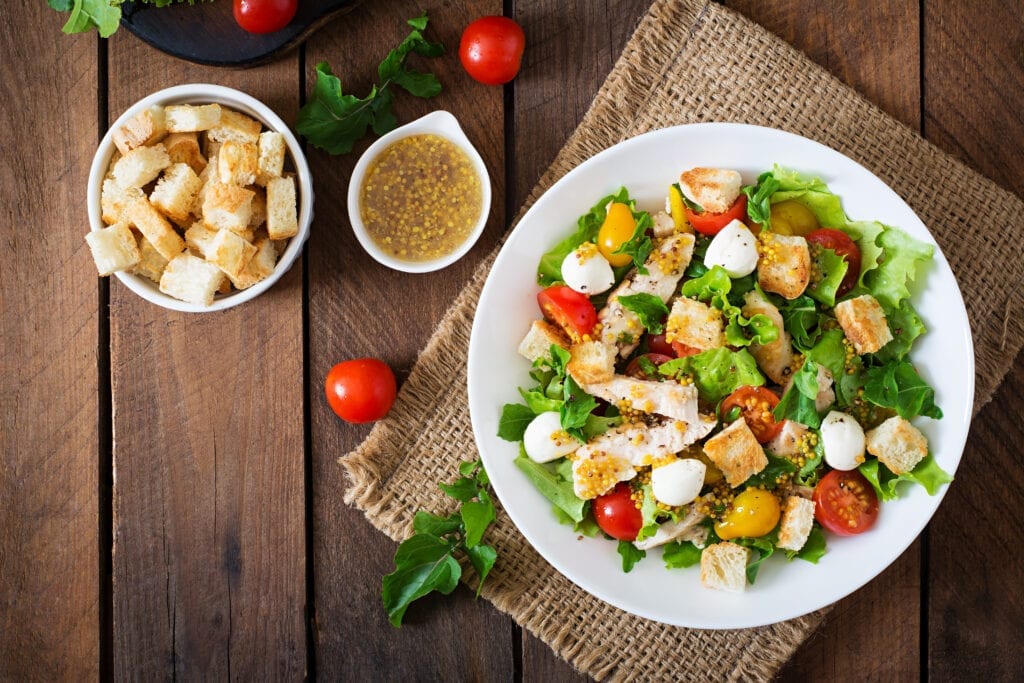 The merging of all the ingredients in a single mass makes the bound salads. These ingredients may include cooked fish, meat, chicken, fruits, vegetables, or even legumes. All of the selected main ingredients are mixed with a base and a binding agent. Generally, the pasta, quinoa, and potatoes form the base. While a majority prefers to go with one type of base, some even combine to enhance flavors.
The binding agent is usually mayonnaise-based products or thickens vinaigrettes, though you may use other variations as well. Also, the amount of binding agent varies with the overall quantity of the base and the ingredients. In the end, the garnishing of bound salads with herbs and spices makes the overall look as well as taste impressive!
Caesar Salad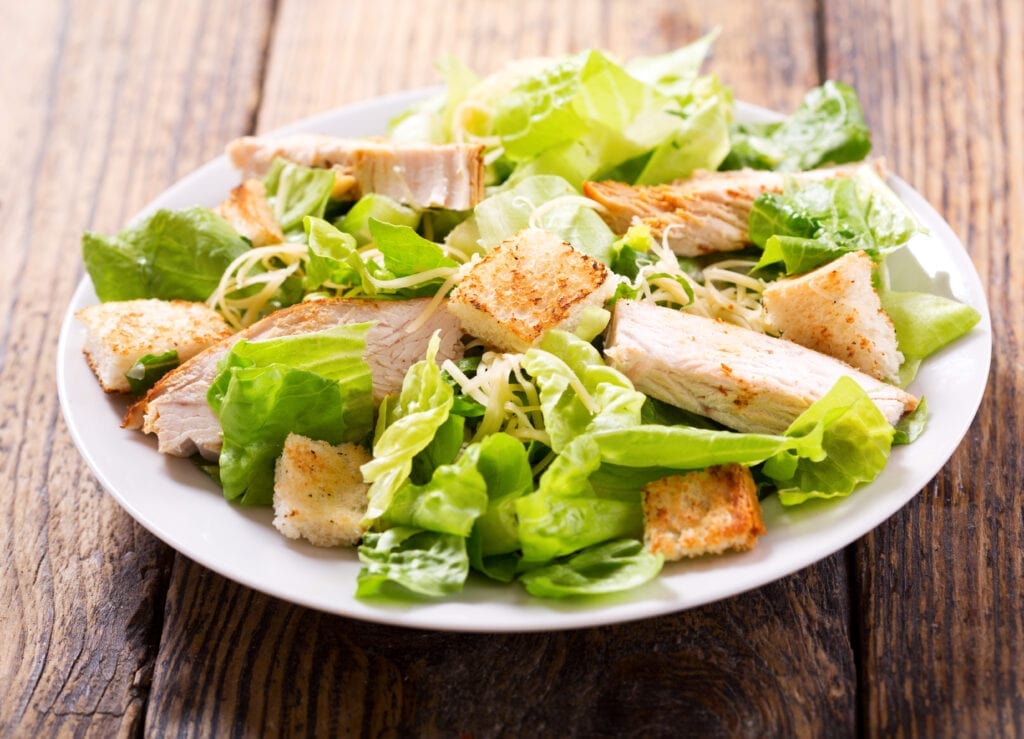 Tracing its origin back to the 1920s, the Caesar salad has its roots in the Caesar Place, Mexico. With creamy and crunchy flavors, the salad has a usually delightful taste! The main ingredients used are egg yolks, Parmesan cheese, anchovies, lemon juice, mustard, olive oil, and special seasonings. All these ingredients are mixed up well to bring out the richness of flavors. After that, the salad gets garnished with green crispy romaine leaves, croutons, and some grated parmesan cheese. The garnishing is an optional task, but it can greatly elevate your dish's presentation and taste.
Fruit Salad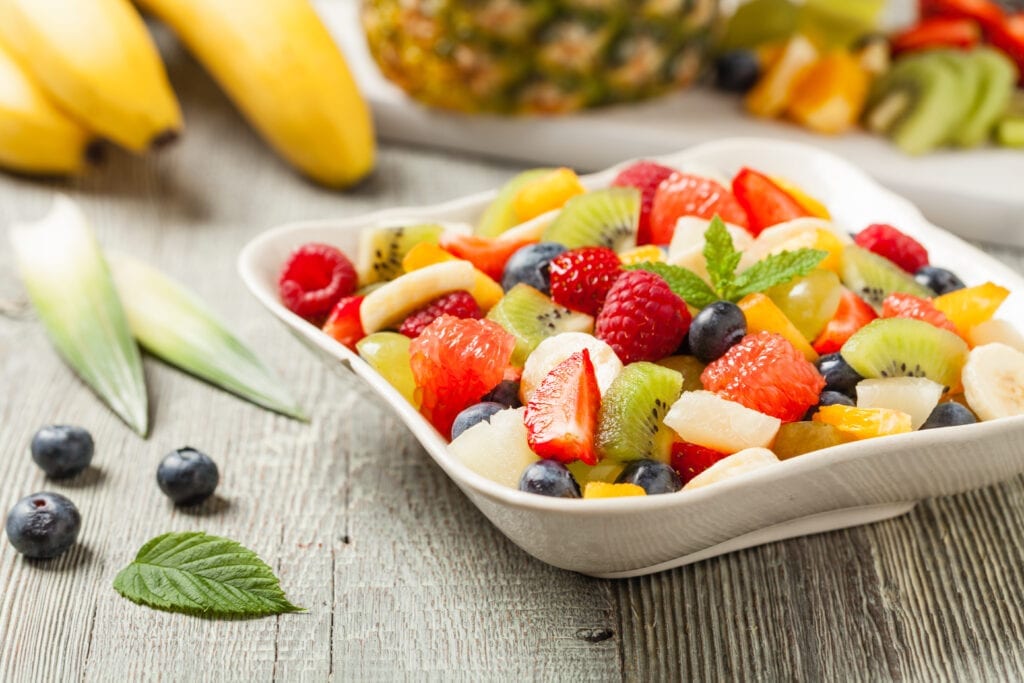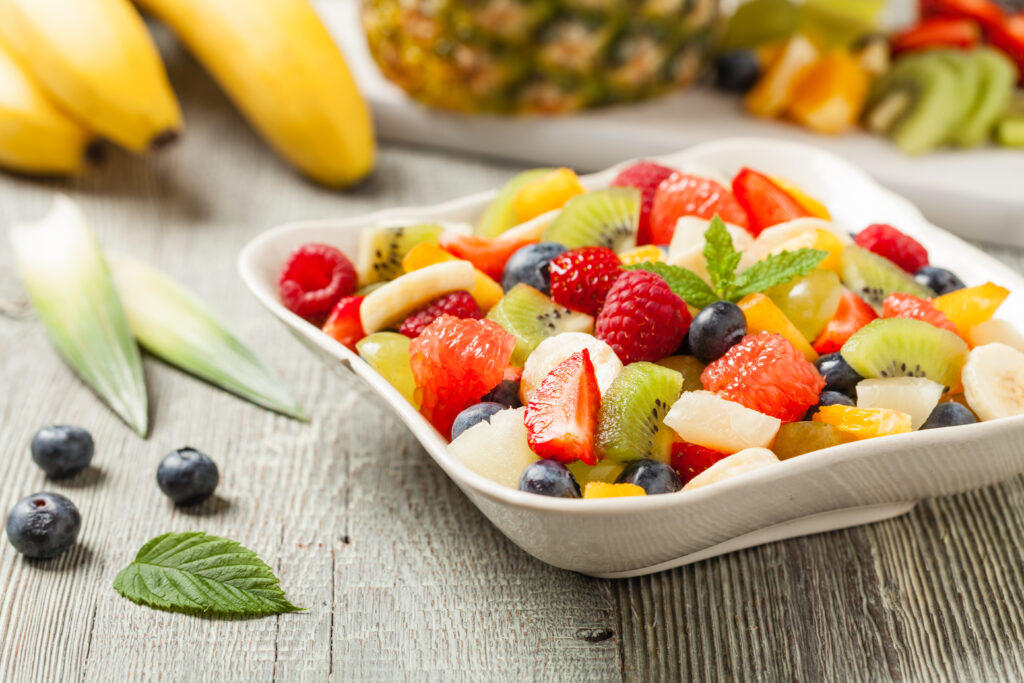 One of the most popular salads, the fruit salads gets served as an appetizer as well as a dessert. People call it several names depending on the ingredients and preparation methods, including cocktail, Fruit Chaat, and fruit cup. The commonly used fruits comprise of strawberries, watermelons, apples, grapes, and pineapple. A much-praised variation of fruit salad is the Waldorf-style fruit salad that adds a mayonnaise-based sauce.
Conclusion
Now, that you have a wide spectrum of flavors to choose from, make your Salad tasty as well as nutritious. Try new types of salad every now and then, and keep the misguiding spells of hunger away!