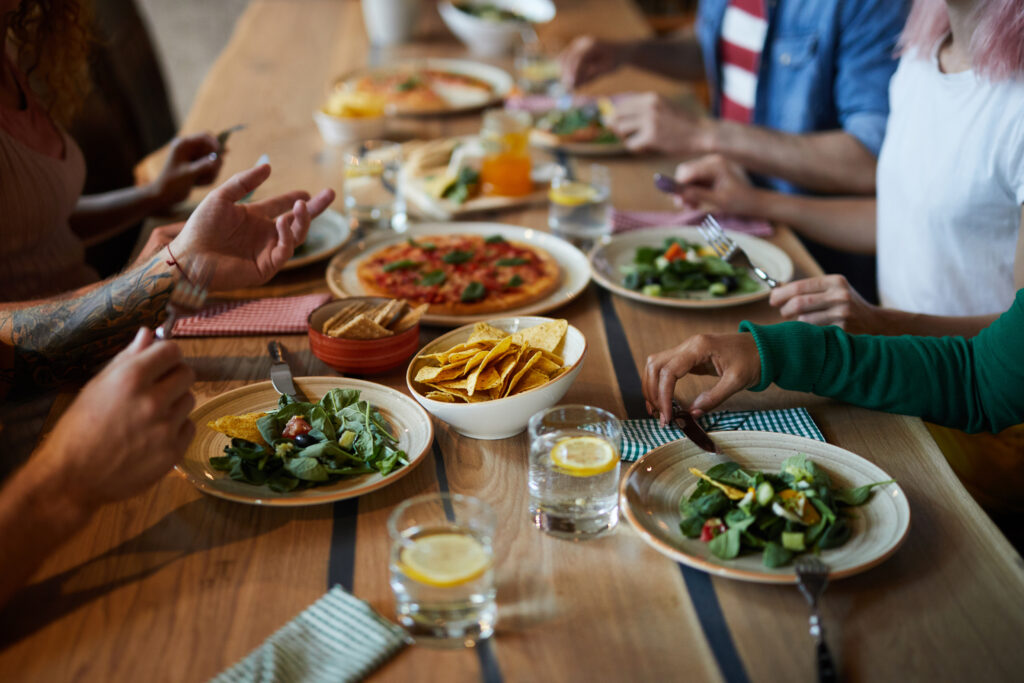 7 Best Family Food Places In Islamabad
Looking for the best family food places in Islamabad? Hunger can be toxic and food is the only antidote towards it. Just like all of us, fellow Islamabadi's too want fast delivery services in Islamabad. To ease up your quest for food, we have gathered a list of restaurants with excellent in area delivery service along with allowing precious moments for you and your family.
Be it a child or an adult, food is the solution for all the unknown tantrums. The problem with food is that it can either taste heavenly or could turn out entirely bland. Bad tasting food has the power to snatch away the excitement and hunger that you had before gulping it down.
To save you from the plight of having to eat bad food, we present to you the 7 best family food places to go to Islamabad.
The Monal
Situated amidst the ethereal Margalla hills, Monal has been the talk of the town for its divine location. Not only does the restaurant provides you with the luxury of spending time with nature, but it also caters to the food cravings of the customers who visit.
The mesmerizing beauty of Margalla hills is enough to add to the qualities of Monal. Sitting in such close proximity to the beautiful mountains is an opportunity that no one would want to miss. The restaurant with its dim gold bulbs produces an exemplary atmosphere.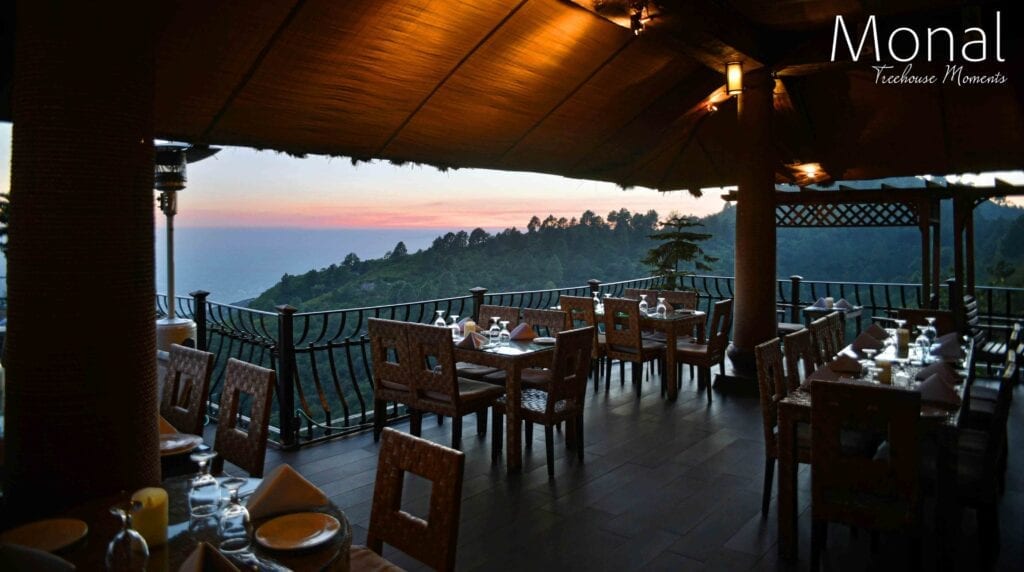 The menu is largely dominated by oriental cuisine which presents to you the scrumptious choice to choose between Chicken Makhani, Chicken green chili, Chicken ginger and our very own favorite, Chicken jalfrezi. Moreover, the food place offers one of the best iftar deals in Islamabad. These include the Iftar dinner buffet in just Rs. 1,695/- plus tax and Sehri at Rs. 1,095/- plus tax.
Monal is perfect for a sensational experience of both food and surroundings, for you and your family
Contact: (051) 2898044
Address: 9km Pir Sohawa Road, Islamabad
Al Hajj Bundu Khan
The first inauguration of this restaurant dates back to 1948 and was commenced by Muhammad Ali Khan, who became the pioneer of this country famous food place.
Silver crockery and furnished furniture of the restaurant is one of its attractive features. The walls have unique brick-colored walls that complement well with the brown chairs and gold-colored tables.
The restaurant serves as an intense barbecue food location in multiple cities of Pakistan, along with Islamabad. Specialties involve chicken and mutton tikka, sangdana, kaleji, and the mouth-watering reshmi kebab. The restaurant also offers delivery services in Islamabad by having its own website for quicker food delivery
Barbecue lovers are well aware of this place and frequently arrive at munch on the flavorful and meaty barbecue. Families too can have a great time together as the seating arrangements are enough to accommodate the incoming huge flow of customers.
Contact: (051) 8355537
Address: Plot 3, Sagheer Market, Street 40, F-10/4 F-10, Islamabad
RAKAPOSHI RESTAURANT
The idea to name this restaurant came from the Rakaposhi mountain peak which is located in the Karakoram mountain range. Gorgeous mountain paintings and exquisite furniture add to the peaceful ambiance of this place. This dine-in point is ideal for hot and spicy food in Islamabad.
Huge wall-sized paintings are a distinctive feature of the restaurant and give it home-like feel. Seating arrangements are done in a way, as to avoid congestion in a busy hour.
Rakaposhi offers a significant number of desi dishes to make your choices from, such as mix sabzi, biryani, aloo gosht, and pulao. Chinese, seafood, along with Italian pasta and American steaks, are also served for reasonable prices. Plus, the restaurant has an ample amount of space for families visiting it, to have a quality time together.
Contact: (051) 2874000
Address: G-5/1, Islamabad
THE ROYAL ELEPHANT HOTEL AND CONFERENCE CENTRE
Located in the luxurious five stars Marriot Hotel Islamabad, the royal elephant is a smart option when it comes to fine dining. A fine dines in with your family, once in a month or a few months hurts no one.<
The Royal themed setting of the restaurant is an attraction to tourists and locals. Arrangement of chairs with emerald green seats adds to the gorgeous interior of the Royal elephant.
An extravagant look of the restaurant combined with good food makes it the ultimate place to have an exciting time with your family.
The restaurant is known for it's exotic Thai and Asian cuisines which comprise of salads, appetizers, soups, curries, seafood, chicken, rice and noodles. It is hands down the best place to opt for having the authentic taste of Thai food. People who have had the opportunity to eat at Singaporean restaurants, recommend the royal elephant to their Pakistani fellows to have the good fortune of having a restaurant in Islamabad that serves true flavors of the Thai cuisine.
A spacious area is available for families as well as for conference meet and greets. The fine dine hotel offers affordable iftar deals in Islamabad with a Royal Iftar buffet in only Rs. 1,799/- plus Tax and a dinner buffet for Rs. 1,099/- plus Tax.
Contact: (051) 2826121
Address: F-5/1 F-5
Chaayé Khana
Chai is our sincere pal and has been with us in times of sadness or happiness. The Chaayé Khana restaurant brought in our favorite beverage along with some really delicious food. American, Asian and Pakistani cuisines are presented by the restaurant with a lot of options to choose from. It is a supreme choice when it comes to your unexpected cravings, to have some special time with a valuable one and to rejuvenate your senses with tea or coffee.
The brown themed chairs and walls give the interior a cozy feel and most often lets you have a home-like experience
As far as families are concerned, the restaurant offers reasonable prices, such that you could purchase quality food for at least once a week. The area is enough to host birthday parties and be the perfect event bearer of your special events.
Another plus for this restaurant is its the step-up approach of bringing its menu to the internet and working towards more convenient delivery services in Islamabad. So what are you waiting for?. Order now to satisfy your taste buds.
Contact: (051) 8312193
Address: Shop # 11, Block B United Bakery, Plaza Super Market, F-6 Markaz, Islamabad.
ROASTERS COFFEE HOUSE AND GRILL
Who does not like a full meal stacked with burgers and fries? , we all do. Roasters offers you a huge range of burgers, fries, and steaks. The food portion is not filling but tastes nice too, especially when compared to other restaurants and the high prices they have on the same portion of food.
The combination of beige chairs and bright colored paintings goes well with the white crockery in which the food is served in. Air-conditioned space adds to the value of the restaurant.
A 50% discount is kept on the second main course you order. Amazing isn't it? The restaurant staff manages the flow of people, like a pro and hence food delivery is fast just like their "fast" food. Along with quick food delivery, roasters also caters to fasting customers in Ramadan with its iftar deals in Islamabad for only Rs. 1,695/- plus Tax.
Fries and burgers are adored by kids and adults alike, therefore roasters are a perfect place to visit for families and friends.
Contact: (051) 2656544
Address: 1st floor, 6-B, Jinnah Super Market, Bhittayi Road F-7, Capital Territory, Islamabad.
DES PARDES RESTAURANT
Des Pardes is a top-notch eatery with a wide variety of hot and spicy food in Islamabad. The restaurant's menu is loaded with an abundant amount of dishes, mostly consisting of desi flavors in their own spicy blend of flavors.
The most exciting dish is the Khadda lamb, which is composed of a full lamb stuffed with aromatic rice and nuts, cooked in a brick oven. Other specialties include Dumpukht, Peshawari Seekh / Chapli Kebab, Qandhari Barbecue Platter, Namkeen lamb karahi, and the authentic Landi Kotal Karahi.
Multi-chromic traditional covers of takhts and the location of the restaurant in the foothills of Himalayas provide a breath of fresh air, while you are engorged in eating your food
Des Pardes is a usual sought out to dine in by all desi food lovers and is often visited by foreigners who long to taste flavors of Pakistani food. It serves as a good place for families due to it's filling the menu and proper nutritious food.
Contact: (051) 2320008
Address: Saidpur Road, Capital Territory 44000.
CONCLUSION
Solve your difficulty of searching for hot and spicy food in Islamabad by going through the 7 restaurants we presented. Satisfy your and your family's hunger pangs by visiting these above-mentioned food places.