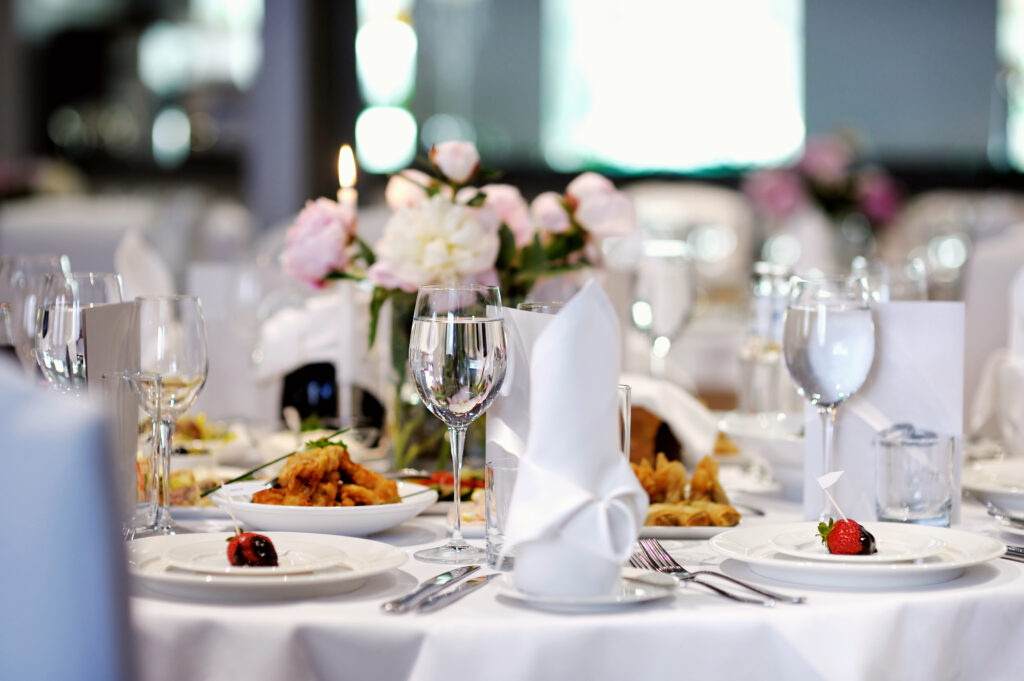 Top 10 Restaurants in Karachi For Dinning
Amidst all the chaos and rivalries that cause rifts between our countrymen, food becomes that one blessing that brings all the Pakistanis on one page. Regardless of which city we live in or what political party we support; we Pakistanis become one unified entity when it comes to food and taste. Be it Khyber or Kashmir or Lahore or Karachi, everyone simply craves a great taste of food items that are cooked to perfection and ultimately reflecting our beautiful desi culture.
While every region of our country has a unique food specialty associated with it, some cities are specifically known for the food they have to offer. The city of lights, Karachi, is one such region that has evolved as Pakistan's largest food hub over time. Other than its serene beaches and moderate climate, Karachi is also a must-visit place for every Pakistani because of the delicious food items its eateries have to bestow your taste buds with.
Here are the top best food places in Karachi you must visit on your next visit for a delicious experience for a lifetime. Even if you cannot visit these places, some of these offer delivery services so that you can order food online and do not miss out on the chance of munching on these offerings while in the city.
Waheed Kebab House
Located in the heart of the city's food street, otherwise known as Burns Road, Waheed's kebab house must be your first choice if you are a lover of spicy and juicy kebabs. This place has a variety of juicy and tender minced meat dishes to offer but nothing can beat the taste and tenderness of their "Fry Kebab". Sautéed to perfection in pure butter, a plate of this dish might ruin all the diet plans you have been following from a week but it is totally worth it. Other than a plate of Fry Kebabs, you must also consider munching on their other specialties including their "Dhaga Kebabs" and their yummiest "Nihari" that have their own unique taste in comparison to those offered by other food places in Karachi. For someone who is an avid lover of BBQ, Waheed Kebab House is a heaven on earth in Karachi
Noorani House
A foodie's pilgrimage to Karachi can never be completed without paying a visit to Noorani restaurant which is one of the best food places in Karachi. Located at the corner of Khalid Bin Waleed Road on Shahrah-e-Quaideen, this place has specific importance because of its chefs who have an experience of decades in making the best "Katakat" in the world. What is even more amazing about this place is that they let you customize your dish as per your taste and choice. You can choose brains, kidneys, or the "kapooras" yourself and the chefs will mash the organs up in front of you like it is a work of art. If you can dare to skip the very thought of not ruining your weight loss regime, you can ask the chefs to make your dish in butter to treat your taste buds with something extra-ordinarily delicious. Finding a suitable parking place outside Noorani usually gets impossible, in that case, you can easily order food online from this restaurant through a number of delivery services running in the city.
Kolachi
Surely you have heard of this one as food places in Karachi which compete for any of the country's top fine-dining spots. Offering a serene seaside view with an amazing terraced seating, this place is located at Do Darya and is not an unknown place anymore. By the time you find suitable parking outside this place, you would be so much hungry that one dish won't do. This is an advantage in disguise since you can order a few of the most wanted items the chef at Kolachi has their expertise in. Their Peshawari Karahi, Sajji, Handi Chicken, Hunza Kebabs, and fried fish have the greatest taste in town. Other than these, you can order a variety of BBQs and other Pakistani dishes from the menu without any fearing about the taste
Hanif Super Biryani and Bun Kabab
You go to Karachi and did not eat Biryani and Bun Kebab, then did you even go to Karachi? For a perfect Bun Kebab, Hanif restaurant located at the Outram Road nearby Pakistan Chowk must be your first preference. There is something so special and delicious about their Bun Kebab's super crisp patties, their softest Bun, and the yummiest Chutney that you cannot stop after eating just one plate. Moreover, the price range of all their offerings is very economical which contributes to the hustle of customers over there all the time.
Ghousia Food and Beef Nalli Biryani
People of Karachi take pride in their Biryani being the best one all across the country and this place adds more to their pride. Located in Liaquatabad, Ghousia Food and Beef Nalli Biryani are one of the best food places in Karachi famous for spicy Biryani of various kinds. Their top-rated variety is the Bone Marrow Biryani which is served hot in a plate with big beef bones and kilos of species with an aroma that you can never forget.
Zahid Nihari
Karachites are crazy for Nihari and this explains why shops like Javed Nihari and Sabri Nihari are always full of customers. However, Zahid Nihari located on Tariq Road is a hidden gem of Karachi which still stays undiscovered by many. This place offers the juiciest, stickiest, and most succulent Nihari with a perfect proportion of spices that no one can beat. Their other star dishes include Biryani and minced meat.
Kundan Broast
Crispy fried chicken pieces are famous in Karachi with the name of Broast and no place better serves this yummy item than the Kundan Broast located at the main Karsaz Road. One plate of Kundan's Quarter Broast consists of perfectly crisp chicken pieces with a handful of hot fries and two fiery chutneys with a lot of spices to tickle your taste buds.
Hot N Spicy
You should never forget to taste Karachi's best and cheapest on the go food item, roll paratha, whenever you are in the city. While there are a variety of food places offering the juiciest roll paratha in town and make it live in front of the customer taking literally no time, Hot N spicy is the oldest master of this food specialty. Located in Khayaban e Shamsheer DHA Phase Five of Karachi, this place has a variety of roll parathas to offer. However, its recent Mayo Garlic Roll seems to have taken over the foodies with its succulent and unique taste. The chutney used by their chefs is their secret for success with everyone craving for such a taste in chutneys on their paratha. One can easily order food online from Hot N Spicy and enjoy the delicious rolls anywhere with comfort.
Yaadgar Fish Point
What is a Karachi trip without some seafood? For someone who loves traditionally fried fish, Yaadgar Fish located on Jamshed Road is a must-visit place. Established in the early 1980s, this place has been treating the city with its perfectly fried fish in almost all the imaginable varieties. If you visit this place, do not forget to order their famous Heera Boneless fish or finger fish both of which come with a pulpy chutney to add more to their already relishing taste. Their daal chawal and paapar are also worth trying.
Panwaari Bahadurabad
While every other place in Karachi can offer you some tantalizing desserts to enjoy after a spicy round of eating, nothing can match the amount of happiness you can get when you end your day with a juicy pan. Be it a saada or a meetha, Karachi has the hugest range of pans to offer. Located on Alamgir Road near Ismail Chowrangi on Bahadur Yar Jang, this place has a lot of pan styles to offer. However, their fire pan and some other assorted pans must be your first choice.
These were just the top most visited food places in Karachi and in no way mean that there is no other food point worth a try. Other than these, there are various other economical and finest food offering places that one must try to an authentic desi food experience. These places include Dua Restaurant in Clifton, MashaAllah Fish Katakat House and Delhi Rabri House in Liaquatabad, Al-Asif at Sohrab Goth, and innumerable others like these.