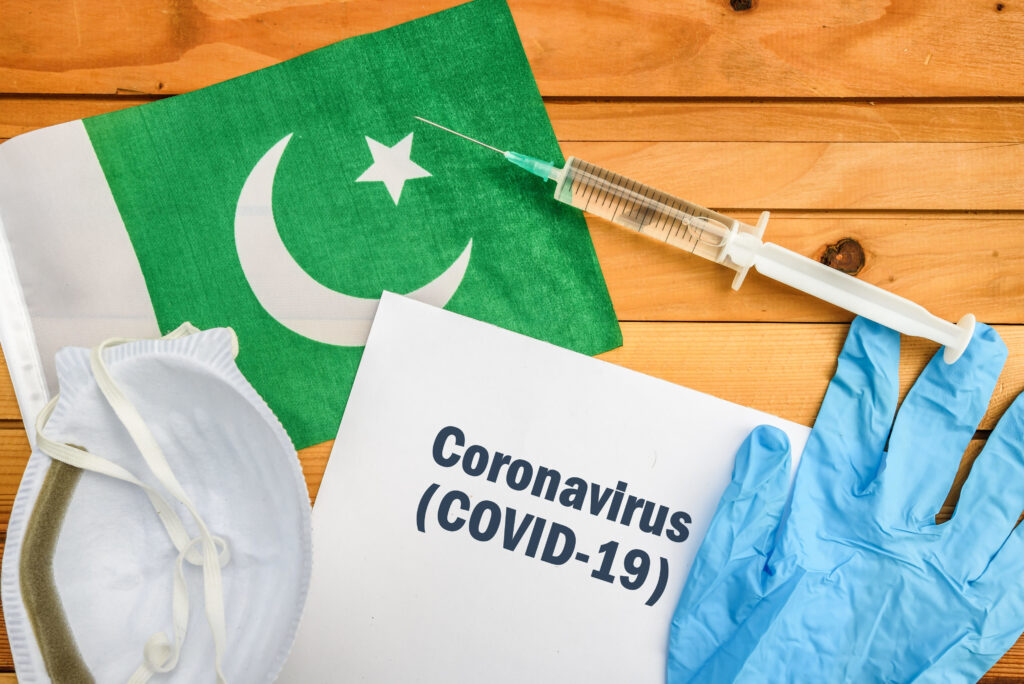 Pakistan's Battle Against COVID-19
Originating in China, the Coronavirus (COVID-19) has immersed the entire world into chaos and tragedies. People all over the globe have locked themselves at home while hundreds moan after the death of their beloved ones. However, the people of Pakistan never knew things could get serious until the virus first showed up in the industrial hub, Karachi.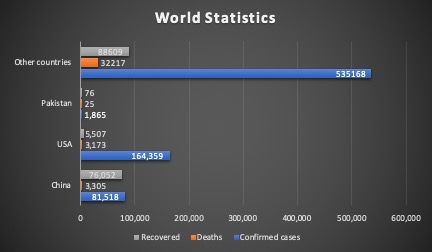 The Beginning
The global pandemic hit the Pakistani boundaries in late February 2020. At this time, half the world, including Russia, the USA, Finland, Greece, Australia, South Korea, Singapore, Thailand, Taiwan, and many more other countries had only reported their first cases. China only knew the intensity of the virus, and even now, Pakistan and most other countries hadn't started taking the necessary measures.
On 26th February, Prime Minister's Special Assistant on Health, namely Zafar Mirza, tweeted that Pakistan now has two confirmed corona-cases. One of the patients studied in Karachi University located in Sindh while the other resided in the federal territory of Pakistan. Both of these people had recently returned from Iran and had continued with their everyday activities after returning. Hence, in a week, Pakistan confirmed three more cases.
However, even now, the Government of Pakistan exhibited reluctance in implementing the necessary measures in fear of economic and political loss. Prime Minister Imran Khan advocated the need to go on while the increasing cases of Coronavirus advocated otherwise.
Eventually, the deteriorating situation and an increasing number of cases became a significant concern for many. Thus, forcing authorities to take a different route than that of PM.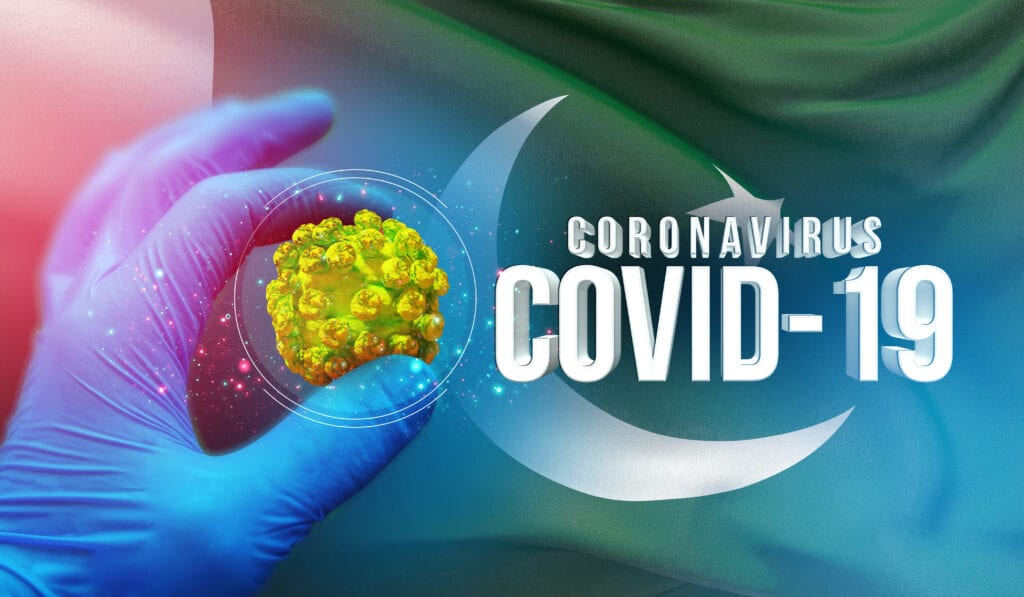 Provincial Initiatives
While the federal government still considered its options, the provincial authorities sprung into action to minimize the spread of Coronavirus. As the first cases showed up in the industrial hub of Karachi, the Sindh Provincial Governor Murad Ali Shah took strict initiatives. Following Sindh's lead, all the other three provinces (Punjab, Baluchistan, and KPK) also made similar measures.
Moreover, the Pakistan Army and Police forces have demonstrated exceptional performances by serving the nation. Let's have a detailed look at these measures!
1. Sindh
From 1st March-May, all the educational institutes closed down.
The authorities have put a temporary ban on marriage halls, restaurants, and all the places where the public may gather.
On 20th March, the Karachi Expo Centre turned into a quarantine zone for Corona patients. The Pakistan Army stepped up to set around 10,000 hospital beds.
From 23rd March, the entire Sindh went through a 15-day lockdown. Intra-city transport got banned.
The same day a quarantine and isolation zone was set up at the Jinnah Medical College.
On 24th March, the Pakistan Cricket Board turned the Hanif Mohammad High-Performance Centre into a temporary residence for the paramedic staff working at the Expo Centre.
Sindh Local Police became active by arresting violators of the new rules. People to gather publically, host beach parties, open shops as well as restaurants, and hoard hand sanitizers got arrested.
8 pm to 8 am curfew became effective.
From 25th March, the Sindh Health Department started tracking down Corona patients and launched a service to distribute rations to the needy.
On 27th March, the authorities announced the exemption of individual taxes and relief in bills.
On 28th March, the curfew got extended from 5 pm to 8 am.
2. Punjab
On 12th March, the authorities established a quarantine zone at Dera Ghazi Khan for Iranian pilgrims.
From 22-24 March, all public gatherings places remained closed.
A lockdown of 14-days became effective from 24th March.
The Punjab Provincial Governor Sardar Usman Buzdar announced the set up of 1000 beds for patients at Lahore and the establishments of more isolation centers at different hospitals.
Authorities began disinfecting every city and closed down the public bus service to clean it.
The government started local manufacturing of hand sanitizers and protection kits to address the national need.
The largest quarantine zone opened up in Multan, where the arriving pilgrims will get quarantined.
The authorities launched a relief package to provide financial support to the needy.
3. Baluchistan
From 24th March, a complete lockdown became effective.
All educational institutes, restaurants, shopping markets, offices, and other public gathering areas closed, and only one member of the family allowed to come outside for groceries or medical supplies. One person per vehicle allowed to travel.
Food-manufacturing industries and other essential places got allowed to operate under limitations.
4. KPK
From 24th March, a complete lockdown with only essential places to open up.
Screening setups at various points became effective.
The authorities provided financial support to the poor and needy.
| | | | | |
| --- | --- | --- | --- | --- |
| Time Period | Sindh | Punjab | Baluchistan | KPK |
| 1-10 March | Educational institutes closed down. Temporary ban on non-essential places | – | – | – |
| 11-20 March | Expo Centre turned into the quarantine zone. | Quarantine zone established. | – | – |
| 21-30 March | 15-days lockdown Establishment of quarantine and isolation zones. Violators arrest curfew from 8 pm-8 cases trackings started. Ration distribution to the needy.An exemption from certain taxes and relief in bills given. Curfew extended from 5 pm to 8 am. | A temporary ban on non-essential places.14-days lockdown Establishment of quarantine and isolation zones. Disinfecting service started. Local manufacturing of safety supplies.Largest quarantine at Multan.Relief package for the needy. | Complete lockdown an on non-essential places. | Complete lockdown.Screening set-up. Financial support to needy. |
*The chart shows the response of provincial authorities to COVID-19.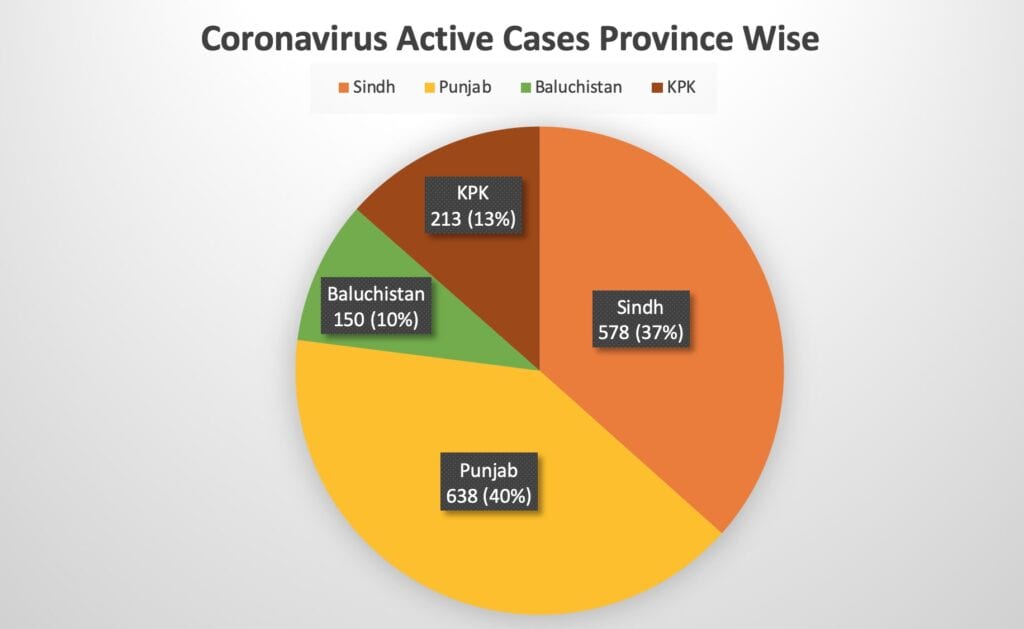 Federal Government takes action

Although the Coronavirus had officially hit Pakistan in late February, the Federal Government did not take any serious action until 13th March. In a meeting with the National Security Council, the Prime Minister declared that all schools and universities would remain closed until 5th April. In response to this, some universities and even schools started conducting online classes instead of bringing a complete halt to academic progress. The workers and faculty of educational institutes, however, were to continue with their daily chores. On the same day, President Arif Alvi recommended the public to start practicing social distancing and take other precautionary actions in a tweet.
On 21st March, they were screening for domestic travelers begun at Karachi Airport while all international flights got suspended for two weeks onwards from 21st March. Also, all land borders got closed from 16th March.
Next, the Prime Minister approved an economic relief package of Rs. 1.2 trillion and several economic reliefs were given to the public. For example, petroleum prices got reduced, and electricity and gas bills got waived off with certain terms. A package of 100 billion rupees was allocated to small-industries, and the agriculture sector and loan interest payments for exporters were deferred temporarily.
On 27th March 2020, the PM also initiated the formation of a youth force known as Corona Relief Tigers, who would help to fight against the spread of COVID-19 nationwide. After witnessing all these measures, Dr. Palitha Gunarathma Mahipala also commented that Pakistan's taking the best measures against Coronavirus.