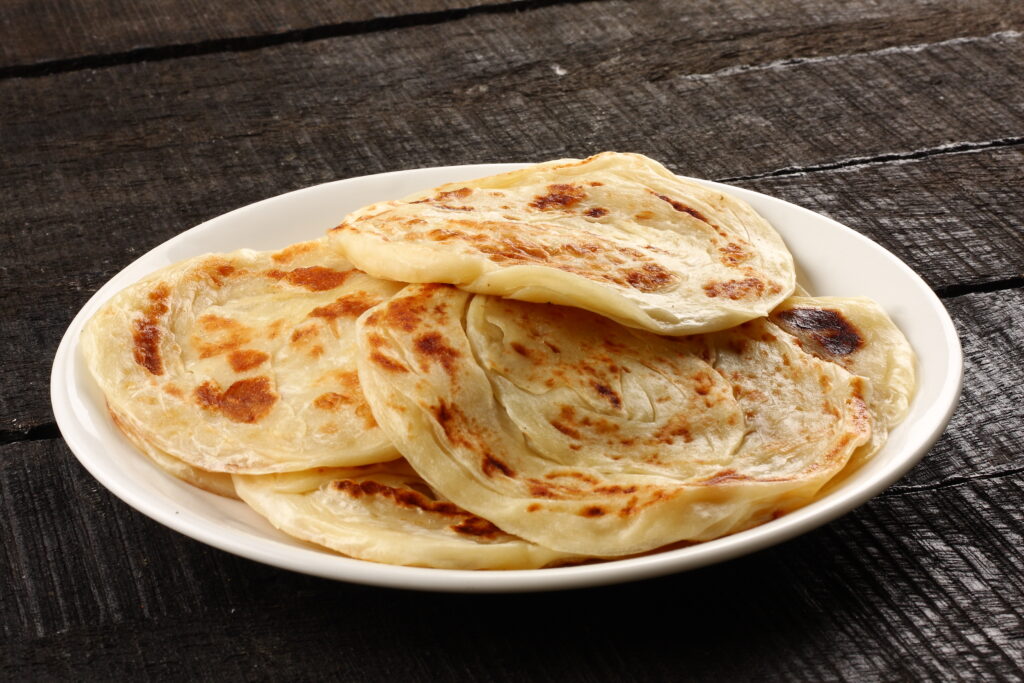 Latest Pakistani Paratha Trends 2019
Waking early in the morning to the mouth-watering aroma of crispy and warm parathas is an exhilarating experience that we all Pakistanis love to cherish. Whether it be a child, adult or, an old, warm chai paratha is the most favorite breakfast type of every Pakistani household. Perhaps, the tenderness of the flour along with the refreshing sensation of tea is the primary driving force of every Pakistani individual! Considering Pakistani love for this particular tasty meal, the experts have inspired this year with various innovative ideas. Let's dig in and unravel what Pakistani paratha chai miracles 2019 withhold for us!
Parathas; Some nutritional facts!
Many of us often hear; a paratha a day, keeps the slim figure miles away. And the very saying keeps us -the blessed natives- offed from a treat, the aroma, and taste of which, brings even the overseas tourists straight to traditional chai-paratha dhabbas.
Let me tell you, a surprising and fortunate truth; the saying is just a myth! Similar to a Pakistani roti, the Pakistani paratha is an excellent source of proteins and fiber. One regular-sized plain paratha provides 9.6 grams of dietary fiber and 6.36 grams of protein. It is also cholesterol-free and will certainly never wreak havoc on your weight-loss program, especially when cooked in ghee.
This unleavened cultural bread of Pakistan also contains 45.36 grams of carbohydrates and 13.20 grams of Fats. Well stay calm, you need not panic, everything's still under control. Just because the mathematical figures appear bigger and overwhelming, do not let them dominate your love for the crispy parathas. These carbs and fats are not harmful ones. They quickly burn as you carry out with your routine involving a sufficient amount of physical work or let's say one hour walk. Not a big deal, is it?
Furthermore, the recent innovations to the wheat paratha's have amplified its nutritional value. For example, the addition of chopped spinach while kneading the paratha dough increases its fiber, and the stuffing of anda (egg) paratha adds proteins. Let's have a look at some paratha recipes with some new twist, that took the nation by storm.
Paratha Variations
Although Pakistanis have been experimenting with homemade paratha types for a long time, it is in 2019 that we can witness a whole new taste experience. The experts have vigilantly brought together different ingredients and cooking methods to create dynamic paratha variations that suit taste buds of all ages!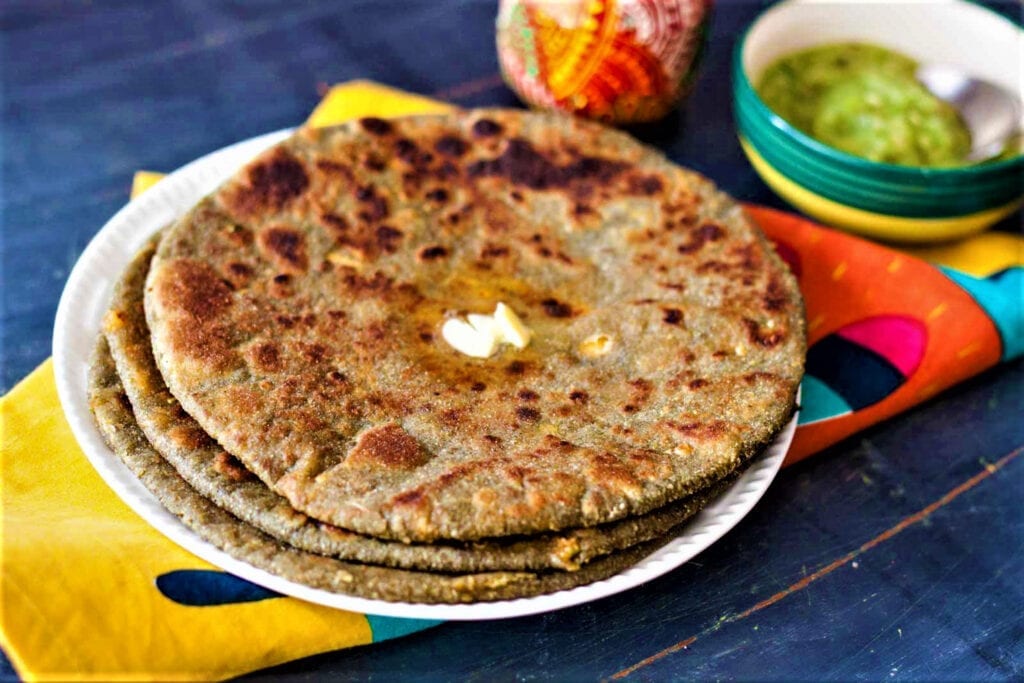 1. Aloo Paratha
Aloo (Potato) – in all its glory, is an evergreen vegetable. An underground tuber that brought forward the best delights of all times (Let's not forget our munch-crunch fries). The fusion of the heavenly whole-meal flatbread and this energy-rich vegetable produced an iconic blend ages ago. Initially, people stuffed the parathas with plain mash potato, but in recent times, we have seen the delicious aloo paratha stuffed with spicy potato curry's. When the paratha gets shallow-fried with a curry stuffing, the liquid part dries out, leaving soft, warm potatoes inside the paratha layers, retaining its original spices and flavors. Some people prefer using sweet potato stuffing as well.
2. Lachha Paratha
With its spirally and crunchy structure, the lachha paratha has always been the pride of Pakistan. The lachedar paratha is a cherished meal that has expanded its influence to India, Bangladesh, and other countries too.  Alluring Pakistani men to chai dhabbas, lachha paratha involves a unique technique that results in a multi-layered flatbread. The intriguing layers make eating a lachha paratha into a thrilling adventure! Although to make this delicious meal, all you need to have are flour, salt, and clarified butter, but you also use eggs to spice it up.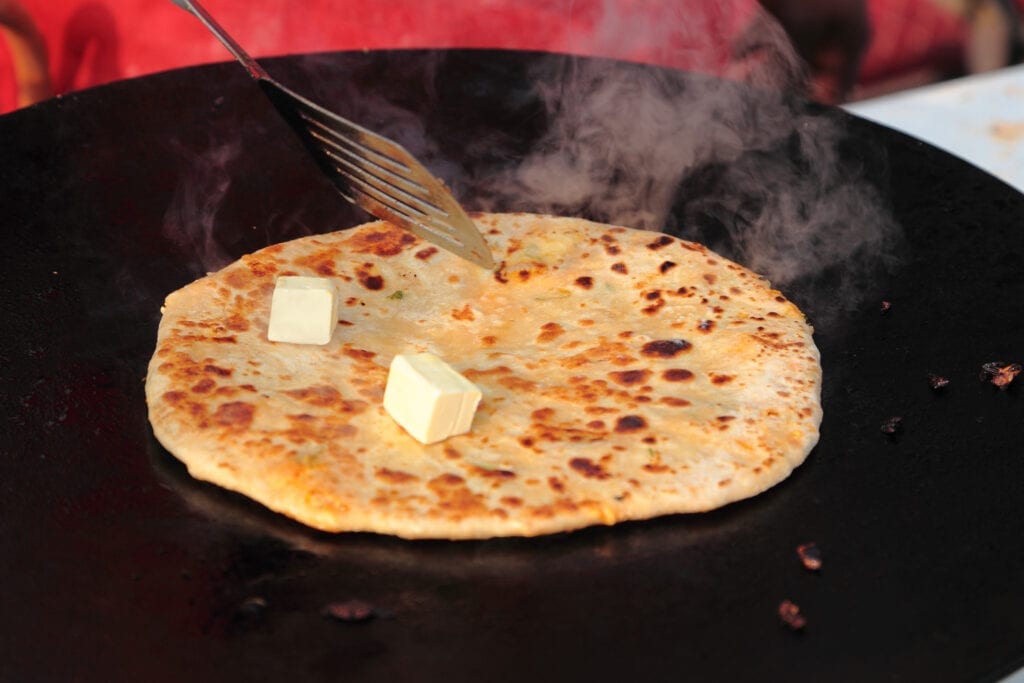 3. Cheese Paratha
The cheese paratha recipe is gaining massive popularity with its fusing food chemistry of western and eastern flavors. Most of the elite restaurants and food brand stores have introduced the meal in the breakfast menu. However, local stores have not yet fully endorsed it. It will still take time before traditional chai paratha dhabbas also start serving delicious cheese parathas apart from other variations, like pori paratha.
When you bite into the ordinary-looking paratha to find bulks of melted cheese delighting your taste buds, trust me, the experience is indeed an unexplainable one.
Try making some of these tasty cheese parathas on Sunday mornings when the whole family comes together. Or, you can even cook mini-sized cheese parathas for your child's lunchbox.
4. Pizza Paratha
Originating from the Central and Southern parts of Italy, and later developed in Naples, Pizza comprises of a flat round base topped with cheese, sauces, tomato, capsicum, meat, etc. The Italian dish has evolved substantially over the years, and now, it is amongst the world's most eaten foods. Lately, some genius minds experimented with the incorporation of two most savored food items in Pakistan; Pizza and paratha. The fusion of western flavor in our desi ghee paratha gave birth to a hybrid, which is now one of the most trending parathas of 2019. It tastes best enjoyed with chili ketchup or Nando's peri-peri sauce.
5. Nutella Paratha
For decades now, the cheeni paratha has been a loyal companion of tea at dhabbas and home. Perhaps, the sweetness of this desi innovation is what inspired the creation of Nutella paratha. The chocolate-filled flatbread is an easy paratha, both in terms of cooking and eating. It follows the same recipe as that of cheeni paratha and only serves as a replacement of the original stuffing. The Nutella paratha is available at a nominal price all over Pakistan.
Consolusion
If you are a food enthusiast, searching for ways to make regular Pakistani paratha more exciting and enjoyable, then do try out the above variations. Whether it be aloo, lachha, cheese, pizza, or Nutella paratha, each one is unique and incomparable in their way. So, amaze your beloved ones or guests by serving hot crispy parathas with sauces and tea!