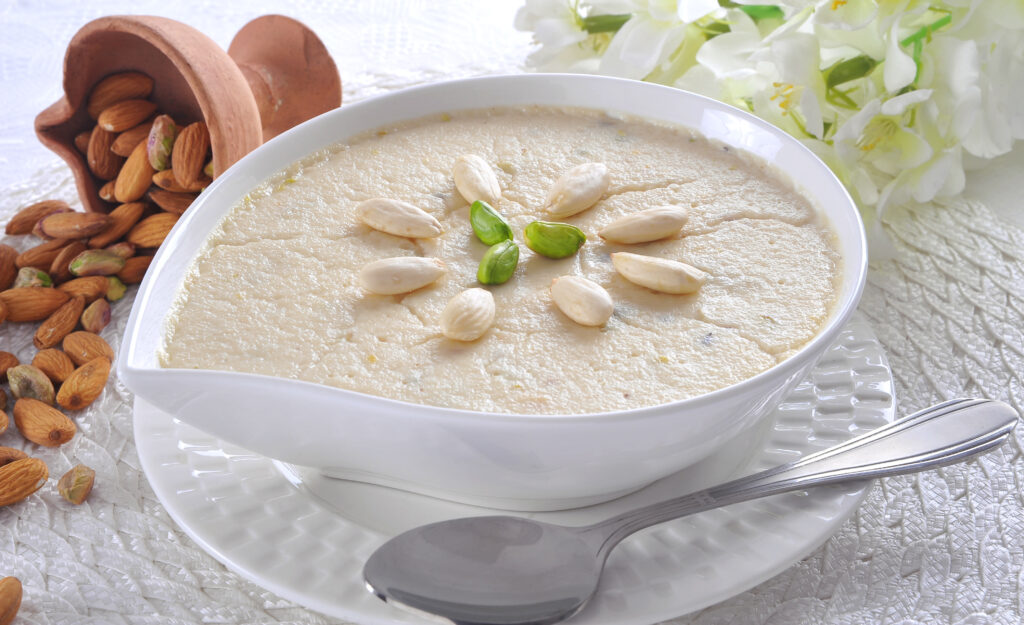 Kheer – An ancient dessert of Pakistan
A traditional Pakistani delicacy-Kheer-has always remained an all-time favorite. The masses in Pakistan cherish savoring Matkas of chilled Kheer regardless of the time, day, and event. Surely, you will find impatient Pakistanis trying to help themselves to heaps of Kheer at local weddings and events. However, you can even find crowds upon crowds waiting in long queues at a Kheer shop all day long. One Special Ingredient, Sugar, and Milk-let's dive into details and explore this magical blend!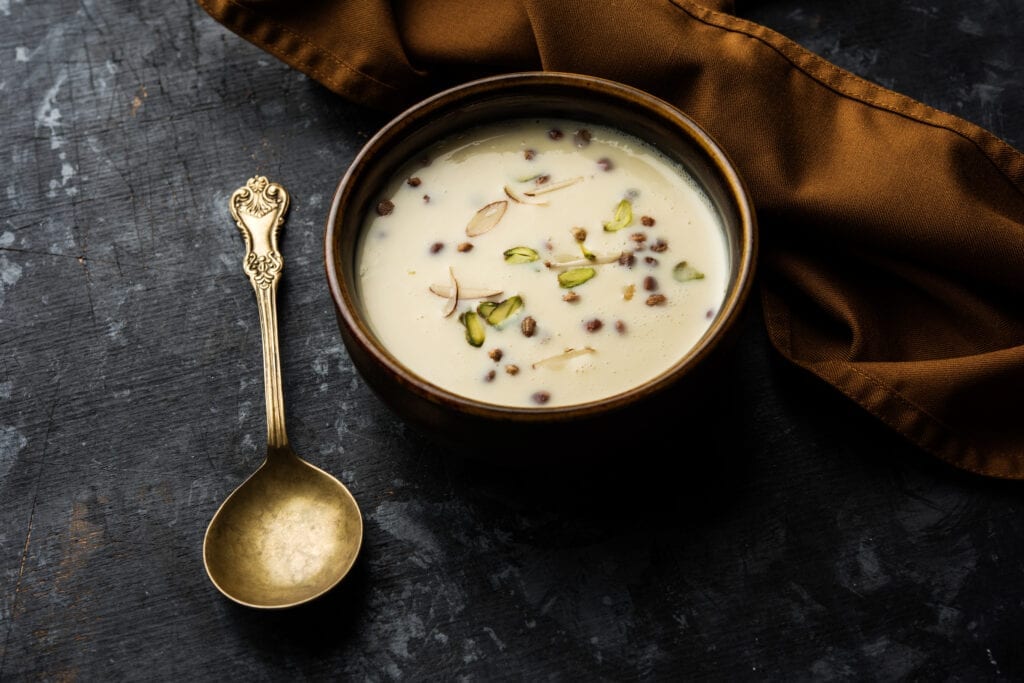 The Milky Truth
Originating in the kitchens of the Muslims of Sub-continent, Kheer happens to a very ancient Dessert. The very first bowl of this popular South Asian dessert was prepared from rice, ghee, milk, and sugar, which had a very heavy and creamy texture. Hence, as the dish eventually established firm roots in other cultures prevailing in the subcontinent, and gained global popularity, the term Kheer became almost synonymous with rice pudding.
But that's not just about it. It is said that Kheer is perhaps, the subcontinental name for a sweetened milky pudding. Persians were already acquainted with this delight long before it appeared in the kitchens of Muslims. The Persian version is known as Sheer Birinj, which is served cold and with honey or jam. Afghani also came up with a similar dish known as Shohla-e-Zard which remains incomplete without saffron, rose water, kewra, cinnamon, and all sorts of dry fruits.
Even the Chinese formulated a dish that can be called a distant relative of our very own Kheer. They named their fruit and glutinous rice blend as Eight Jewel Rice Pudding. On the other hand, the European Tart of Rysse is the fancy, baked version of our Desi Kheer, and it is cooked with nutmeg and egg.
Regardless of all that history has to say, I believe, our Kheer is an absolutely original dish. Its recipe might share common ingredients with the different versions mentioned above, but the method and emotion with which it is cooked by us, brings forth a unique flavor, indeed. To explain myself further, allow me to present the sweetest, appetizing, and flavorful warm blends of this globally popular delicacy.
1. Rice Kheer    
As mentioned above, Rice Kheer happens to be the most basic version of Kheer. One can easily cook this rich, sugary dish by gently mixing rice, milk, sugar, and ghee on a low flame. For the best taste, it is preferable to use the high-quality rice variant such as Basmati rice.  You can even add nuts while cooking or garnish the Kheer with a finely chopped dry fruit mix. The end-product has a thick, creamy, and grainy texture. Hence, people enjoy this variant with Puri (unleavened deep-fried bread).
2. Feerni (Phirni)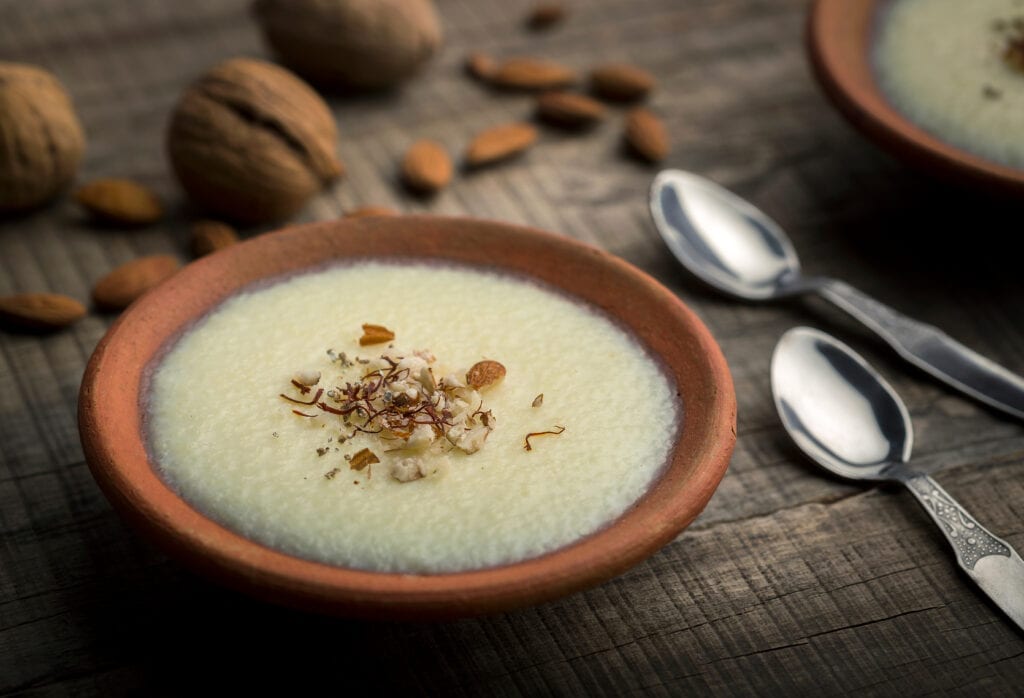 Often served in small earthen pots, Feerni (or Phirni), is more or less the same as Rice Kheer. The thinner consistency of Feerni sets it apart from the creamy Rice Kheer. Perhaps, we can say that this milk-based sweet dish was the very first variant of the basic dish.
When garnished with nuts and raisins, this finely cooked sweet, milky blend possesses high nutritional value. It provides Vitamin A, Vitamin B-6, Calcium, Iron, and several other minerals in abundant amounts. However, people suffering from diabetes and obesity should refrain from excessive consumption. That's because, being a sweet dish, it also provides high amounts of sugars and fats.
3. Paneer Kheer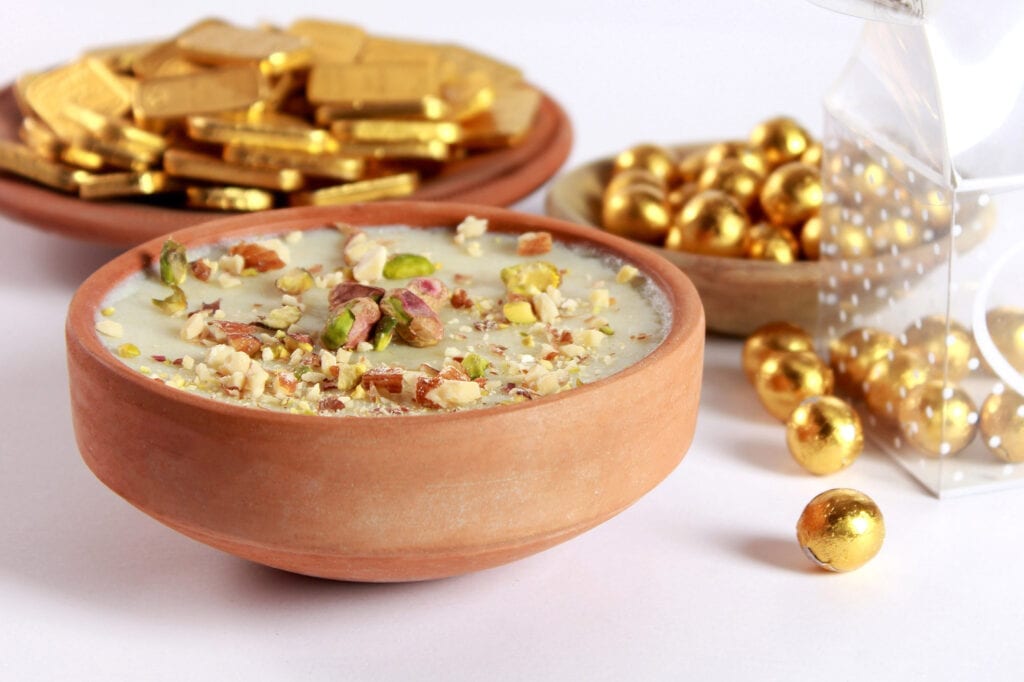 A sweet pudding made from Paneer? The thought might startle you considering that Paneer often, gets associated with spicy flavors. However, the Paneer Kheer has gained immense popularity amongst Pakistani locals. The chilled, milky, sugary, and mildly-textured Paneer Kheer garnished with a few chopped nuts tastes truly remarkable.
4. Vermicelli Kheer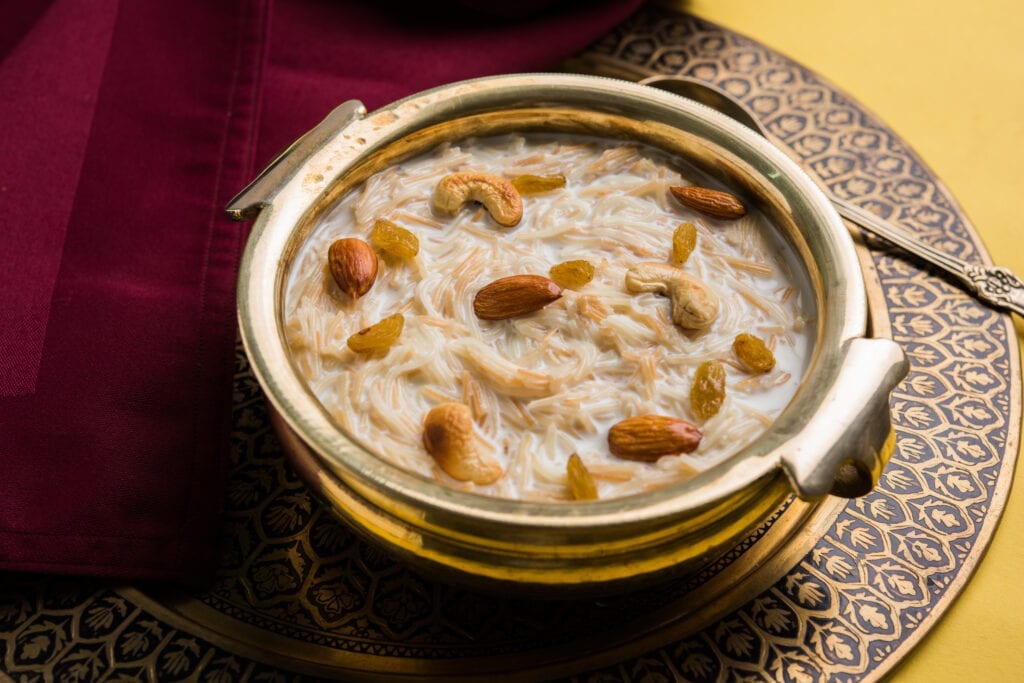 Better known as the Meetha of Meethi Eid, Vermicelli Kheer is one of most favorite variants of Kheer amongst Pakistanis. The combination of long Siwayian strands, milk, saffron, and chopped almonds and pistachios produces a blend like none other. This aromatic dish has not only won the hearts of Pakistani but is also very popular amongst Indians.
5. Lauki Kheer  
Possessing great medicinal value, the Lauki Kheer or Dudhi Kheer is a popular type amongst fitness enthusiasts as well as patients. The recipe changes the main ingredient of rice to Lauki (Bottle Gourd), otherwise follows the same cooking pattern as in Rice Kheer. The dish is particularly low in fats, and the addition of cardamom further enhances the health benefits. The Lauki Kheer is usually eaten as a winter dish in Pakistan.
Conclusion
When the sweet, mouth-watering aroma of Kheer rises from the pot early in the morning to be served with steaming Pooris or simply as an after-meal dessert, one feeling grasps the hold of every individual in the vicinity; purest of pleasures.
Pakistani love for various types of Kheer will always remain unexplainable and imperishable. We are truest of Foodies who cherish their cultural cuisines and dishes to its fullest!