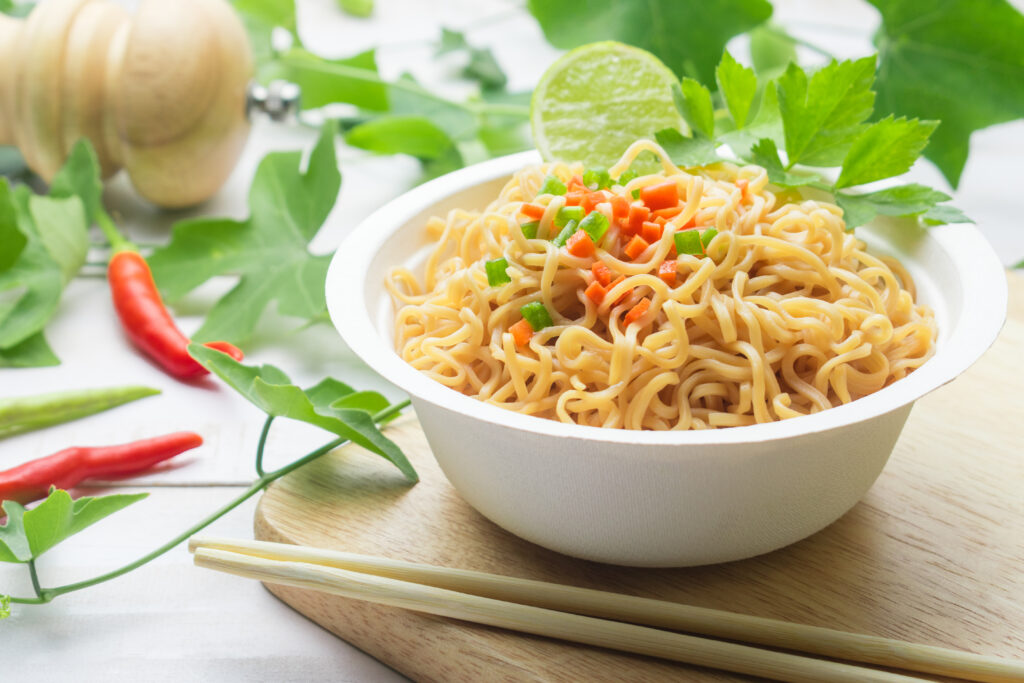 Instant Noodles – Maggi or Knorr?
When untimely hunger pings one in Pakistan, the most accessible and easy recipe is a bowl of instant noodles. The noodle soup, coupled with vegetables or eggs, makes the snack unexplainably delicious and fulfilling. However, when one goes shopping for some instant noodle packs, the rows upon rows of Maggi and Knorr makes the decision extremely difficult. The presence of these two tycoons in the Pakistani market has left the population indecisive. Which brand to trust? Which can offer us the best taste? The array of questions stretches a long way, but don't worry. If you too feel torn between both, then here is a comprehensive comparison of the MaggiVsKnorr!
Taste
To those who savor noodles one in a blue moon, know that this part of the analysis is going to be a bit difficult for you. And those, who are best friends with this two-minute nutritious delight, take no offense, for taste is only a matter of opinions!
Maggi offers a range of its easy-to-prepare noodles in Chatpatta and chicken flavors, which are Knorr's basic flavors only. Knorr has gone the extra mile in satisfying the diverse Pakistani taste buds by offering six additional flavors. These include:
Cheese Patakha
Achari Masti
Lahori Chicken
Sour Cream & Onion
Pepper Chicken
Lemon Twist
Hence, you can enjoy a unique flavor every day! But a noteworthy point about the limited seasoning of Nestle Maggi is that these are dense and rich. Although the size of the seasoning packet is more or less similar to that of Knorr noodles, it flavors the plain noodles far more effectively. The even spreading of the flavor depends on how efficiently you stir, but it is the manufacturer's job to ensure that the noodles absorb appropriately. Such that, each bite brings a rich, wholesome taste. In this case, Maggi wins.
Coming to consumer reviews, some people have raised concerns regarding the plastic taste of Knorr noodles. Even though Maggi hasn't scored a 10/10 in that regard, the company hasn't faced rants from noodle-fans as of yet. To be rational, that only because Maggi isn't as readily available in local markets as Knorr. Summing it up, Knorr wins the taste game!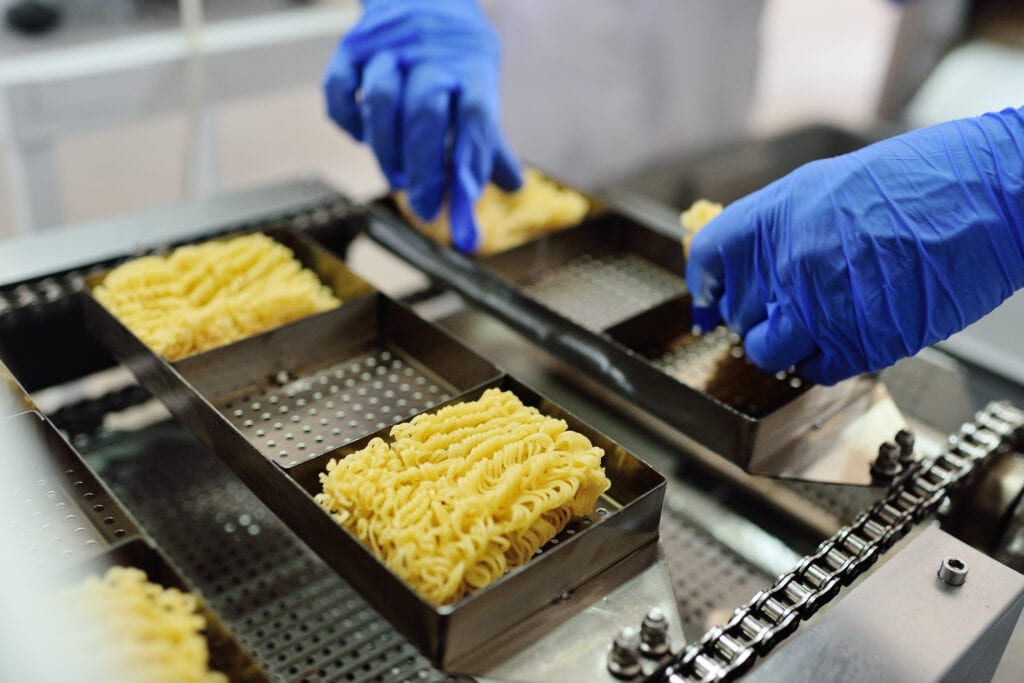 Nutrition Profile
Apart from a desirable taste, any food item that you consume should have a good nutritional profile. There are seven essential nutrients that your meal must contain, including carbohydrates, protein, fiber, fats, minerals, vitamins, and water. So, let us evaluate the nutritional profile of Maggi and Knorr under the light of these nutrients.
Maggi Noodles

Knorr Noodles

Calories: 325




Total Fat: 23g




Cholesterol: 0mg




Sodium: 890mg




Potassium: 0mg




Total Carbohydrates: 44g




Protein:7g




Calcium: 10%




Iron: 2%

 

Calories: 301




Total Fat: 13.2g




Cholesterol: 0mg




Sodium: 1535g




Potassium: 0mg




Total Carbohydrates: 32.7g




Protein: 7.5g




Calcium: 0%




Iron

:

0%
*This nutritional table is in correspondence to the Masala and Chatpatta flavors. (1) (2)
The Maggi and Knorr noodles seem to compete with each other, according to these stats. Calories refer to the energy obtained by the food item, and in energy provision, Maggi beats Knorr by 24 more calories. However, the large amounts of fats overcome that temporary victory. If you are a regular consumer of Maggi noodles, then you are likely to end up with more undesirable fats than required!
Further on, it's good to see that both have 0mg cholesterol, which means lesser risks of heart-related diseases. Sodium refers to the number of salts in the noodles, and while it is essential for taste, the presence of large amounts can be detrimental to health. Hence, the relatively high sodium content in Knorr is overwhelming. Also, it is very startling to see that Knorr has no minerals in comparison to 10% calcium and 2% Iron of Maggi. The carbohydrate level of Maggi is also greater than that of Knorr. However, the slightly larger amount of protein in Knorr gives it a meager victory over Maggi.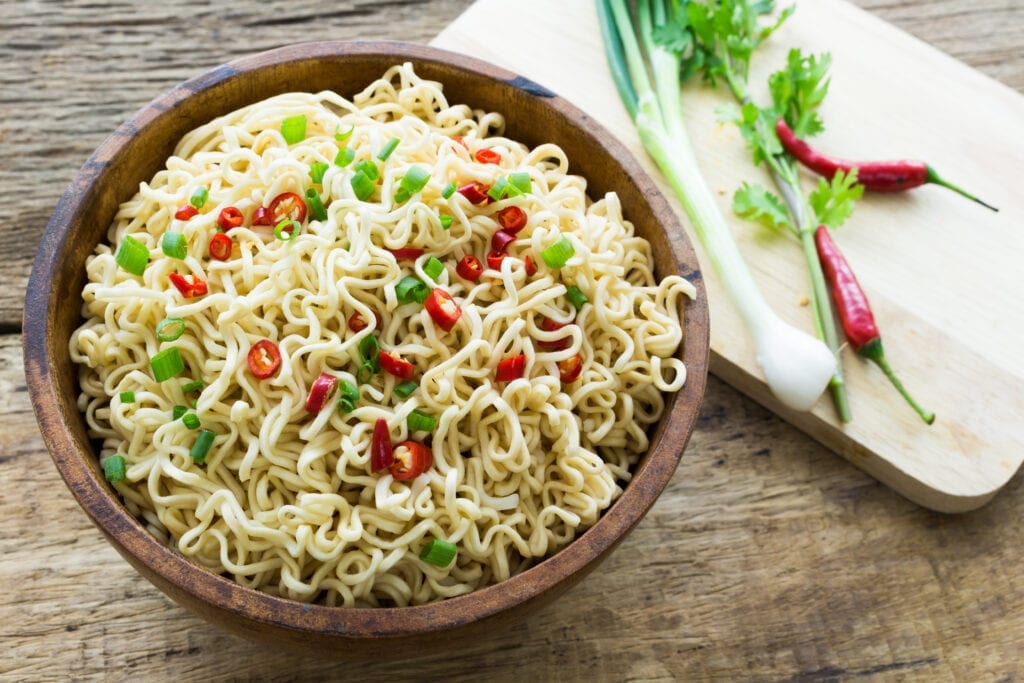 Packaging & Reputation
When Maggi first got introduced in 1992, it was so popular that it held about 90% share of the entire noodle-market. However, with Knorr's introduction in 1993, the brand faced tough competition. Not only because Knorr's marketing strategies were far better, but also because Knorr offered more flavors.
According to a study, consumers usually opt for visually pleasing and rather convenient products than a product with hidden benefits (such as nutrition!). For that very reason, quite too soon, Knorr took held a 55% share of the instant noodles market in Pakistan. Although Maggi offers safer packaging with two laminate layers, conforming to international food standards, Knorr still won the audience's attention. That's because the brand offers catchy, convenient, and colorful packaging as compared to Maggi.
Even more, Maggi faced a major downfall when many claimed that the noodles were unsafe and hazardous. There was a time when it even got banned in Pakistan.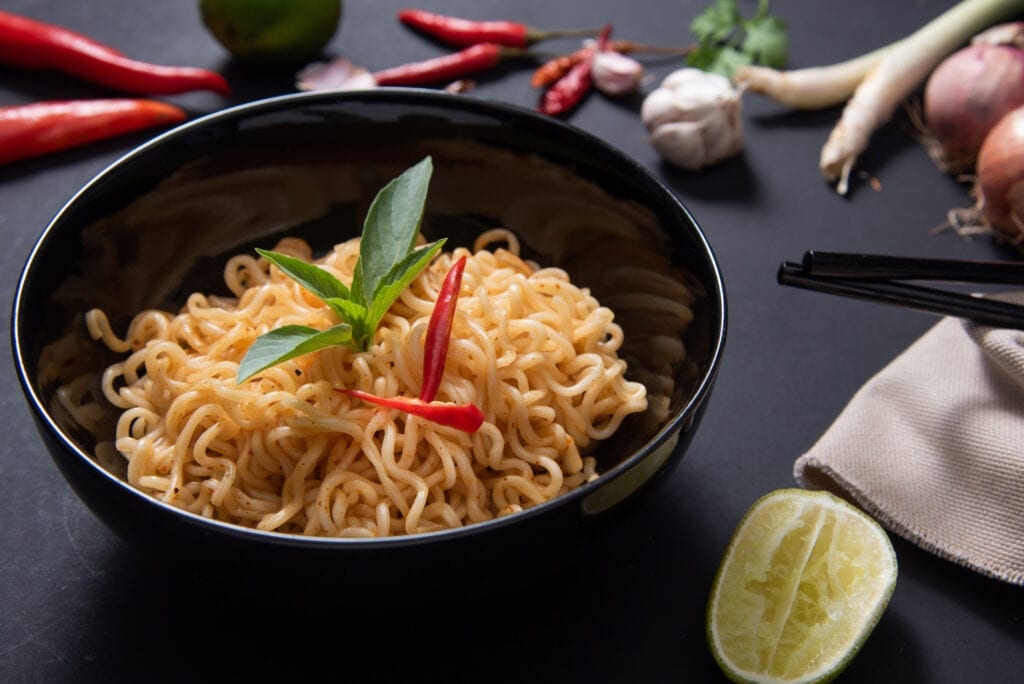 Verdict
Now that we have analyzed taste, nutrition, packaging, and reputation, Knorr appears to win a clear victory over Maggi. Although Maggi has more nutritional value, the limited flavors, non-pleasing packaging, and declining reputation have reduced its share in the noodle market significantly. So, here is our victor; Knorr Iska Magic Hee Aur!