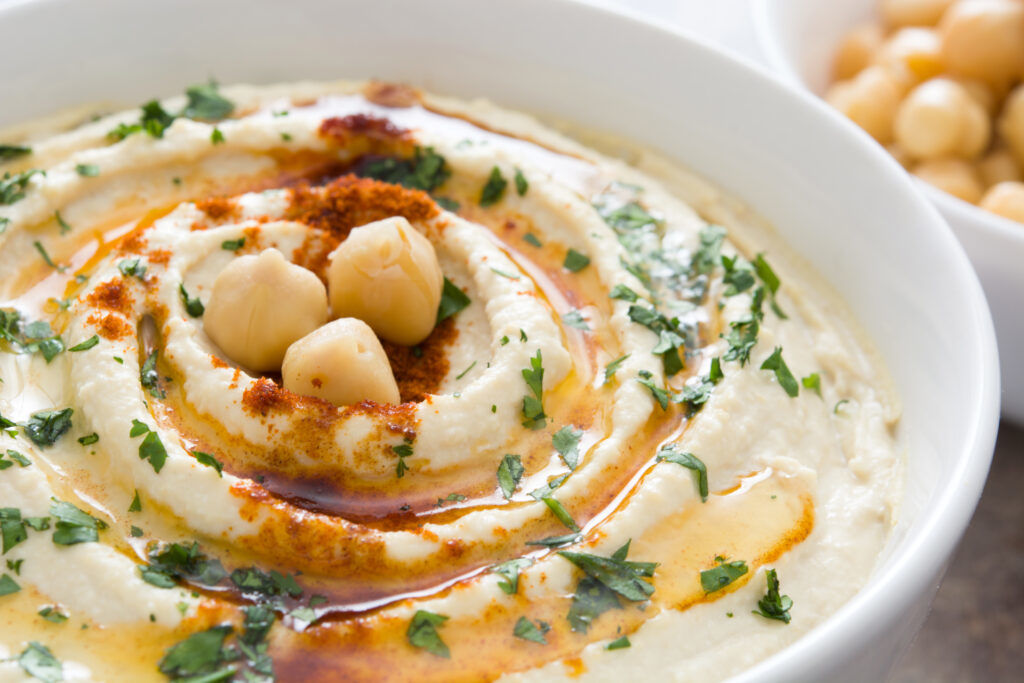 Hummus and It's Variations
Hummus is a perfect mouth-watering blend of boiled chickpeas, water, salt, and of course, Tahini. A rich, creamy dish – oh wait, I meant dip – which one can not just resist. I believe there's not a better dish that one could make from the often-boring chickpeas. But here's an even better piece of information: There are types of this heavenly goodness. Yes, that's true! Our very favorite-hummus has multiple recipes, each of which brings forth a unique, irresistible, and augmented-flavor of this rich, tangy dip! And here in this blog, you'll find everything you need to know about hummus variations!
Origin of Hummus 
The origin of Hummus is a very debatable topic, considering that many countries appear to claim the game. We know that the dish is popular amongst the Arabs, Greeks, and almost the entire Middle East. However, this significant popularity had lead to every other region claiming the origination of the dish. But, what do the history and artifacts tell us?
Well, chickpeas have grown in bulk amounts throughout the Middle East and many other parts, from centuries. Thus, the fact accounts for considerable usage of chickpeas in dishes. However, the earliest recipe resembling the Hummus traces its roots back into 13th century Egypt. Cookbooks, found in Cairo, exhibit recipes of pureed chickpeas along with tahini or vinegar. In these recipes, the chefs rolled out the resultant chickpea puree and let it sot overnight before serving. Hence, the texture was slightly different from the present-day Hummus. Later, several historical facts show that Arabs had strong trade relations with Greeks and other regions. Thus, the chance of dishes took place, and Hummus became popular in different cuisines.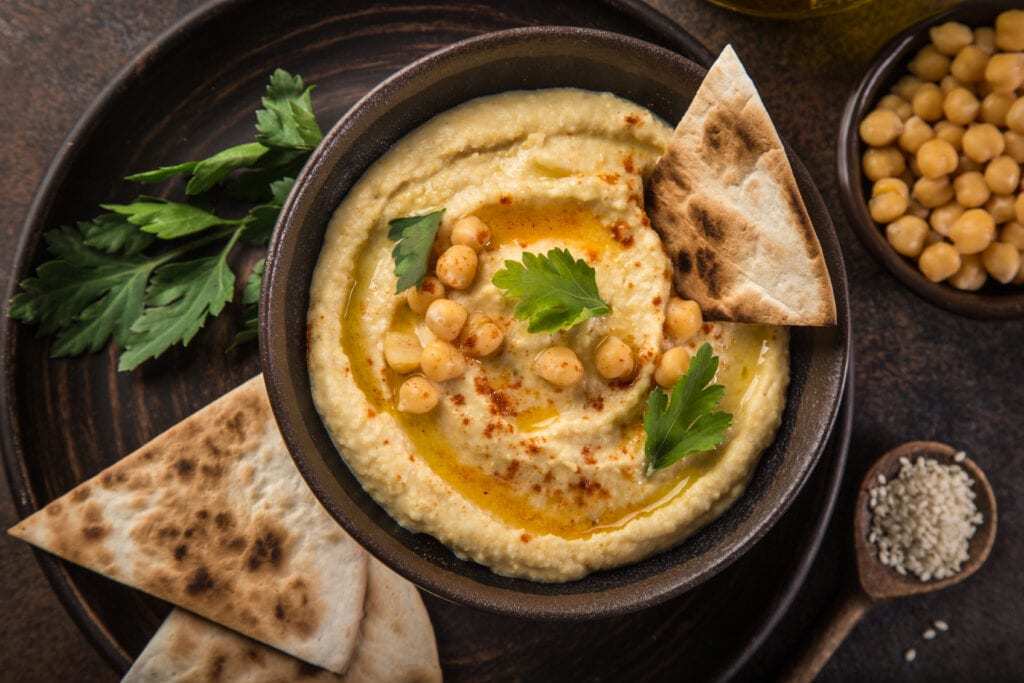 How to make Hummus?
With hundreds of millions of chefs in this world, you are likely to find each Hummus recipe slightly different from the rest. Certainly, despite how promising each one looks, you can not try each to discover the most suitable one. While an expert might navigate through this maze of recipes, a beginner can feel immensely confused. Hence, I have searched for you and compiled an idealistic recipe for plain Hummus.
Tools & Ingredients:
For this recipe, you will require a food processor, a spatula, and a bowl. Also, you will need a can of chickpeas (15oz), tahini (2-3 tbsp.), ground coriander (1/2 tsp), cumin (1/2 tsp), salt, and lime.
Method:
Firstly, take all the ingredients and put them in a food processor, except for the chickpeas. Blend the ingredients in the food for about one-two minutes. Then, add the chickpeas along with 1/4th of the canned chickpea water. Blend for another minute. Continue blending with intervals until you achieve the desired consistency. Add chickpea water as per requirement.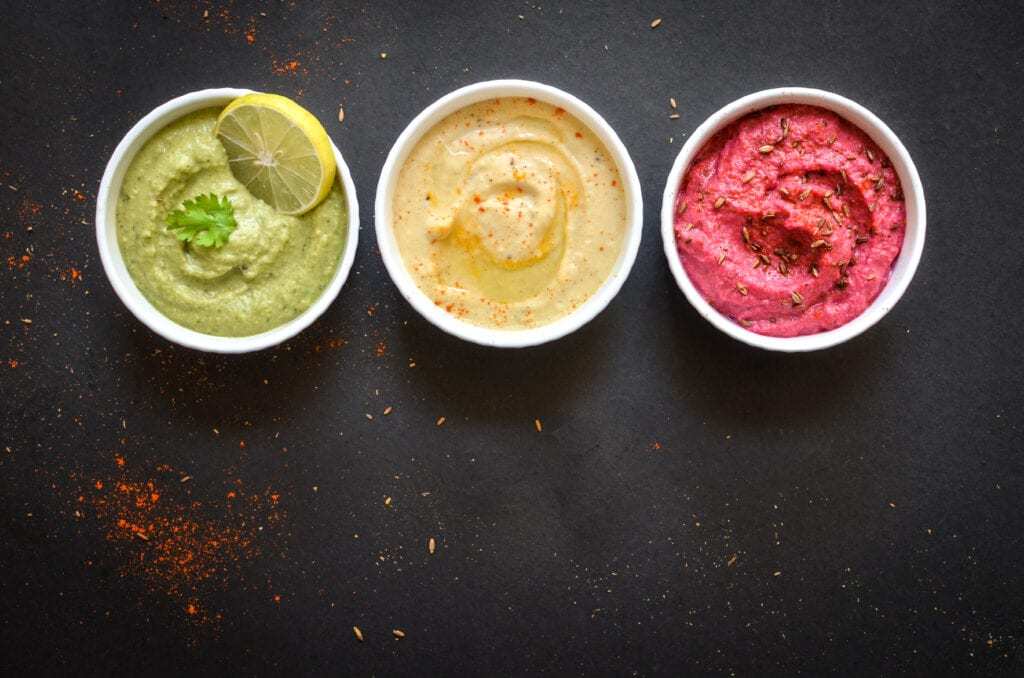 Hummus Variations
Now, that we have learned about What is Hummus, let's discover its variants. With creative minds intensively working, we have new flavors of Hummus almost every other day. Here are some of our favorites!
Creamy and Chocolatey, this new flavor has certainly won the hearts of millions. Unlike the regular Hummus, the chocolate type has a meager hint of chickpeas. Rather, it tastes more like chocolate brownie batter.
The preparation of this delight does not involve the traditional coriander and tahini. Instead, it comprises of chickpeas, maple syrup, cocoa powder, chocolate chips, vanilla extract, cinnamon, and a little salt. Garnish the chocolate hummus with chocolate chips and serve with pretzels.
Red pepper Hummus is perhaps, the spiciest version of all. The unique ingredient of this variation is none other than roasted red peppers. This gluten-free dish cum dip happens to be rich in fats and proteins. Thus, even as a snack, it is quite fulfilling. Like sweet potato hummus, it possesses a vibrant, orange color. It tastes best when served with veggies.
In only ten minutes, you can prepare yet another incredibly orange and scrumptious version of Hummus. This vegan dip involves the use of pumpkin puree, which brings a mildly sweet taste. You can serve it at breakfast or as a side dish at lunch.
Combining the goodness of sweet potatoes, chipotle peppers, adobo sauce, and usual Hummus ingredients, Sweet Potato Hummus offers quite a unique flavor. It is an exciting combination of sweet and spicy and tastes incredibly well when served with tortilla bread. The lime topping ensures the tangy flavor of Hummus that forms its identity, remains undisturbed, in spite of the variation.
The mere addition of potatoes boosts the nutritional value of Hummus. About 1/12th of every batch provides 4 grams protein, 6 grams of fats, and lots of vitamins and minerals.