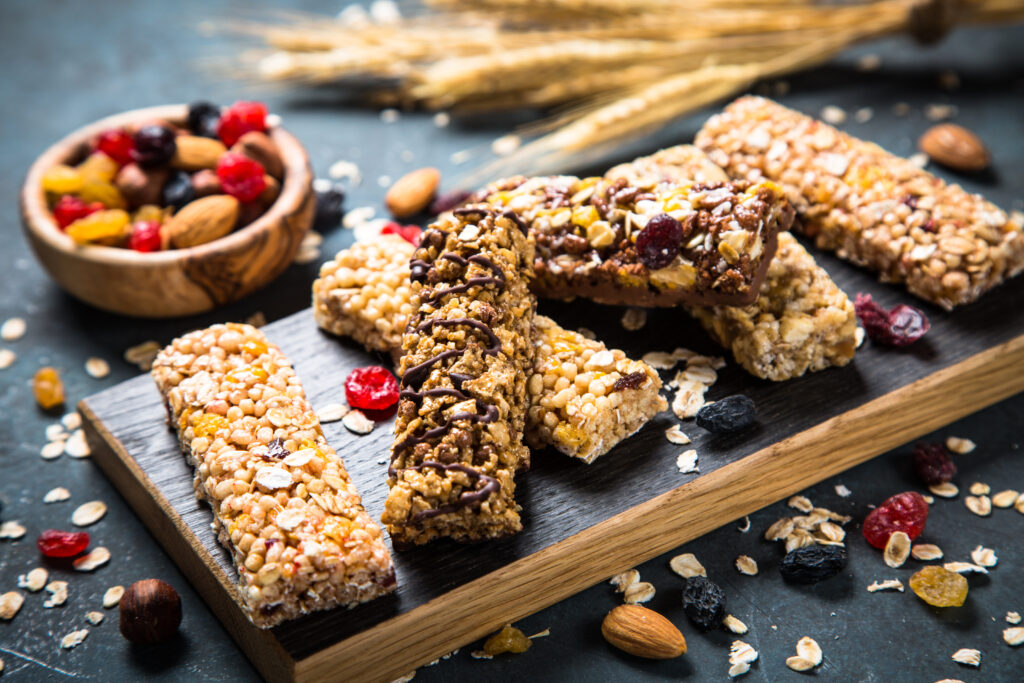 Granola Bar Trends in Pakistan
Nowadays, one can see mothers hoarding granola bars in the marketplace. For some reason, they have developed a belief that granola bars can address and solve all of the issues faced by their children. For some reason, they believe it's going to substitute for the lack of nutrients in their child's body.
And so, kids now seem to be munching on Granola bars in lunch breaks and breakfast and hometime. The Granola Bar trends in Pakistan seem to be only rising with such practices.
But how much reality is in the claim? Is it even worth all that you spend on it?
Let's unravel the truth today.
What is Granola Bars?
Precisely, Granola bars are baked and pressed version of Granola and honey or any other sweetening syrup. They are simplified snack-version of the traditional Granola.
Granola refers to nuts, rolled oats, puffed rice, honey, and other sweeteners like brown sugar. The mixture of these ingredients is baked and toasted until it becomes crisp and develops a golden-brown color. Its consistency resembles that of cereal, and so most people consume it along with other forms of cereal or with plain milk, yogurt, or honey. For flavor, people also add dry fruits, strawberries, bananas, dates, chocolates, and other similar stuff.
Since it is nutritious, people prefer devouring it at breakfast. Apart from that, hikers, campers, and people engaged in serious outdoor activities prefer carrying this foodstuff in comparison to others. That's because it's not only nutritious but also lightweight.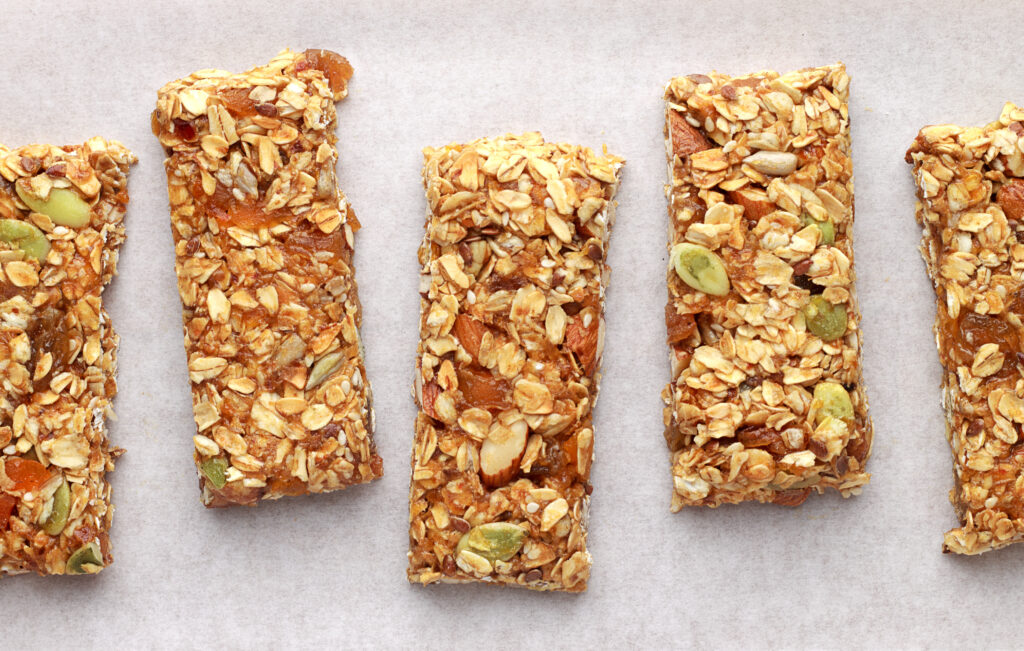 Types of Granola Bar Available in Pakistan
As mentioned earlier, granola and granola bars happen to be quite a trending snack in Pakistan. It's not only popular with mums and kids but also amongst fitness enthusiasts and trend-freaks.
So, naturally, with the propagation of trend, several brands sprung up, offering the best Granola in town. Note that we are not only talking about the local brands that came into existence but also the international brands that started exporting goods to Pakistan, thanks to the growth and increasing market.
To begin with, let's consider a few leading names:
Fitlicious: Unlike the majority, Fitlicious has adopted the strategy of commercial supplying of irresistible granola bars and other nutritious goods. Their granola products are available in most stores. Also, rolled oats, honey, and maple syrup are the major components of Granola bars.
Cravings by Erum Bhura: Cravings brings some of the most clumpy and satisfying Granola bars of all time. This nutritious Granola is rich in a combination of almonds, black raisins, cranberries, and walnuts. When paired with Erum Bhura's oil and sugar-free peanut butter, the Granola is surely beyond perfection!
Lady Marmalade: Well, Lady Marmalade brought a new twist to the taste of Granola with its Mocha Java Latte Crunch Coffee & Nutella Crunch. The brands are known for their unique flavors that do not crush the essence of Granola. The Granola itself is a delicate, balanced, and intricate mix of dried fruits and maple syrup.
The list certainly goes on and on. But that's about it for a quick reference and idea. Let us now get to a major concern, i.e., the truth of Granola.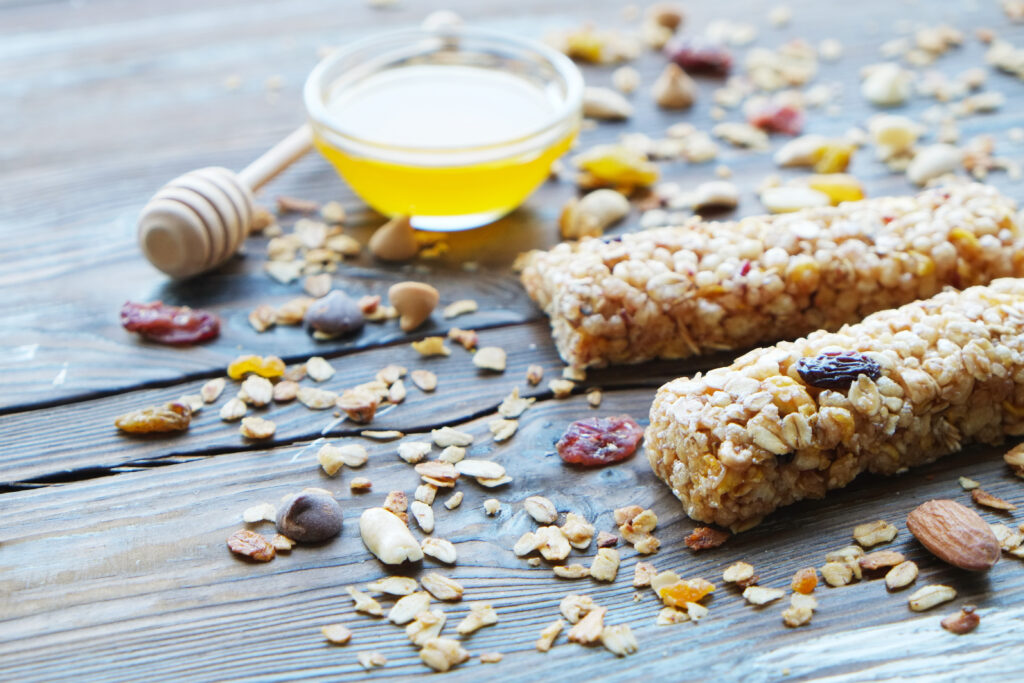 Are Granola Bars Healthy-Myth or Fact?
With lots of nuts and oats, the Granola Bars have a reputation for being a healthy snack. Health enthusiasts often purchase bulks of Granola Bars with monthly groceries, while parents think it as a healthy habit to slip a bar of Granola into their little one's lunchbox. But how far is this true? Are Granola Bars healthy, or is it only a myth?
According to research, the Granola Bars contain oats that can reduce bad cholesterol and risk of heart diseases. Also, as each bar is proportionate, it helps in weight management. One can easily stop themselves from overeating. Moreover, these are portable and budget-friendly. You can purchase or make a bulk quantity of Granola Bars at affordable rates.
It is undeniable that Granola Bars are of immense benefit, but only if made at home using organic ingredients. The highly-processed Granola Bars, available in the market, contain artificial sweeteners and other preservative materials that can have an undesirable impact on one's health.
You can easily make Granola Bars at home by combining 2-cups of oats, 1-cup of nuts, 1-cup of dates, ½ cup of nut butter, ¼ cup of honey, and chocolate chips/dried fruits. Add warm nut butter and honey to the mixture. Combine the ingredients well before spreading on a baking pan and refrigerating for at least 3-4hours. Take it out, slice into pieces, and enjoy.