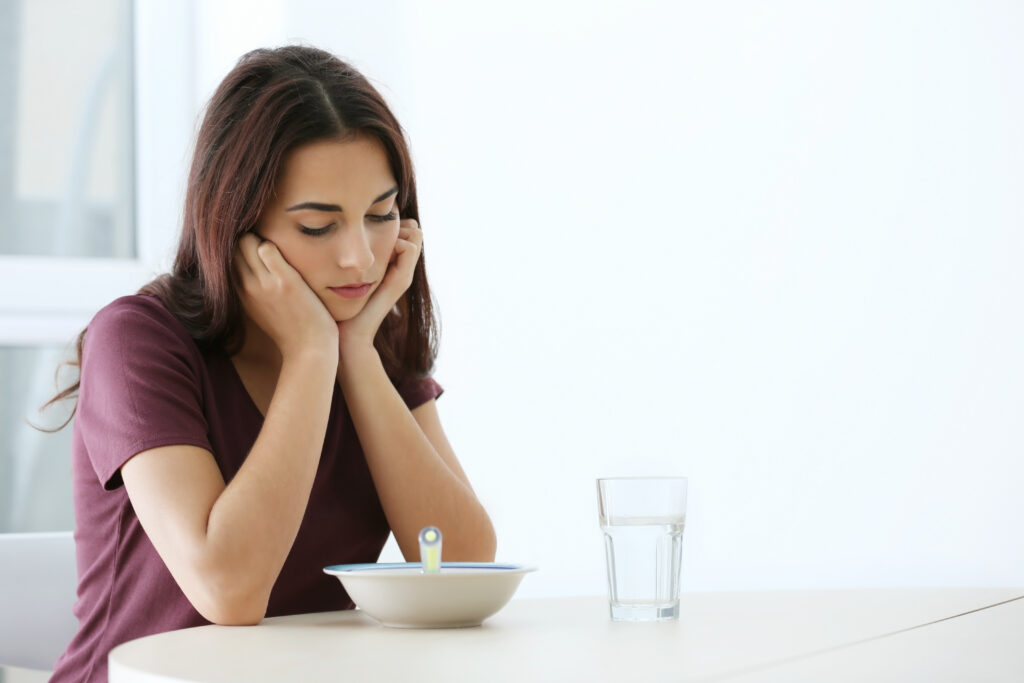 "Food and Depression" – What is the link?
"We keep hearing that there are so many problems today like depression and mental disease, but it is all because of food-there is no other reason!." ~ Urwa Hocane
"It is all about what you put in your body."~ Marwa Hocane
In early August, the Hocane sisters passed an insensitive statement concerning food to be the sole reason behind depression and mental illness in a morning show. Ever since then, social media has exploded with both criticism and support. In this storm of social media battle, the real question remains unanswered, does food is the mere reason behind depression and mental diseases? Well, let's unearth the link under the light of facts and figures.
The Applauding Stage
Tweets, comments, and posts regarding this inconsiderate statement certainly took the internet by storm, right after the incident. But the statistics still state that it is only a small portion of the 217, 598, 288 people residing in Pakistan that has chosen to openly talk about the prevailing mental health issues such as depression.
For better visualization of the situation, only 20 out of 2000 seats are occupied, before the stage where mental health issues get discussed. Under such circumstances, I would like to congratulate and appreciate the Hocane sisters for bringing (roughly estimating) 5 more participants in this, often neglected, hall of discussion. But simultaneously, I'd like to highlight that the statement wasn't fully justified. Further details regarding the truth behind the association between food and depression are in the next section of this blog.
So, is there any link?
Although food might not be the only existing cause behind depression and mental disease, it certainly does has a connection. According to a study The SMILES trial conducted in 2017, the researchers noticed a significant improvement in the depression of several individuals by the control of diet. In this 12-week experiment, the intake of the participants comprised mainly of nutritious food items, like fresh vegetables. Thus, claiming that food has no link with one's mental health may appear to be baseless.
Apart from food, some other factors also influence an individual's mental health. According to another study conducted in 2017, every person must include at least 2-3 hours of physical activity in their daily routine, either indoors or outdoors. Also, anybody should not compromise on 7-8hours of sleep. While the activity keeps the internal human system running smoothly, the sleep provides sufficient energy to do so.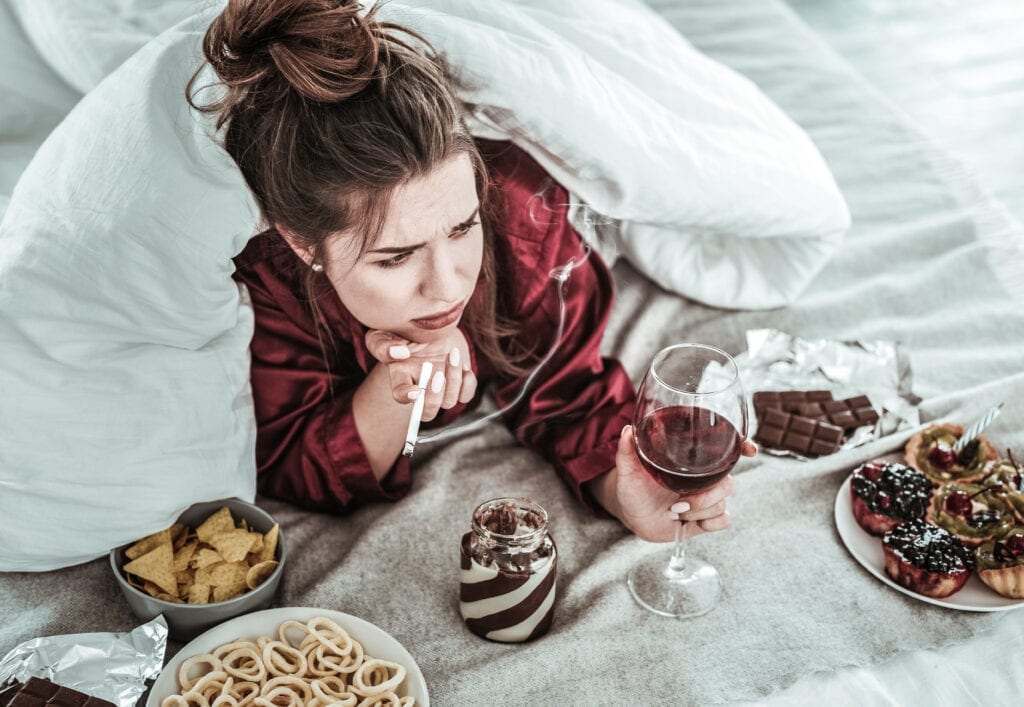 Red Alert for Depressing food
Alright, depression may not be wholly and solely due to food, but some times our diet has much to with our mental health. Irregular, inappropriate, or insufficient meals can propel our minds in a sad, gloomy, and directionless state.
Poor eating habits can lead to weight loss or weight gain, and eventually, become one of the many factors that happen to mess severely with the brain. For example, frequent and excessive consumption of sugary foods like chocolates and pastries can increase the risk of mood disorders. These include depression, bipolarity, cyclothymic disorders, etc.
For that very reason, you must be very careful and inspective of nutrients that a serving of your meal contains. Also, you should follow a proper routine of consuming meals. Long spells of disturbed eating routine can harm your brain and body.
Even more, to avoid feeling low or even severe depression, you must avoid too much of the following foodstuffs:
Chocolates
Energy drinks
Processed Oils
Alcohol
Coffee
Toast
Soy Sauce
Curing Capabilities
Food and depression have long been a concern for many researchers as well as activists. Primarily, it is a result of their efforts that we now have a list of some nutrients that have proven to better one's mental health.
Studies have concluded that intake of selenium and vitamin D may reduce anxiety as well as depression. Hence, nutritionists mainly suggest diet comprising of eggs, liver, fish, and whole grains, when people seek food to reduce anxiety and depression. Antioxidants remove bodily wastes, and their absence may trigger oxidative-stress to build up. Thus, food for depression should be rich in antioxidants like vitamins A, C, and E. 
Although zinc is particularly useful in perceiving taste, it also boosts the immune system and augments the efficiency of anti-depressants. Also, vitamin B (12 and 9) strengthen the nervous and cranial system. Serotonin is a hormone that encourages good feelings and emotions in us. As hormones evolve from proteins ( tryptophan in case of serotonin), a protein-rich diet may help enhance mental health.
Furthermore, excessive weight gain or loss may also trigger depression. For example, obese people are usually victims of depression and depreciated mental health.
Conclusion
It is a bitter reality that a majority of the Pakistani population waves away the important issue of food and depression. However, the only way to eradicate this ignorance is to educate and spread awareness. Try to change the approach of people around you by practicing a healthy food diet.