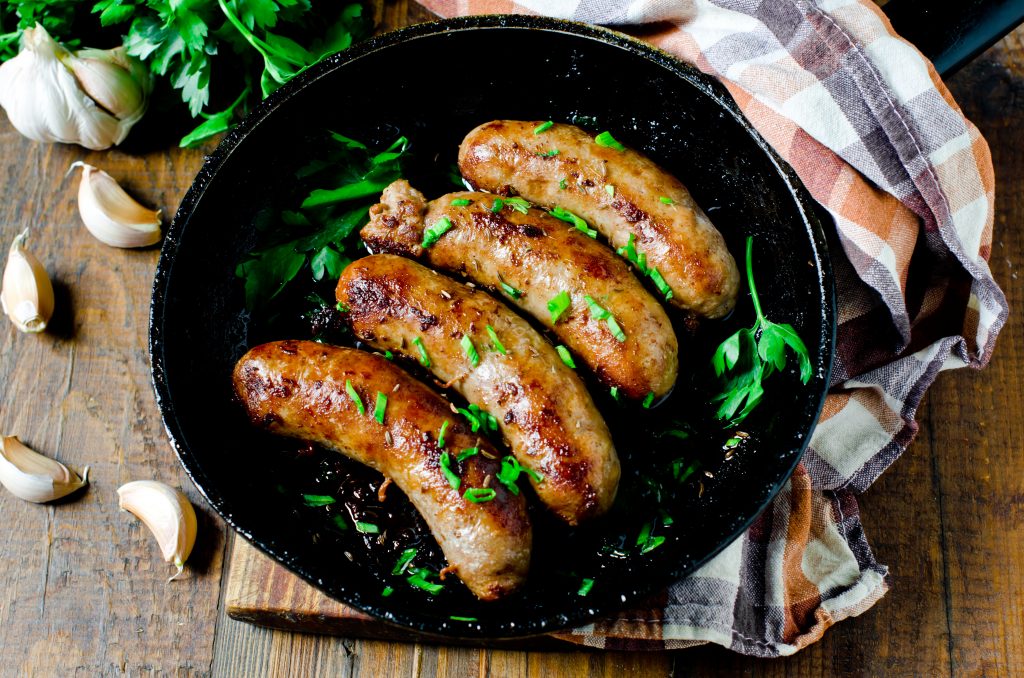 Everything You Must Know About Italian Sausage
Italian Cuisine is an adventurous roller-coaster ride that every food-passionate individual would love to try out. It is a collection of unique flavors and tastes in the form of exquisite dishes. Well, the Italian Sausage appears to be one of these amazing adventures.
Do you want to learn about Italian Sausage? Or, perhaps want to get hands-on the best Italian Sausage Recipes? In any case, read-ahead because all the essential information about these Italian wonders is present below!
What is the Italian Sausage?
As the name suggests, the Italian Sausage originates in Italy and is quite popular in its Cuisine. But, with this meager information, you can not even get closer to the particular Italian Sausage we are discussing here.
You see, a huge variety of sausages gets prepared in Italy. Although there exists only one Sausage called Italian Sausage, it is easy to get confused about whether you are referring to any other sausage prepared in Italy. Hence, in-depth knowledge of the item is mandatory.
The Italian Sausage also referred to as Salsiccia, is a pork sausage that gets seasoned with fennel. However, people use a lot of different seasonings and meat substitutes. Find out more below!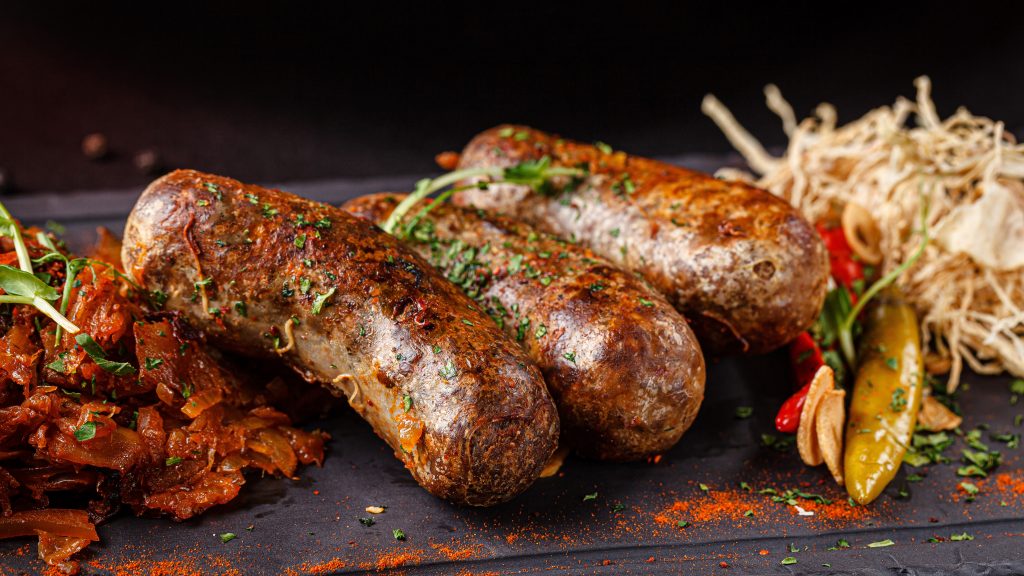 Variants of Italian Sausage
Now, as mentioned earlier, there are several variants of Italian Sausage present. Over time, people have managed to alter ingredients for enhanced feasibility and flavors. Below, I have divided the variants into three main categories.
Halal VS Non-Halal 
Literally, the Arabic term Halal refers to permissible and allowed. Whereas, the term Haram is the opposite, meaning forbidden.
In Islam, the Halal and Haram things are defined for Muslims to maintain a pious lifestyle. And, when talking about meat, pork is Haram. Muslims cannot eat it in any form or in any condition.
As mentioned earlier, the Italian Sausage is a pork-style sausage. Hence, Muslims cannot consume it directly. So, does this mean the Muslim masses will never explore the Non-Muslim cuisines fully? Certainly not!
Similar to a majority of other foods, the Italian Sausage has two variants; Haram and Halal. The Haram one is the original form involving pork and alcohol (another forbidden item). Meanwhile, the Halal variant substitutes these items with religiously allowed ingredients to produce the same original flavors. Check out the recipes below!
Flavors 
Talking about taste, did you know the Italian Sausage also has types based on flavor? There are three flavor types, including hot, mild, and sweet. The Hot Italian Sausage includes red pepper flakes in the making while the sweet one includes basil. Although these three options are official, you may find other options depending on the region you are living in and the cuisine exposure.
 Seasonings
Generally, an Italian Sausage uses salt, pepper, chili, fennel, and parsley as the main seasonings—a majority of people making Italian Sausage use these seasonings only to produce the most authentic flavors. However, there is always room for innovation. You may come across different Italian Sausage variants depending on the seasonings used.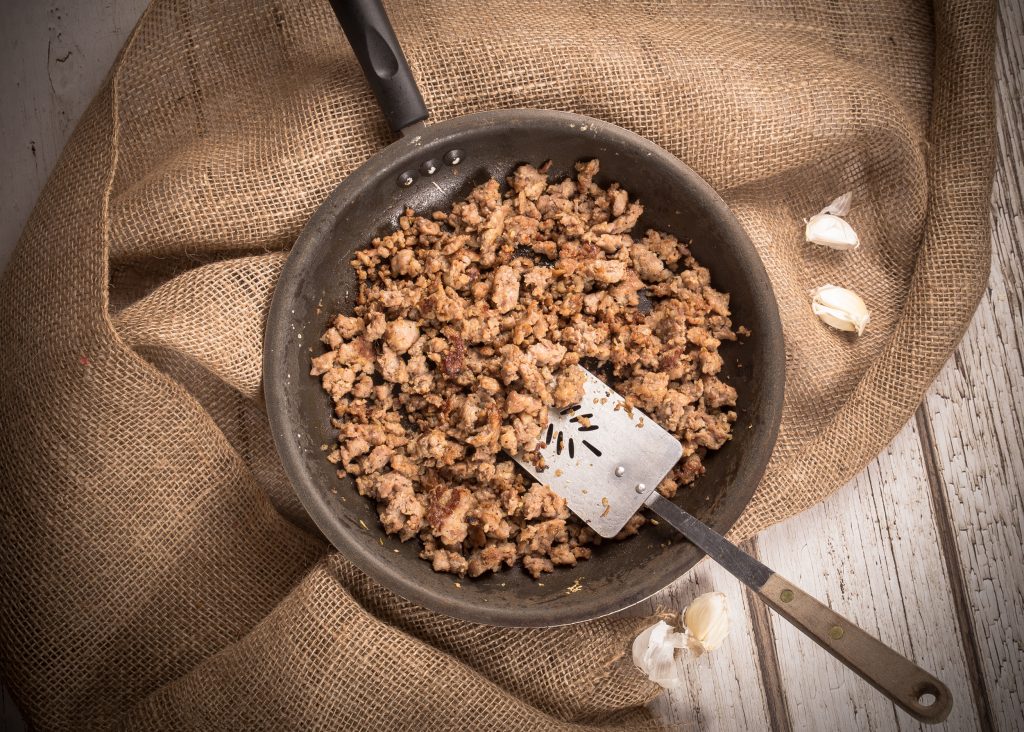 Best Halal Italian Sausage Recipe
Preparing halal Italian Sausage is super simple. To begin with, just chop and mix the following in a chopper:
½ kg boneless chicken
Two tablespoons olive oil
½ teaspoons black pepper powder
1 & ½ tablespoons dark soy sauce
Two teaspoons paprika powder
½ teaspoon parsley
One tablespoon garlic paste
1 & ½ tablespoons dry milk powder
Salt to taste or one teaspoon
One teaspoon crushed red chili
½ teaspoon thyme
One teaspoon dried oregano
½ teaspoon powdered Fennel Seeds
2 & ½ tablespoons Parmesan cheese (optionally)
Once the mixture's smooth, transfer it in a bowl. Spread a cling film over a working surface and separate portions for each Sausage. Grease hands with oil and take one portion at a time. Place it on the working surface, and begin rolling and mix each until the chicken meat mixture takes the shape of a sausage. Wrap it in cling film, twist, and tie both ends. Considering the quantities given above, you will be able to make six at least.
Next, place the prepared sausages in boiling water for ten minutes, and then place these in chilled water for five minutes at least. You can now remove the cling film off the sausages and store them in your refrigerator for a month. It's best to freeze them.
When frying, make sure the sausages take a golden brown color before taking it out of the pan.