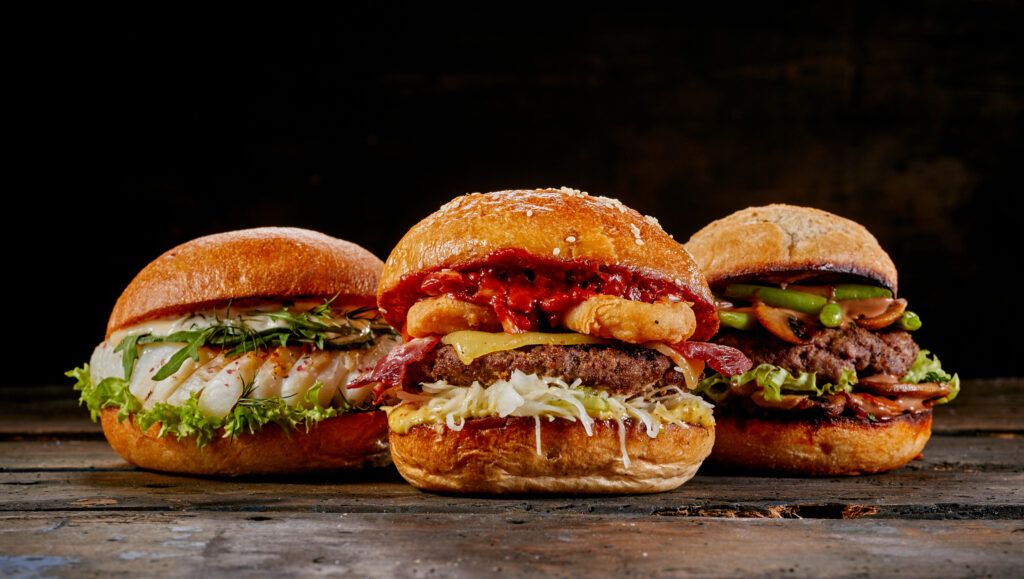 6 Best Burgers in Karachi
The name Karachi often gets associated with the terms the city of lights and an industrial hub. But hey! We are missing something here. Something that holds immense importance, or more accurately is the essence of Karachi.
Undeniably, the residents of Karachi are passionate food-lovers with the prime motive to cherish the flavors of life to the fullest. However, amidst this passion, they find themselves more allured towards the burgers. Whether it be cheesy stuffed chicken burgers or spicy beef burgers, the mere word of burgers brings out the crowd from their homes.
Keeping in mind the numerous burger chains in Karachi, it would certainly not be unjustified to call Karachi-Pakistan's Burger Junction!
Well, while being in Karachi, do try out these 6-best burgers in Karachi.
1. The Old School Cheese Burger by Xander's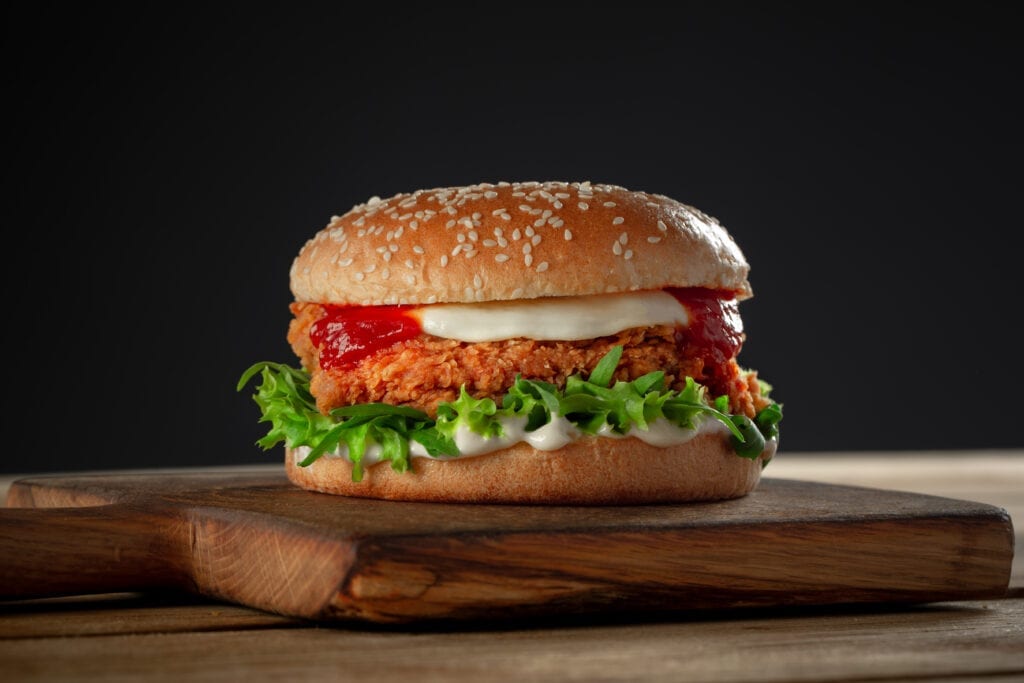 The Xander's has a reputation as a minimalist café. Sikander Rizvi, the CEO of this extra-ordinary restaurant has, perhaps, gathered the finest flavors on the menu.
The Old School Cheese Burger happens to be a highlight amongst these phenomenal and arresting flavors. In only 830 PKR, Xander's brings you an unforgettable, heavenly experience. The crispy brown buns hold together a heavy, fulfilling mix of 100% ground beef, red onions, tomatoes, and lettuce. The Old School Cheeseburger oozes with melted cheddar cheese and, is served with a sauce of your choice. You can even double up the delight with roast potato wedges.
2. Pizza Burger by Burger O'clock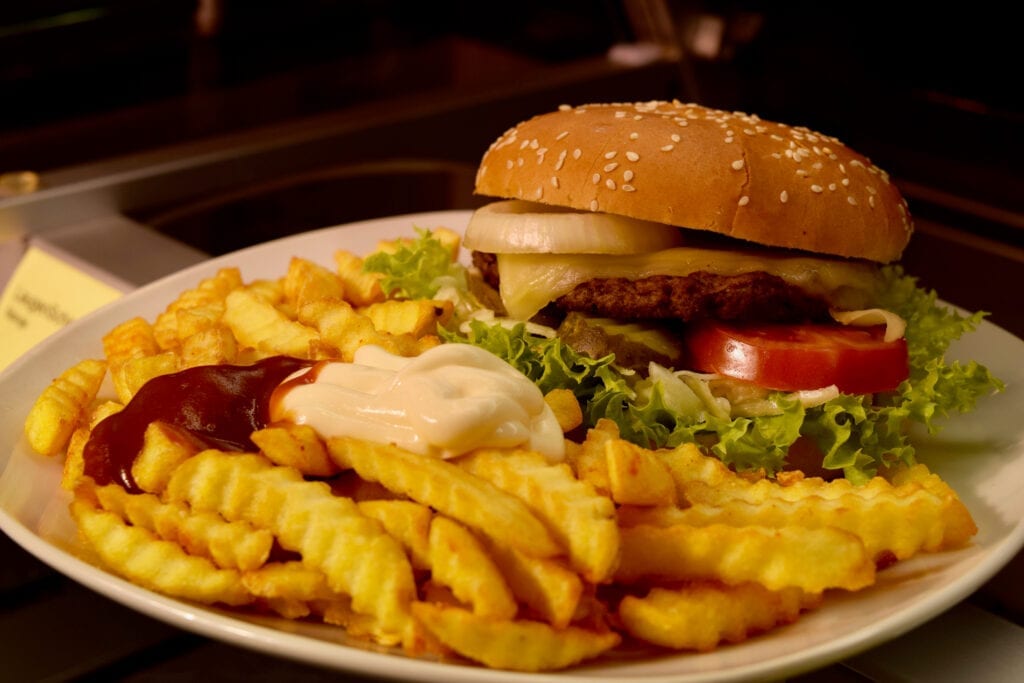 Aiming to quench the thirst of burger lovers, Burger O'Clock offers a decent range of scrumptious, mouth-watering burgers at nominal rates. The Pizza Burger is the crowning glory of their range of delicious gourmet burgers.
The 5-ounce juicy burger is capable of tantalizing taste buds. Pizza Burger consolidates the warm, melting mozzarella cheese, mayo garlic sauce, jalapenos, mushrooms, onions, tomatoes, pizza sauce, and beef/chick pepperoni's in fluffy buns. The tender and spicy beef patty or grilled chicken fillet form the heart of this legendary Pizza Burger.
Burger O'Clock's premium pizza burger will cost you either 559 PKR or 719 PKR, depending on whether you opt for beef patty or chicken fillet.
3. Classic Burger Double by Oh My Grill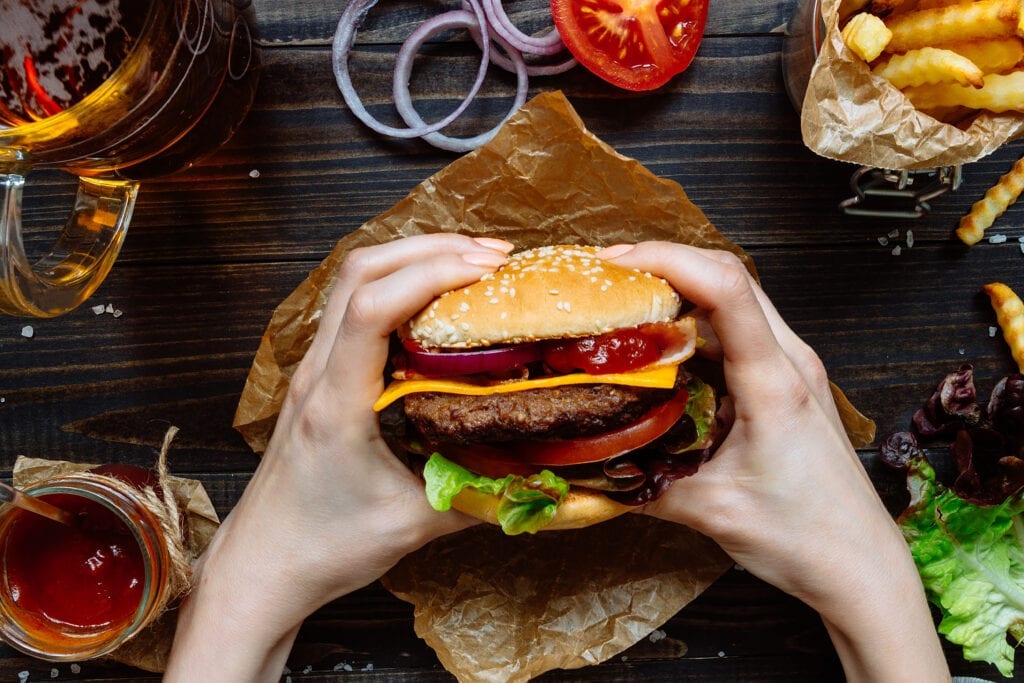 OhMyGrill is a prominent name when it comes to the best burgers in town. The place is famous for its scrumptious and tasty burgers, amongst which, the Classic Burger Double is a top-rated burger.
With two 100grams patties, the Classic Burger Double offers an irresistibly delicious burst of flavors. The meaty patties enclosed in soft buns are tender and juicy. This particular cheesy stuffed burger prevents one's mouth from going dry like other beef as well as chicken burgers.
Similar to other burgers offered by OhMyGrill, the Classic Burger Double overwhelms with melted processed cheese, ketchup, onion rings, and OhMyGrill's special sauce.
4. Jalapeño Crunch Burger by Burger Shack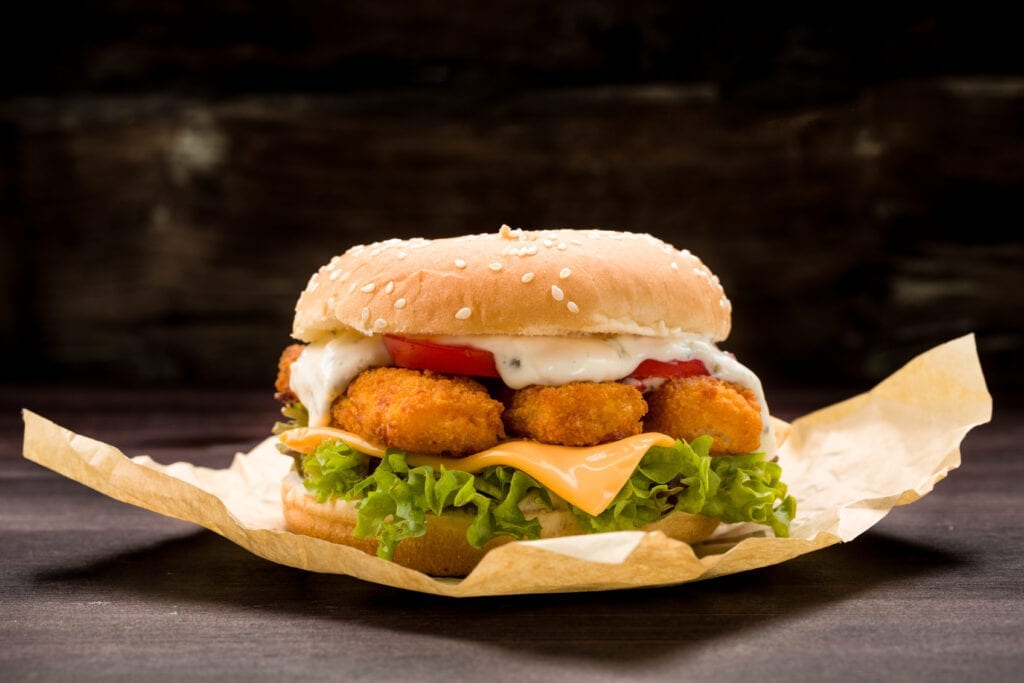 If you have a penchant for loaded chicken burgers, then Burger Shack's Jalapeño Crunch Burger is your best bet. Burger Shack has been continuously coming up with competent, mouth-watering, and irresistible burgers for a long time.
But it's their Jalapeño Crunch Burger that took us by surprise. The economical burger comes packed with tangy Jalapeño sauce and juicy chicken fillet. The appetizing taste of the burger has been further amplified with the addition of rich, dripping cheese and green lettuce leaves. And the best part is, this ferocious, mighty Jalapeño delight will cost only 330 PKR.
5. The Big Bang by Burger Lab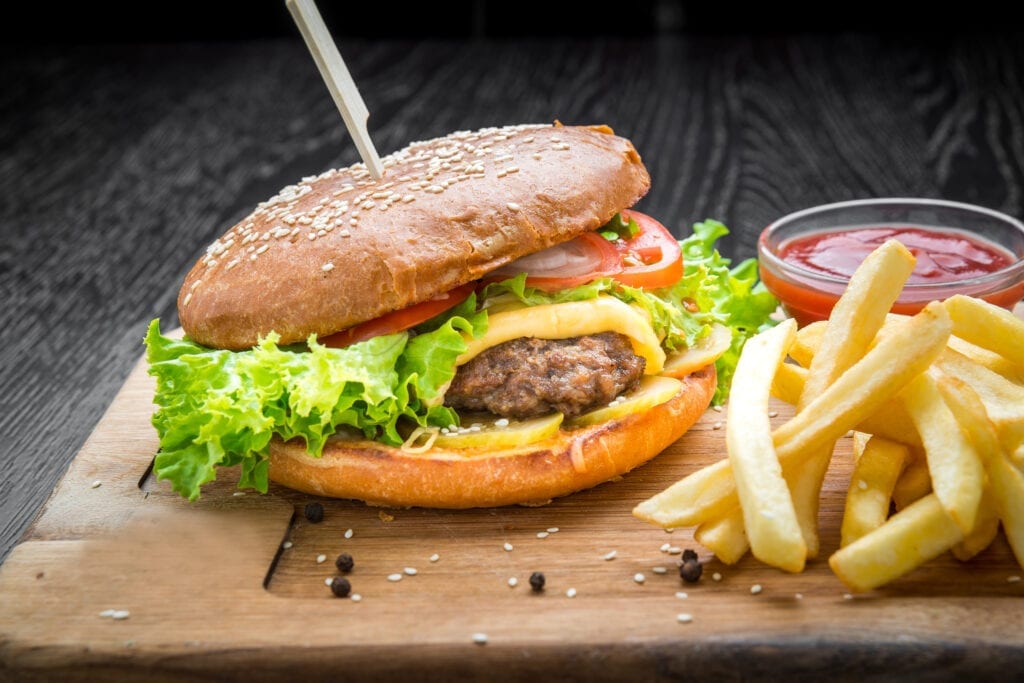 Are you after a scrumptious yet fulfilling beefy and cheesy burger? Well, the Big Bang by Burger Lab is a must-try food item! Altogether the Big Bang burger comprises beef patty, pepperonis, onion rings, lettuce, jalapenos, and Lab sauce. Corresponding to its name, the Big Bang burger gives a burst of flavors in your mouth. The smashed beef patty, pepperonis, and the Lab sauce create a juicy, meaty mash. While the jalapenos add the spicy element, the onion rings and lettuce enhances the overall flavor with their crispiness and crunch.
6. Rebellion by The Sauce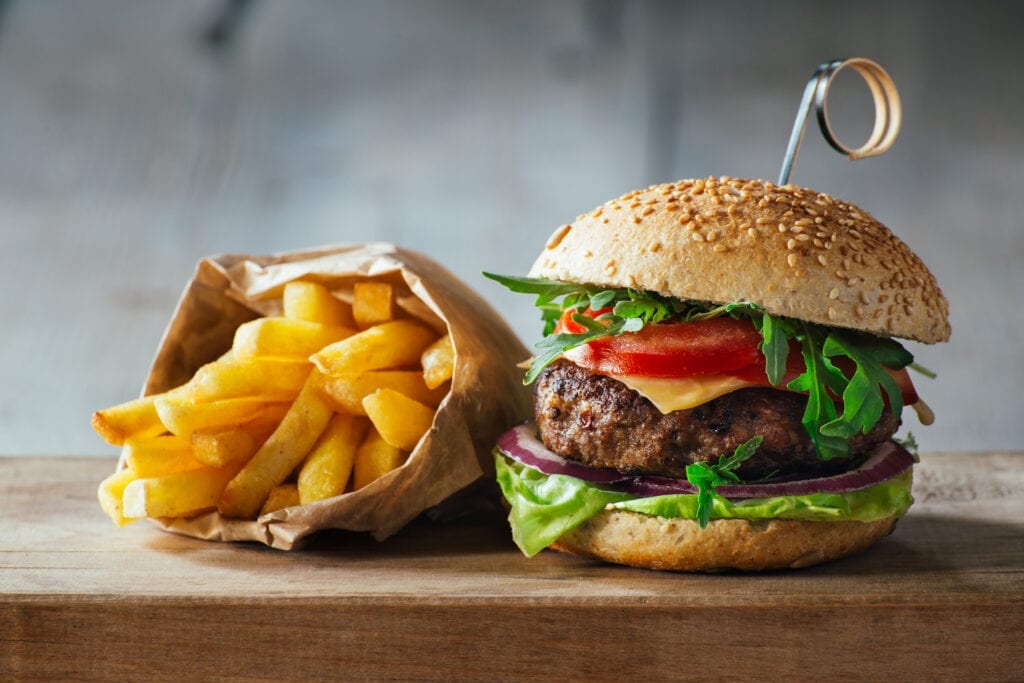 With its Rebellion burger, the Sauce Burger Café has taught us to rebel against the plain, dry chicken patties stuffed in hard-to-chew buns. The juicy, creamy richness of the burger will certainly entrance with every bite.
The phenomenal burger comes packed and stacked with thick yet tender beef and turkey, gouda cheese, red, juicy tomatoes, and iceberg salad. Without a doubt, this is one rebellious yet irresistible combination!
Wrapping up
Indeed, burgers are one of the most popular meal ideas. As an easy-to-eat and nutritious snack, the burgers also form a suitable on-the-go meal. Well, now that you have about the best burgers in Karachi, make sure you try them out and relish some of the outstanding flavors!