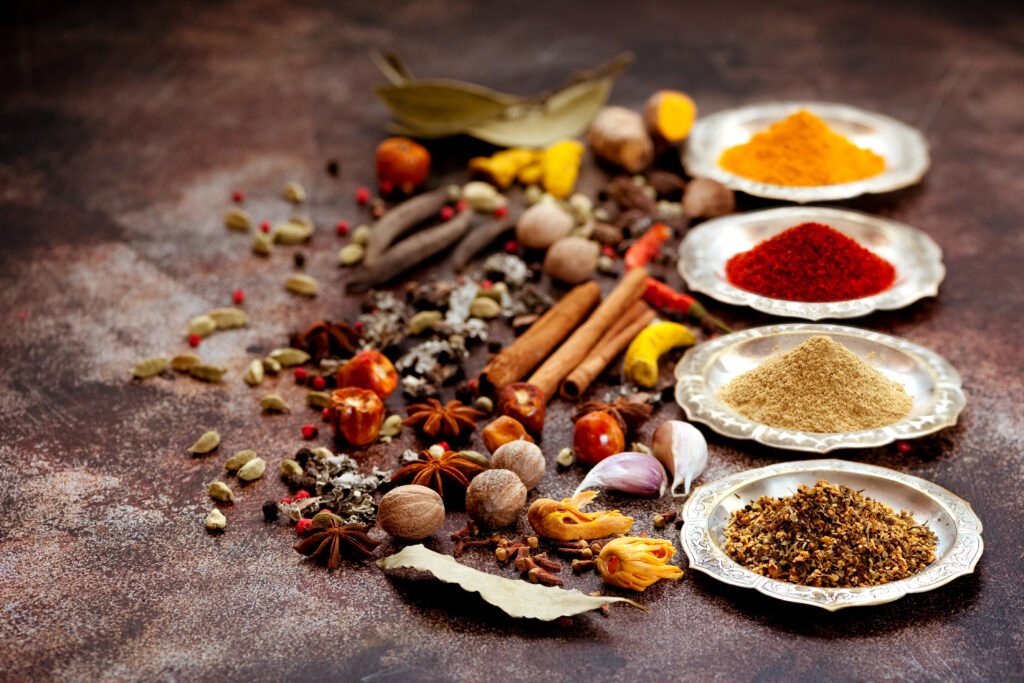 5 Traditional Herbs in Pakistan
Herbs-either used for medicinal or cooking purposes possesses great value in the Pakistani food culture. We tend to alter different international cuisines into our peculiar style. Thus, generating a slightly changed yet enthralling taste that we cherish whole-heartedly. But, have you ever wondered what these magical herbs exactly are? Certainly, we wouldn't have relished the mouth-watering taste of Pakistani meals without those Podina and Haara Dhania. Let's dive in further and acknowledge these incomparable traditional herbs!
1. Mint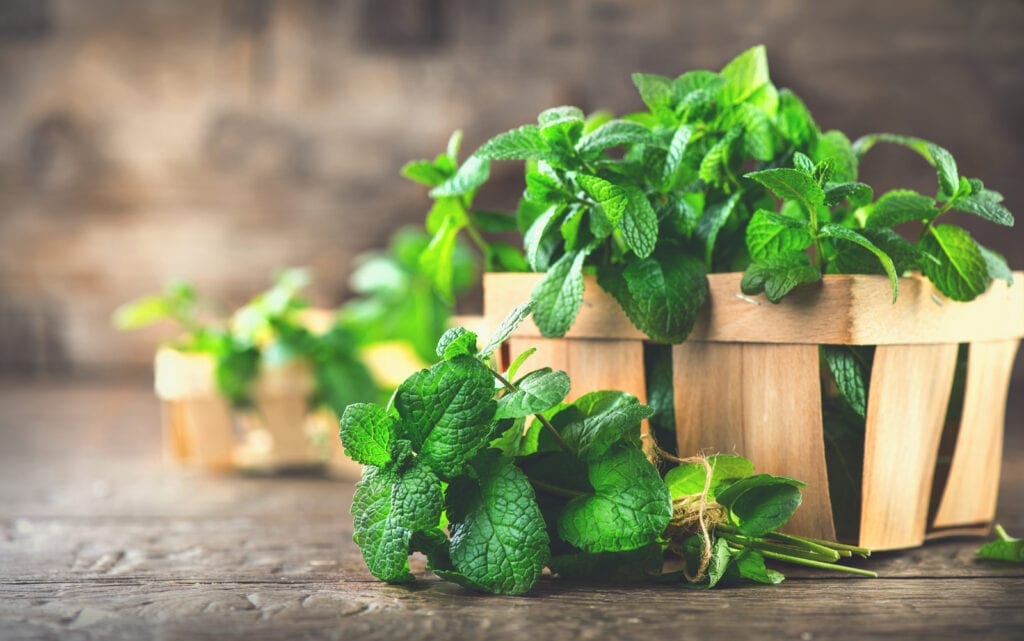 Perhaps, the Mint is the oldest herb ever-known to humans. Grown and cultivated for centuries, the herb often gets named in ancient scriptures and text. The olden herb gets dried in the sun for a richer taste and texture. Today, the herb is available in a variety ranging from peppermint to spearmint. Each type consists of a distinctive shape and flavor. Thus, we cannot accurately describe a particular taste of  Mint in our meals. However, it certainly does augments the overall food quality. The fresh, green leaves of Podina often get blended with a variety of ingredients to create bittersweet Chutneys. Podina Chutney certainly adds up intense flavors to Daal Chawal meals!
2. Parsley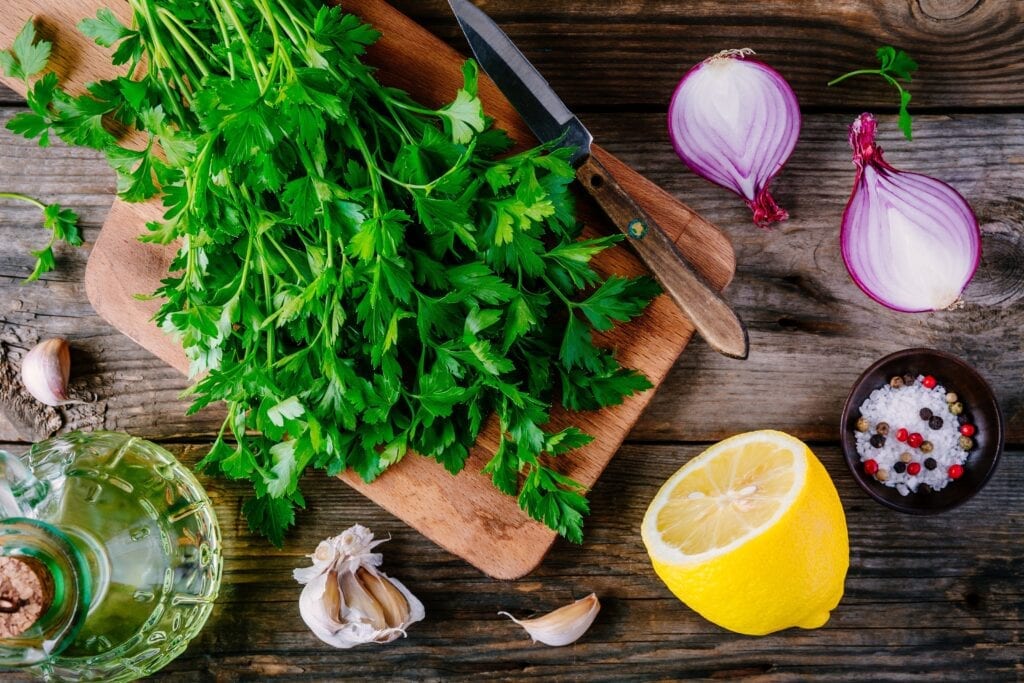 With origins obscure, Parsley is thought to get cultivated first in Sardinia. The golden herb competes step-by-step with Mint and often both the herbs get mentioned together. Surely, every Pakistani household always has a stash full of Haara Dhania and Podina. There are different types of Parsley available in Pakistan, including curled Parsley, fern-leaved, plain-leaved, and turnip-rooted Parsley. The herb germinates very easily and quickly as it does not require many critical conditions to grow. The mere fact also explains the patches of Parsley herbs growing in every other house garden.
It is amazing to note that the herb possesses numerous healthful properties and medicinal value. The Parsley juice is impressively rich in Vitamin C and carotene. It is also beneficial for kidneys. An ultimate solution for all, the Parsley serves as garnishing on all types of food. The fresh green Parsley leaves sprinkled on steaming hot Nehari appears wonderful. It does not merely look visually-appealing but, also adds in a delightful taste.
3. Thyme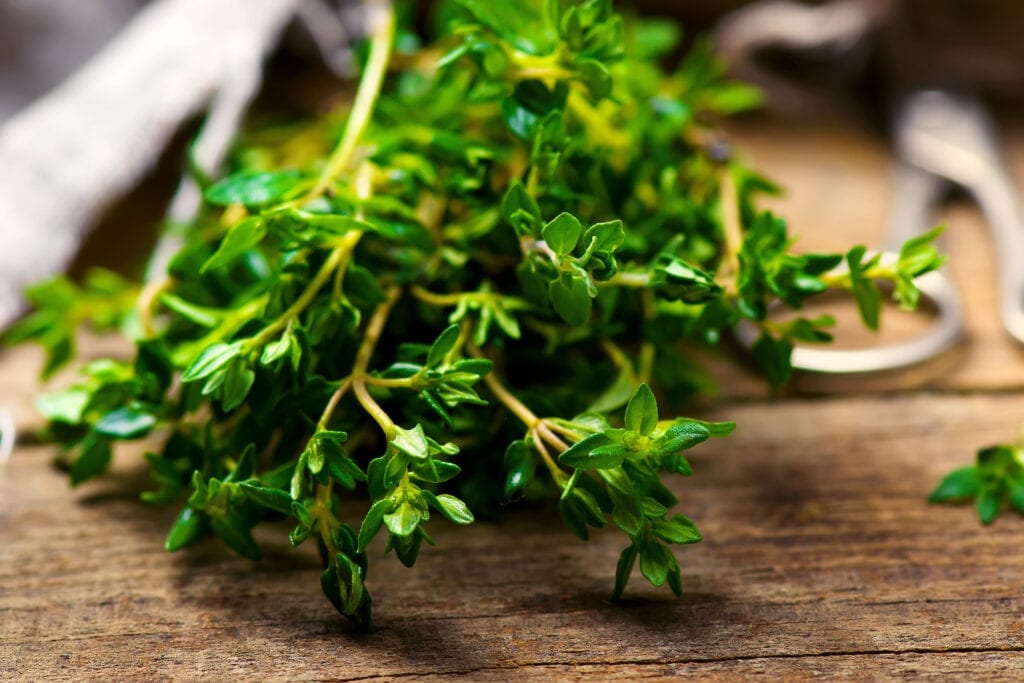 Tracing its roots back in the Mediterranean, Thyme is a perennial plant with uncountable species including the garden thyme and the lemon-scented Thyme. The garden Thyme appears to be greyish and shrubby in appearance while the lemon-scented Thyme has green leaves and a rich, lemon fragrance. Despite the unappealing look, the garden thyme gets used much more in savory and nourishing dishes than the lemon-scented Thyme. Similar to all other nutritional herbs, the thyme is initially hung in bunches to dry, then leaves get rubbed off, and used in a variety of ways. A popular choice also includes the mixing of thyme and sage.
With its warm yet refreshing aroma, Thyme helps create wonderful delicacies when added to meat and chicken meals.
4. Sage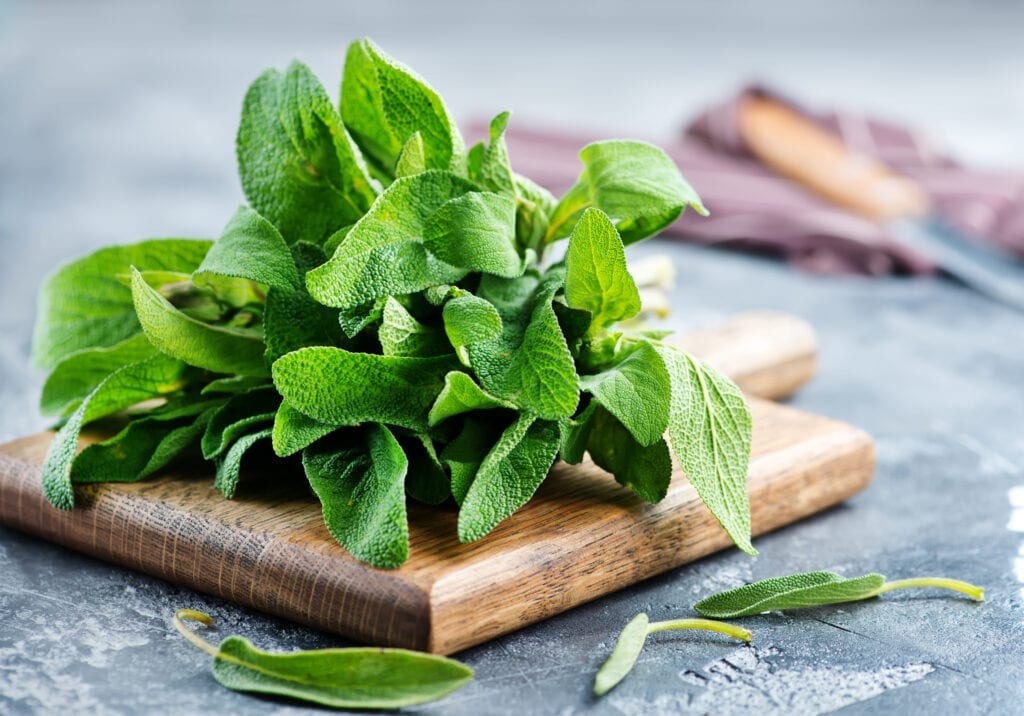 Sage is a perennial plant native to Mediterranean countries that the Romans brought to the lands they conquered. With the world developing at every second, today we find ourselves with a variety of Sage, including pineapple-flavored Sage, white-flowering Sage, pink-flowering Sage, and Sage with purple-tinged leaves. Despite a vast collection of Sage, we mostly use the one with purple-tinged leaves. Perhaps, it is the herb's nutritional value or, mere familiarity with nature that propels us to consider it above all, the reason remains indecisive.
The herb grows extremely healthy if kept under a sunny, well-drained, and sheltered position. However, it will quickly wither and die if the soil does not contain the required nutrition. Thus, garden plantation of Sage is not preferred by the majority, unlike Mint and Parsley. The medicinal value of Sage is conducive and connects to longevity. Well, no matter what benefits the herb Sage has to offer, we are certain of one benefit, and that is our palatable Pakistani meals! Undoubtedly, nothing can beat the mouth-watering taste of Potatoes and Sage, blended in a mixture of traditional spices.
5. Oregano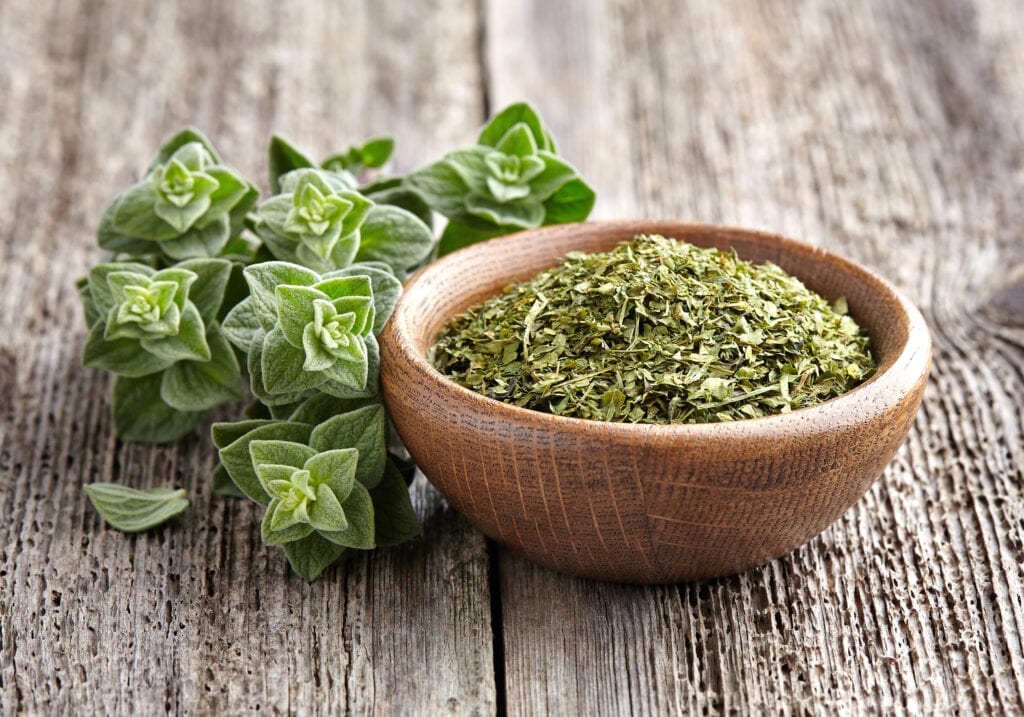 The word "Oregano" first got derived from the Greek word Origanum, which means the joy of the mountains. Perhaps, the herb attained its name after the lively way it grows. Amidst the fresh air, sun rays falling ever so lightly on the green leaves covered in dewdrops, and the small white flowers blurred by a cluster of bees. Being another Mediterranean herb, the Oregano is a popular ingredient both in and out of Pakistan's national foods. The herb gets used mainly in Italian dishes and Spanish sauces. Thus, Pakistani chefs always keep along with a jar of Oregano when cooking Italian pasta and pizza. The exceptional aroma and taste augment the quality of any meal drastically.  Certain Pakistani meals do comprise of Oregano, but the quantity is as low as a pinch to avoid disruption of the traditional eastern flavors.
Indeed, Pakistani food culture heavily relies on the traditional herbs and spices to maintain the consistency of the ancient flavors. However, with a better understanding of these valuable traditional herbs, Pakistanis can create more innovative and creative food variations.