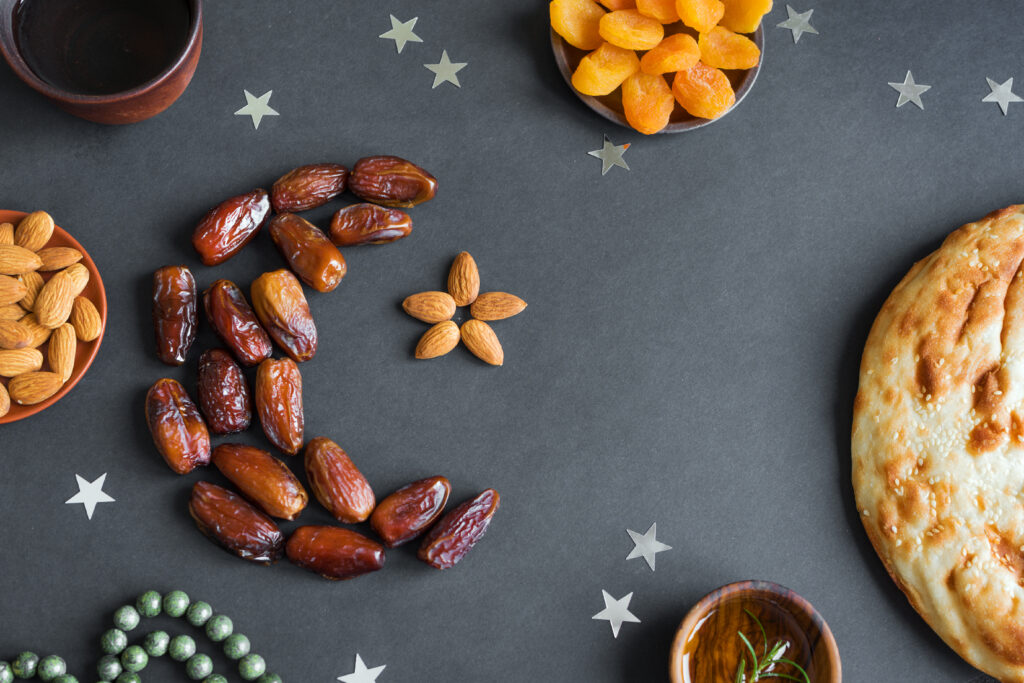 3 Healthy Ramadan Desserts
Ramadan brings along an atmosphere of peace, spirituality, and goodness. Muslims in every region of the world indulge themselves in pious and religious acts. But, for food-passionate people, Ramadan also renews the enthusiasm for delights, especially those specific Ramadan desserts.
Unfortunately, too much consumption of these sugary sweets can cause serious health problems. So, does this mean no desserts during Ramadan? Certainly, not!
Get your hopes up because I have brought you some exciting and healthy Ramadan desserts!
Ramadan & Sweets- The Relation
Ramadan happens to be the month of blessings. The month in which the Almighty gives an opportunity to the humankind to take new, better steps towards a spiritually satisfying life. Wherein the Almighty forgives those who seek forgiveness and guides those who seek guidance.
This month, we celebrate rising levels of patience with sweets of all sorts. We share with one another the development of sweet relations and feelings, such as that of brotherhood. The physical appearance of this celebration takes the form of Eid and Iftar desserts like Kheer, Shahi Tukra, and Meethi Seviyan. Continue reading to learn more about the Ramadan sweet dishes.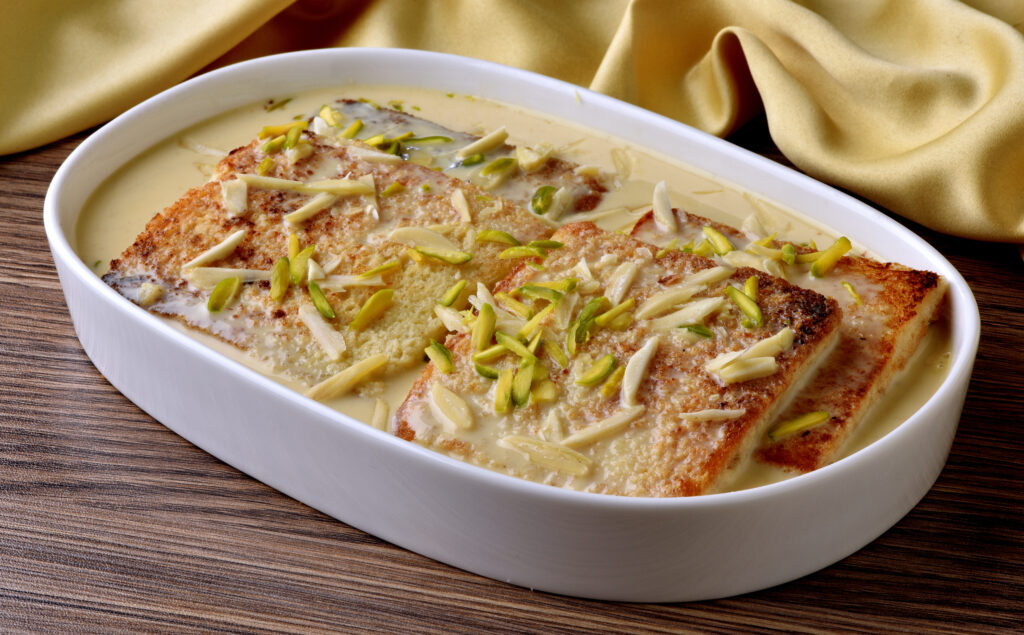 3-Healthy Ramadan Desserts
Balancing the nutritional content and the right amount of sweetness in desserts can be a real challenge. Often, people have to compromise on one factor to balance the other one.
And, during Ramadan, it can be a bit more challenging as one have to rely primarily on instincts. Well, here are some nutritious as well as easy Ramadan desserts to make. Do try all these out and let us know in the comments below!
Kheer
Kheer is a pudding to put it straight and simple. This fine, delish dish originated from the Indian sub-continent. The base ingredients of this dish include boiling water and sugar. Other than that, you can use any one of the following as your primary ingredient:
• Broken Wheat
• Tapioca
• Millet
• Rice
• Vermicelli
• Sweet corn
All types of kheer have a distinct flavor. However, all kinds have a more or less similar appearance and consistency. Usually, it also gets topped with cashews, saffron, cardamom, desiccated coconut, raisins, almonds, etc.
In Pakistan, people prefer preparing kheer on sweet occasions such as in the iftar of the first fast or Juma'a Tul-Wida (last Friday of Ramadan). Perhaps, the reason we prepare this delicacy these days is to symbolize the sweetness of the occasion. Also, it's an easy-to-prepare sweet.
Shahi Tukra
Tracing its roots to the Mughals, the Shahi Tukra or Shahi Tukda is a delish and easy-to-cook sweet. The word Shahi means royal, whereas the word Tukra or Tukda means piece. Hence, literally translating Shahi Tukra into a royal piece of dessert.
Traditionally, the Shahi Tukra recipe comprises of bread deep-fried in ghee, soaked in sugar syrup, topped with thickened saffron milk (also called Rabri), and then garnished with nuts. However, this can be unhealthy with so many calories.
Thus, to make the Shahi Tukra healthy while maintaining its deliciousness, follow these tips:
Air-dry the bread slices as it will prevent excessive soaking of ghee.
Instead of deep-frying, shallow fry or toast the bread slices.
Skip the sugar syrup part and directly serve the toasted bread with creamy saffron milk and plenty of nuts.
Meethi Seviyan
Meethi Seviyan translates to sweet vermicelli in literal terms. Like kheer, this is also an easy-to-prepare dish but with phenomenal flavors. Muslim households prepare this dish in Ramadan to celebrate the month, share the blessings with loved ones, and also on Eid to celebrate the joy. To cook this, you will only need vermicelli, sugar, and oil or ghee. It gets topped with cardamom, saffron, pistachio, etc. Also, those who are on a diet should consume a limited amount of Seviyan because these are highly dense in calories.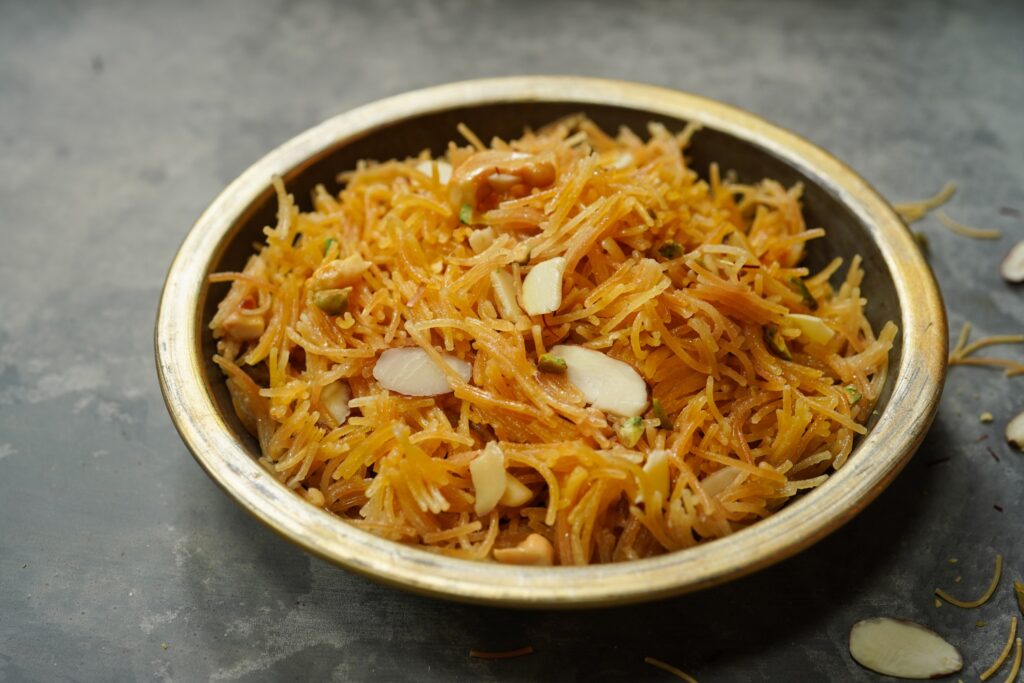 Importance of Healthy Desserts
Fasting offers immense spiritual and mental benefits to Muslims. However, it also supplies us with great physical advantages. For example, by consuming two meals a day (Iftar and Suhoor), we lose excess body fats.
Perhaps, the greatest physical benefit of fasting is the natural detoxification of our body. Our digestive system gets an opportunity to cleanse itself when we do not eat during the day.
However, consumption of sugary, unhealthy desserts may reduce the impact of body-related benefits. Here are a few reasons to choose healthy desserts in Ramadan.
It prevents excessive weight gain.
It packs your body with essential nutrients.
Satisfies the cravings while keeping you healthy.
It makes you and the people around happy.