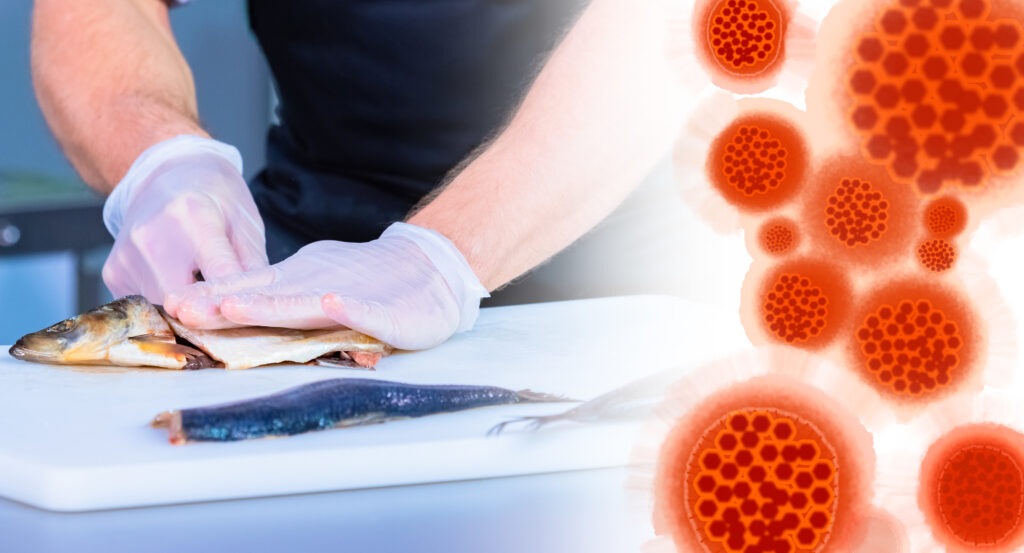 Eating Practices That Can Keep COVID-19 Away
The worldwide Coronavirus outbreak has left us all worried and stressed. Every individual is taking measures to protect and brace themselves against this fatal virus. However, with such little information, we are unable to secure ourselves efficiently.
People are wearing masks and practicing social distancing. But, are they care about their eating practices and habits?
According to several sources, the Coronavirus does not spread through food until an infected person contaminates it. However, you must not completely ignore the aspect.
Remember that a healthy and robust immune system can only combat the COVID-19. And eating practices and habits play a crucial role in making it fit. So, let's explore this topic to educate ourselves and keep the COVID-19 away!
Increase the Intake of Vitamins
To keep yourself protected, you need to use the protective gear and also boost your immunity. After decades of negligence, most of us have intermediate to weak defense mechanisms. But with the right fruits and supplements, you can boost it in days and keep yourself all prepared even if COVID-19 attacks you.
Firstly, raise your vitamin C levels by increasing the intake of this vitamin. Consume kiwis, oranges, limes, broccoli, etc. Or, if allowed by your doctor, take supplements. Vitamin C is an antioxidant that helps in reducing the cytokine-induced damage. Cytokines are small protein molecules that increase the inflammatory response.
But only all vitamins can work together to boost your immune system. So, it's equally important to consume other vitamins like Vitamin A, B, C, D, E, and minerals like magnesium, iron, zinc.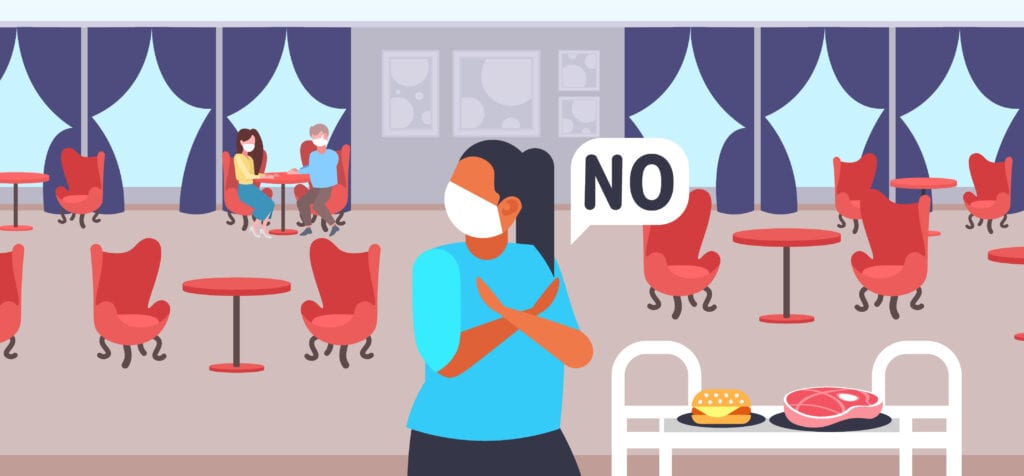 Avoid Food Deliveries and Takeaways
McDonald's, KFC, and Subway are some of our top-favorites when we need a quick snack or have to satisfy our fast-food cravings. Yes, I do not deny that these fast-food chains produce an irresistible food range, and it is a challenging task to stay away from them.
A majority of us are city folks, where these food heavens play a vital role in our lives. However, with the Coronavirus outbreak, we must avoid even getting food delivered or takeaway. The packaging of the food may carry the virus and infect your entire family!
Therefore, it is better to boycott eating food from outside. Instead, prepare meals at home.
Shop Wisely!
Currently, there are around 40-countries that have implemented lockdowns, whereas the others have imposed restrictions in one form or another. Now, people cannot travel or visit places. Thus, people have started stockpiling.
But, this is a very wrong strategy when the world is in chaos. Stockpiling and impulse buying can not only waste your resources but also deprive others of those items.
Hence, before you step into the market, make a complete list of ingredients required, and then purchase. Try to pick canned or frozen foods so that you can use them for a long time and avoid frequent visits to the market.
In the market, use sanitizers and gloves to keep yourself protected. Also, try to bag the groceries yourself so that minimum hands touch the things. Once at home, isolate the groceries for some time, keep it under the sun, or, if possible, disinfect it.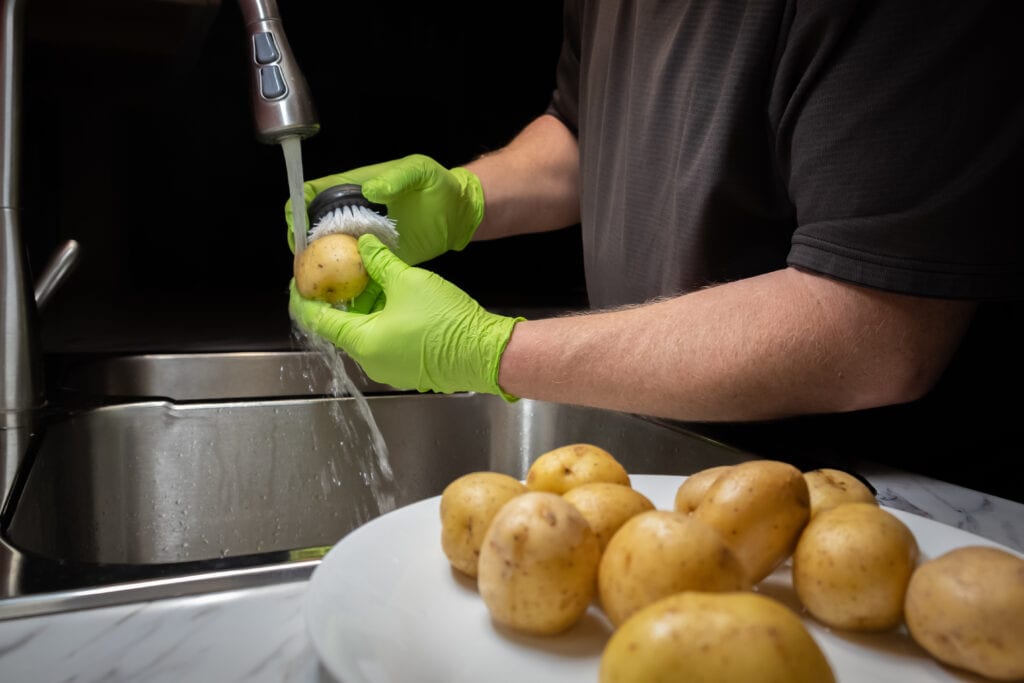 Prepare and Cook Food Hygienically
Perhaps, one of the prime measures that one ought to take is in the preparation of food. That's because of all things; it is food that humans cannot exist without, and it is also the same thing that comes directly in contact with your mouth (a place where Coronavirus readily inhibits).
So, you must take your precautions right from the preparation. Bring your groceries inside your kitchen premises and separate the foodstuff immediately. Once done, wash all the vegetables and fruits thoroughly.
It's better to cut them as required and store them in zip locks or plastic containers. For your ease, you can even label these. Next, store them in the refrigerator or freezer, whichever you deem appropriate.
Another important cooking-associated measure that you need to take includes the planning of your meal. Remember, Coronavirus has brought along with it economic crises for households, business owners, and countries themselves due to the multiple lockdowns. And hence, we expect a rise in prices of foodstuffs and even shortage for some while. Not to forget that leaving the house is not recommended at any cost, so you may want your food to last long.
Considering all the circumstances mentioned above, plan each of your meals wisely. Plan the breakfast, lunch, and dinner such that it uses minimum resources but is also fulfilling and nutritious. Some people have started to cook such calculated meals that it is now uniform. And thus, boring them and their family member. So, every once in a while, we suggest you explore and experiment a bit ad try new recipes! You can find worth-trying recipes with minimal ingredients in our recipe section.
Secondly, when you enter the kitchen to cook the meal, make sure you wash all the tools and crockery (if not already washed). And then, take out the frozen or refrigerated vegetables or foodstuffs and wash them slightly if you have enough time and water resources. Do not waste too much water. Please do not forget the world is also low on water resources while combating Coronavirus.
During cooking, all germs will get killed due to the heat. But after that, place the cooked meal in a clean plate or pot.
Have Nutritious Snacks
With so much time at home, one can easily get compelled to snack frequently. People feel a strange craving for constantly munching on something, and this can lead to excessive consumption of calories.
While trying to avoid Coronavirus, people may get sick due to too much processed and unhealthy food consumption. Thus, you should monitor your snacking and replace it with nutritious food items, such as nuts and fruits.
| | | | | | | |
| --- | --- | --- | --- | --- | --- | --- |
| | Granola Bar | Yogurt | Potato crisps | Nuts | Biscuits | Fruit Salad |
| Calories (per 100g) | 471 | 59 | 536 | 607 | 353 | 50 |
| Fattening | Yes | No | Yes | No | Yes | No |